Ishrat Hyatt on Writing Pakistan
Written by: Aiza Azam
Posted on: May 14, 2014 |

Comments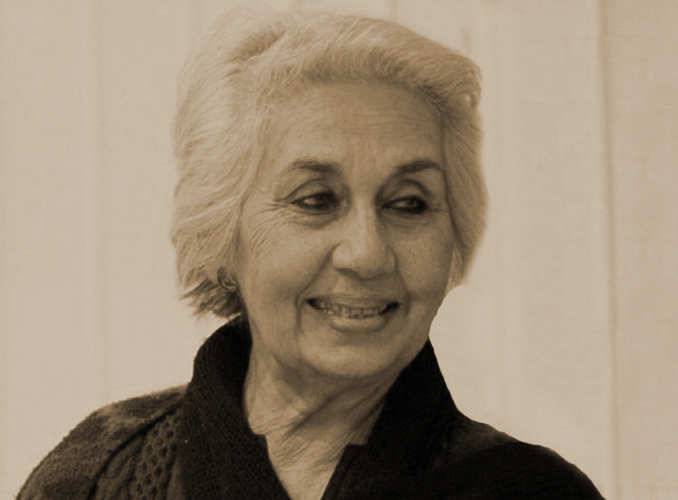 Mrs. Ishrat Hyatt
Youlin sat down with Islamabad's very own doyen of cultural coverage, the graceful, modest and beautifully eloquent Mrs. Ishrat Hyatt.
How did you first get into writing; had you planned this as a career? What was the very first piece you wrote for publication and how was it received?
I was president of the International Women's Club and used to come/go to Islamabad once a week for meetings. A colleague asked me to take her articles to The Muslim, a popular newspaper at that time. One day while exchanging views with the weekly magazine editor, Surosh Irfani, he complimented me on 'speaking well' and asked if I had ever thought of writing. I responded by saying I loved to write but hadn't really thought about contributing to any paper/magazine. "Well, next time you come, bring me a piece and I will see whether you are any good or not," he said. I was quite pleased and the next week I took a short write-up on, 'The positive aspects of being a woman in Pakistan.' (This was during General Zia's era.) This piece was printed and I have not looked back since. I joined the paper as editor of the Women's, Youth and Children's pages but when Senator Mushahid Hussain became Editor, he pulled me out from my 'cubby hole,' as he called it, and made me part of the paper's reporting team.
Your articles are largely on high profile gatherings or cultural events in Islamabad, but you also write on issues of social concern. Which do you feel is your forte? Has there ever been a time when you have considered shifting gears to write on a different beat altogether? If so, what would you be interested in?
I love music/dance and other aspects of culture, both indigenous and foreign, while issues of social concern fulfill my desire to 'do my bit' for society. These days I think writing on cultural affairs is my forte - I am invited by many organizers to attend their events because of my detailed pieces. Oftentimes, I avoid invitations to seminars and conferences on social issues because I feel less talk and more action is needed to solve them, but I do attend certain meetings on request by organizers that are known to me. And no, I have never considered changing gears because I do not have the qualifications – I am not a trained journalist – but I would have been interested in looking after the City pages because I feel they are not given enough importance. Getting feedback, I know City events are the ones which are read by a majority of women - and some men - to get a feel of what is happening in the social circles!
How do you feel women journalists are perceived in Pakistan? The general narrative is that they have made much headway in recent years, having received increasing amounts of acceptance, but do you feel this conforms to reality, with what you see? If you believe this is in fact the case, do you think it holds true for female journalists on a particular beat or belonging to a certain medium, or is this true across the board?
I think female journalists still have a long way to go in print media – poor remuneration; harassment in most cases when they work in administrative positions and not enough respect as 'equals.' Those in the electronic media appear to be better off, especially if they are, to put it mildly, 'presentable.' At times they appear to have been taken on for the way they look, with competence or knowledge seemingly taking a backseat – lots of make-up and a loud voice do not an anchor make! There are very few who are good at what they do.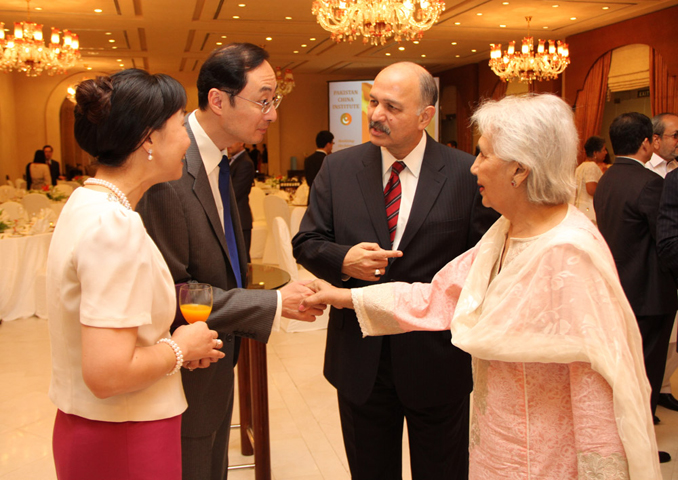 (l-r) Mrs. Sun Weidong, H.E. Ambassador Sun Weidong of China, Senator Mushahid Hussain and Mrs. Ishrat Hyatt at a reception held by the Pakistan-China Institute
What has your experience been like over the years, writing for the paper?
Sometimes frustrating or irritating and in some rare cases provoking anger but on the whole it has been good. I am proud that despite not being trained I have managed to make a name for myself, although it's probably only in the sister cities of Islamabad and Rawalpindi! I feel satisfaction in the thought that I was the first person who began a page of social events titled, 'Collage' which has given birth to the many social magazines in the bazaar these days. I also feel good about the fact that many organizers call or invite me first 'because I write so well' before asking another media person.
What kind of stories would you like to see being covered, that you feel are neglected in print and visual media?
I would like to see more stories about anyone - either from the privileged class or the underprivileged - who is genuinely doing good work and stories about men and women who visit Pakistan and fall in love with the country and its people. Also more positive stories about Pakistan and public service messages, especially in visual media.
Do you feel there is enough freedom of creative expression allowed in print media?
No, not always. There are some subjects we are not allowed to express an opinion on in the City pages although other writers get their work on the same issue/person printed on the main pages. I used to write a column called 'People are talking about' based on news items but many times it was chopped, so I stopped writing it. I am thinking of starting again because a number of readers told me they enjoyed the manner in which it was written!
Do you feel the print media has a youth bias, or are there equal opportunities for individuals of any age?
There is some bias but if young people are really dedicated and determined to succeed I'm sure nothing can stop them from being recognized. I just feel that the pay packets are not encouraging and that drives people to be 'second jobbers' at a newspaper. Since young people will accept less pay just to get a job, I feel they are exploited and have to do a lot of the hard work. Those who are paid 'by piece' aren't much better off.
If there is one thing you could change about how stories are covered in print and visual media, what would it be?
That the reporting is not sensational. I feel too many gory details are shown on television and the repetition of certain items is quite ridiculous. As 'breaking news' it is repeated twenty times by excited newscasters as if the viewers have not understood what was said the first time!
Are you content with being a regular columnist for the paper or would you consider moving to an Editorial position?
I am content where I am and even earlier I never aspired to be in an editorial position as I knew I was not qualified for the job.
What is your take on cultural activities in and around Islamabad; do you feel they run the gamut in terms of variety and interest or do they feel repetitive and lacking in imagination?
I think a good variety of cultural events take place but they are restricted to certain audiences, which is reflective of the situation we are in because of the security issue. The Australians recently showcased aboriginal music and dance at the embassy and it would have been great if more Pakistanis had witnessed their performance – they would have found it interesting, not only because it was so different but because the original name of Alan was not 'Harris' but 'Khan' and his ancestors were among the cameleers from this part of the world who went to Australia in the 1800's!
What are some of your other interests?
I was a sporting person - riding, squash, badminton - when in my teens but that went for a six after I got married! I paint (for myself only!) I love to read and read many books such as War and Peace and other classics when I was in my teens and later. I love animals and have a whole lot of them, keeping me busy! I like to drive around 'discovering' unfamiliar places and most of all I love taking foreigners to places they would not go to otherwise, like the inner city bazaars etc: They are thrilled to see the 'real' side of the country and that makes me happy.
You may also like: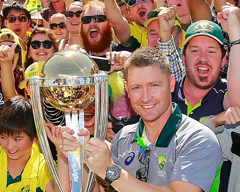 Australia Pulverizes New Zealand to Bag World Cup 2015 Trophy
(March 30, 2015)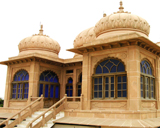 The Undying Grandeur of the Mohatta Palace Museum
(March 29, 2015)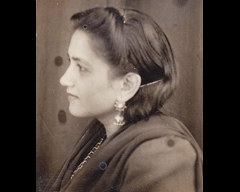 Ada Jafarey: A Tribute
(March 27, 2015)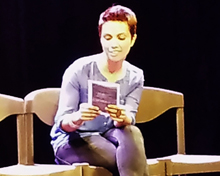 Me, My Mom & Sharmila: Fawzia Mirza and the Brown Woman
(March 26, 2015)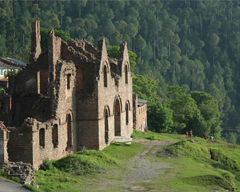 Silk Road: The Picturesque Mansehra and Abbottabad-VI
(March 25, 2015)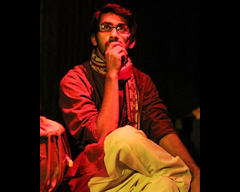 Azeem Hamid and the Independent Theatre Company
(March 25, 2015)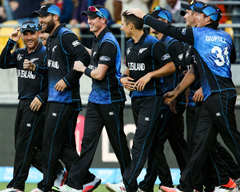 New Zealand to Choke South Africa and India to Overpower Australia?
(March 24, 2015)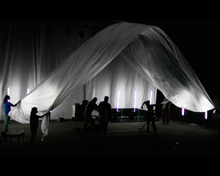 NAPA International Theatre Festival 2015: 'Among Fog'
(March 20, 2015)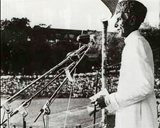 Pakistan Resolution Revisited
(March 20, 2015)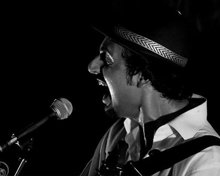 Faizan Tirmizi - The Ideology of an Aspiring Musician
(March 12, 2015)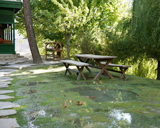 Hunza Valley: A Fine Balance between Tradition and Modernity
(March 10, 2015)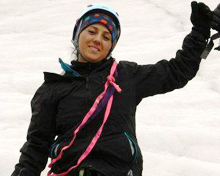 Samina, we are proud of you!
(March 06, 2015)