Loafology: Food with a Difference!
Written by: Sarah Qamar
Posted on: March 02, 2017 |

Comments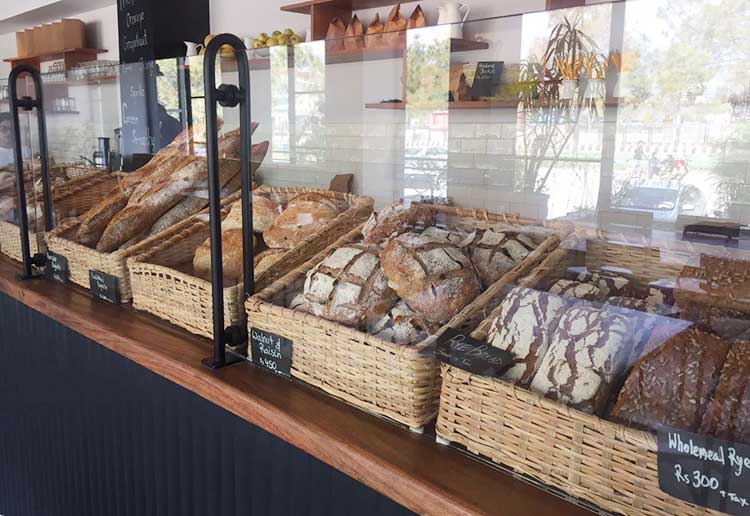 A variety of breads on offer
I recently had the good fortune of visiting a new bakery and café called Loafology. It is owned and run by a lady of Polish and Australian origin, and is located in the Blue Area, opposite the Islamabad Stock Exchange and Ufone Tower on the Jinnah Avenue. An efficient staff welcomed me, inviting me to view and order from a well-designed, reasonably priced menu of freshly baked breads, an assortment of sandwiches, quiches and salads. It is also a good breakfast joint, with eggs from free-range chicken, cooked in a variety of ways and homemade granola in yoghurt.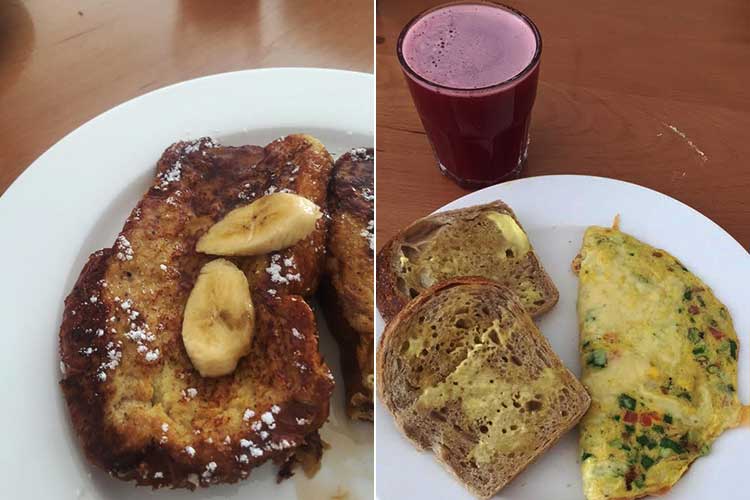 French toast (L), Desi omelette with sour dough bread and fresh pomegranate juice (R)
Loafology is a pleasant addition to the vast range of coffee hangouts in the capital, but with a more authentically European flavor. Their scrumptious breads are free of sugar, additives or preservatives, and the best part is, they are fresh! You can select from a variety of French baguettes, sour dough milk bread, curried egg and salad on ciabatta, walnut bread, olive and rosemary sour dough bread, and focaccia bread. The famous and mouthwatering lemon drizzle cake is an absolute winner, as is their French toast served for breakfast.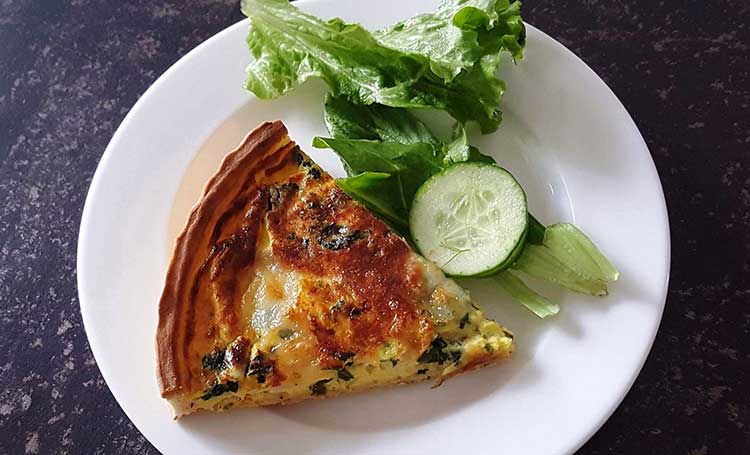 Spinach Feta Quiche
I ordered a wide selection from the menu. The Spinach Quiche had everything in place – a perfect crust with the right amount of spinach and feta! The Ciabatta sandwich had a crunchy salad with fresh garden lettuce and tasty chicken chunks. As far as the dessert is concerned, the Lemon Drizzle Cake was a perfect choice, with its moist lemon zesty sponge. The authentic taste took me back to Europe and the familiar aroma and goodness of Italian bread, baked to perfection and making meals memorable for the whole family. The spacious interior resembles a warehouse-turned-bakery in lower Manhattan, New York.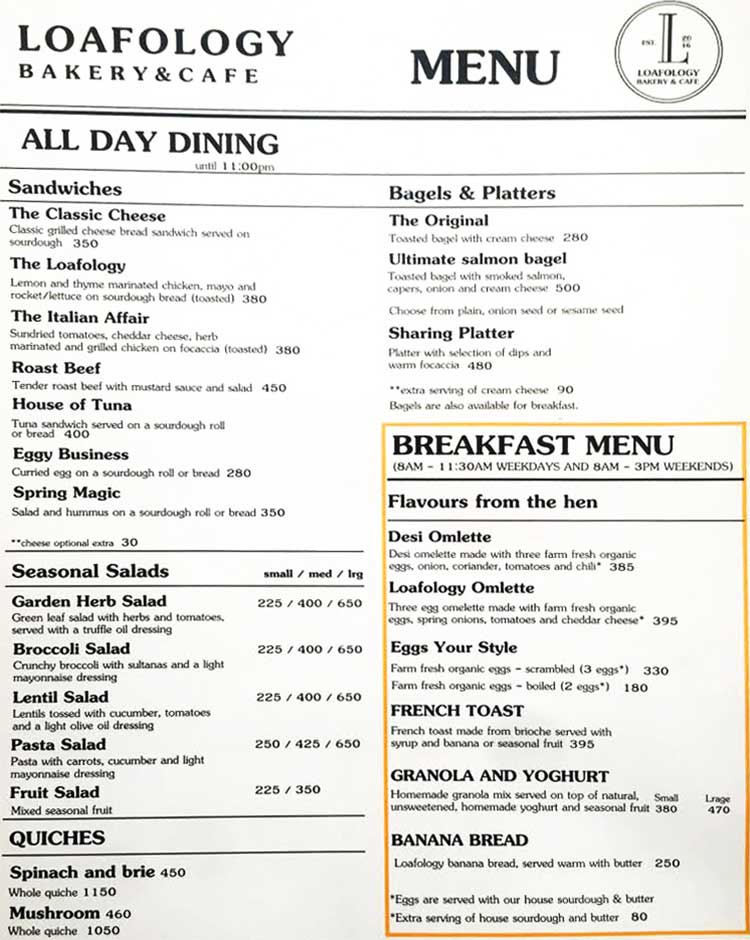 The menu
It's only been a couple of months since this joint opened up, but it has already gained enough popularity for foodies like me to be swarming the area, which in itself says a lot about the quality of food being offered here. If you are looking for a place to relax, unwind, socialize, work on your laptop, read a good novel, or do absolutely anything that makes you happy, go to Loafology and make it all worthwhile. The capital is burgeoning with restaurants, cafés and hangouts mushrooming in every nook and corner, but I personally feel that a European-style bakery cum café, with a focus on healthy and quality ingredients, was missing, and has finally made a welcome appearance. I strongly recommend this place, especially to those who have a thing for fine breads and a good breakfast!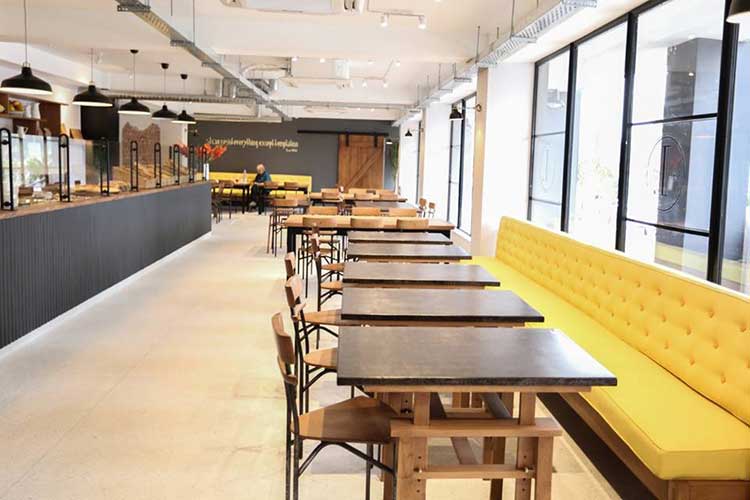 The interior (source: 'Loafology' Facebook page)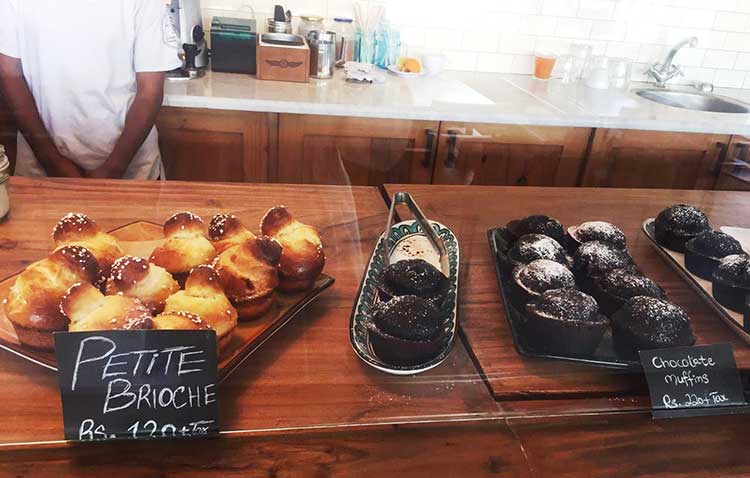 Brioche and muffins
You may also like: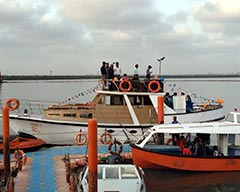 Savor Boating and Restaurant: A Unique Experience
(September 08, 2017)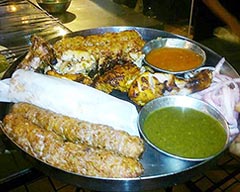 Boat Basin Food Street, Karachi
(August 25, 2017)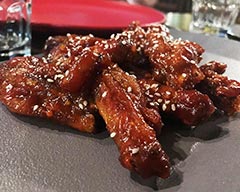 Food Review: #EAT, Islamabad
(August 11, 2017)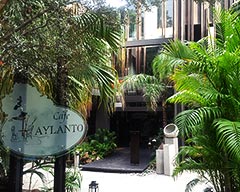 Food Review: Café Aylanto, Islamabad
(August 04, 2017)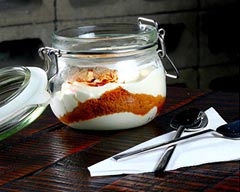 Food Review: Soi Asian Bistro, Karachi
(July 28, 2017)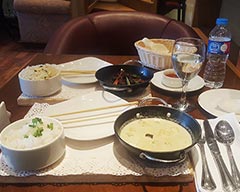 Food Review: The Chinese Café
(July 21, 2017)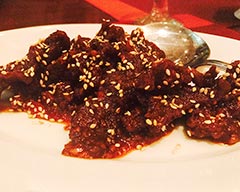 Food Review: Yum Chinese and Thai Restaurant
(July 14, 2017)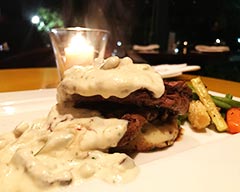 Food Review: English Tea House, Islamabad
(June 23, 2017)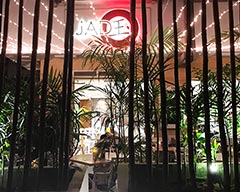 Food Review: Jade Café by ChinaTown, Islamabad
(May 19, 2017)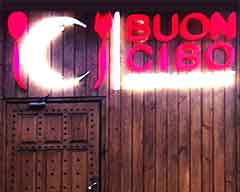 Food Review: 'Buon Cibo' - A Treat for the Taste Buds!
(May 05, 2017)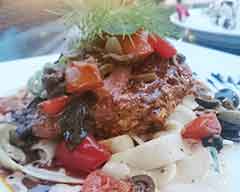 Food Review: Meraki
(April 28, 2017)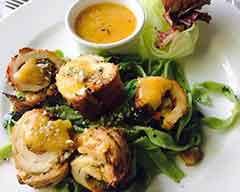 Food Review: Wild Thyme - A Taste of Hunza!
(April 21, 2017)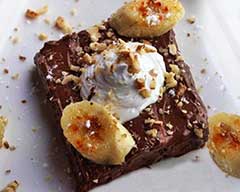 Food Review: 'Cosmopolitan', a Café with a Message
(April 07, 2017)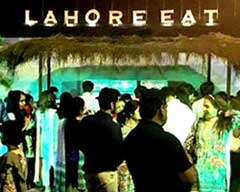 Celebrating the Love of Food with Lahore Eat 2017
(April 03, 2017)