One on One with Adeel Hashmi
Written by: Abbas Hussain
Posted on: May 06, 2014 |

Comments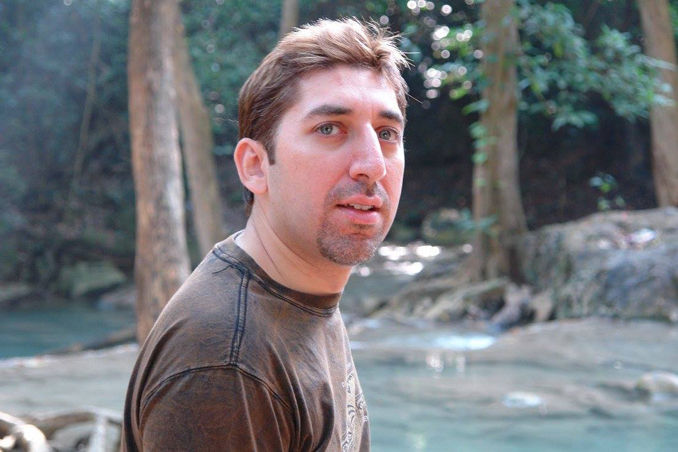 Adeel Hashmi
Multi-tasking seems to be his mantra and he is able to deliver quality in spite of the quantity of his various endeavours. His claim to fame includes acting in television plays and commercials, producing and directing advertisements and documentaries, teaching, and running the Faiz Foundation which is an embodiment of his family's golden legacy. A pit of wit, Adeel Hashmi is an unstoppable force. Youlin magazine spoke to the boisterous man of many talents about his exciting ventures and adventures.
Q) You have ventured into a lot of mediums like teaching, acting, production and direction. Which medium fulfills you the most?
I find all these activities to be one. All of them are satisfying for me which is why I do them. I feel like a cricketer who likes to bat and bowl at the same time. I would never do anything that does not fulfill me and I am lucky that I get paid for it. If there were only more hours in a day I would do so much more. There is so much more that needs to be learned and experienced in life.
Q) So you are a workaholic?
No I have ample time on my hands to do things, surprisingly! I believe it's all about time management. A day consists of many hours and I think it's a fallacy to think that there isn't enough time. You see great men who do so many things. I mean look at Mozart for example. He died at 32, but the body of work that he did has made him into a legend. If there is one thing I would change about myself it would be to work harder.

Shooting an ad for Ufone
Q) The film industry is giving opportunities to so many filmmakers today; why don't you direct something?
This year, if you ask me what my New Year resolutions are, they would be to make a house and a film. Maybe in the next two three years a film is on the cards...
Q) Director Bilal Lashari says that traditional Lollywood films with their formula are redundant now. We have heard that you're a fan of masala films. Will your film be an aesthetic masala movie or an 'intellectual' one?
I don't know about 'masala films' but I am a fan of song and dance, definitely. I don't think I would go down the Bollywood route. That does not inspire me as a filmmaker. It's great fun to dance to songs at mehndis and wedding parties though. If I ever get around to make a film it will be entertaining and meaningful, but I won't take any dictation from parallel cinema or Bollywood. I think Bilal is right in saying that we need to find a new flavour. Naseeruddin Shah, as a matter of fact, has also said that hopefully young Pakistani filmmakers will not look at the 'bollywood monster' as he calls it, while making films. He hopes that Pakistani filmmakers will look at something new and fresh when foraying into cinema. I too have hopes that that would happen.
Q) But hasn't Bollywood evolved with time, considering quintessentially commercial filmmakers like Karan Johar are making films like My Name is Khan which had a political theme and no lip sync songs?
I think there is another way to look at art. Masala films can sometimes have a short shelf life. A film like Masoom (directed by Mahesh Bhatt, starring Shabana Azmi and Smita Patel) is perhaps remembered more than a commercial potboiler and leaves a greater impact. Hindi cinema churns out around a hundred films a year. We make around 10-20 so it's important that people remember them. We can't compete with the budgets of our neighboring country's film industry. If we can somehow produce even one film in 3-4 years which can compare with those hundred films of Bollywood, that would be great.
Q) So you mean to say our films should have strong scripts?
I don't think it's just about the script. I feel like people have a habit of simplifying things when they say that it's all about script. A lot goes into the making of a film. We don't have the right technicians, the right volumes and, most importantly, the right environment in which actors can groom themselves. European cinema excites me a lot; I love European films. They may be low budget but they are beautifully shot and are character oriented. I find them much more moving them Hollywood and Bollywood films.
Q) What sort of elements would you like in your film?
I would be looking at some classy humour.
Q) Back in the day the humour one saw on television or in films in Pakistan was clean humour but now it is increasingly laced with sexual innuendo. Would you attribute the term classy humour to the former?
Akkar Bakkar, Such Gup, Baleela and my own serial Teen Batta Teen had the kind of humour that I am talking about. That is something that I wish to revisit someday.
I was telling someone recently that the kind of humour we have in the Punjab, ranging from the grassroots level to the privileged classes, is unparalleled. Everyone likes to have a hearty laugh; people crack jokes and poke fun at each other at the drop of a hat. Everyone in Pakistan is a performer. On Eid, for example you have elders and children passing a funny comment or a joke when the family congregates. The tragedy is that we haven't really used humour as a tool.
Q) If humour is such an important part of our culture and lives why doesn't that translate into good humour on television?
That is probably owing to the management of television and their decisions. That's what happens in American television as well, that idiots make important decisions just like it is in politics. There is a lot of bureaucracy in television. Film, however, is a more independent medium so one can take liberties on what a person wants to show. Film in the next few years will be the batsman that hopefully delivers, otherwise we will sink as an industry.
Q) Back in the day, during Zia's era, television had a political slant even in comedy. Now politics and entertainment on television is divided. Why is that?
West Wing is a popular series in the West but in Pakistan something of that nature has not been tried, recently at least. Many years ago Shoaib Hashmi began a show called Baleela, which I was a part of; it got banned because it had nuances against the Zia regime. You have to have good writers, directors and actors working on a play for a play to turn out good. Two decades ago that was the case. If you compare the old guard with the newcomers there is absolutely no comparison. If you throw any role, be it comedy or tragedy, at a seasoned actor, he or she will deliver. I don't see any newcomer handling different genres skillfully. They are good doing at just one kind of role. I think that has to do with training, on which emphasis is not paid today, unfortunately.
Art flourishes in countries where there is an environment conducive to art; where it is encouraged. In my daughter's school, for example, there's just one annual play held every year. I believe there should be a performance every week.
Q) Why did you stop acting on TV; you were doing well as an actor in the 90's.
About two days ago I got an offer for a TV serial written by Haseena Moin, which is very kind of her. I have my fingers in so many pies that I can't take two months off to shoot for a play. I make documentaries and do recitation, among other things. I don't want to take time off from things which I love doing. If I had to choose one thing I would have to give up out of the repertoire of activities I partake in, I would give up on acting. It is not something I am dying to do. However if there is something exceptional that I am offered I would take the plunge. For instance if Naseeruddin Shah tells me to take six months off to shoot in a jungle, I would do it.
Q) Being Faiz Ahmad Faiz's grandson must've put expectations on you as a child. Do you feel there is this sense of responsibility?
I have never felt an external pressure. What I do feel is that I need to be conscious of how I conduct myself in public and what I say. When I speak in public, for instance, I make sure that I speak in Urdu. That is something I decided a couple of years ago.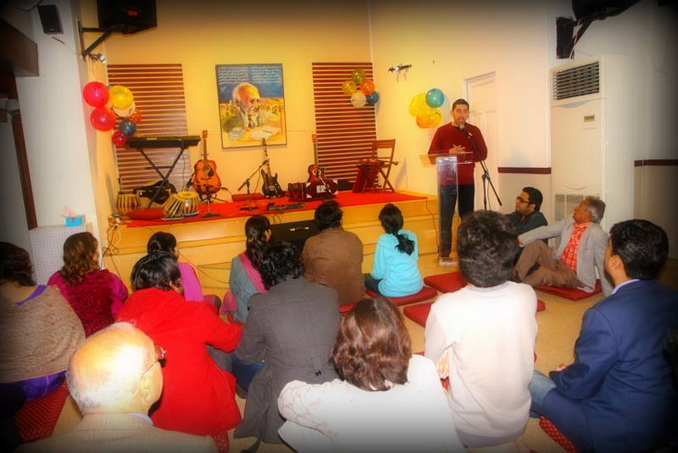 Addressing a gathering at Faiz Ghar
I was at a public gathering once at an English novel launch where a lot of dignitaries were present. I had prepared a long speech in English. I was introduced as the grandson of Urdu's leading poet, Faiz Ahmad Faiz. Once that introduction was made I felt I had to speak in Urdu. The moderator said to me that the foreigners present in the audience including dignitaries would not comprehend Urdu. I thought to myself that a majority of people who were present at the event were Pakistanis. If I had been abroad I would not be expected to cater to a minority and speak in their native language while ignoring the majority audience. I therefore took pride in speaking in Urdu. This is a pressure that I feel internally that while communicating with the youth I have to speak in our national language.
I feel we are not proud of our national language. Many years ago the term 'Urdu medium' was considered an insult. Even my own kids speak in English predominantly because that's the kind of upbringing that the younger generation is getting. Just like playing cricket, banking and painting, learning a language is a craft too. I am training myself in Urdu. I am lucky to receive training from Zia Mohiuddin on a regular basis regarding voice throw, expression and intonation. I take my language very seriously.
Regarding work, there was a lot of pressure that I should perform well but I soon realized that I was a bad artist *laughs*.
Q) The Faiz Ghar has been responsible for bringing coveted Indian troupes to Pakistan. What is your exact role in it?
It's a five member committee which has a chairperson, a secretary and three other members. The chairperson is Saleema Hashmi and I'm the secretary. We all get together and throw ideas, plan events and get the requisite paper work done. Of course there are other things we do like facing the music, getting tax notification etc. *chuckles*.
Q) What are some of the challenges you have to face while holding events?
I was young but I remember how stifling the Zia era was. Now there is a paradigm shift, either by choice or by force. Government departments are exceedingly helpful. Sometimes there are glitches but overall it has been smooth sailing.
Q) Tell us about your documentaries on education?
I have made documentaries for a political party for their promotional campaigns and now I'm making documentaries for UNICEF.
Q) Tell us a little bit about your production company?
My production company, apart from making ads for Master Paint, produces documentaries. The latter, for me, is more meaningful work which I enjoy. I get to travel extensively and meet interesting people during the process of making these documentaries and videos.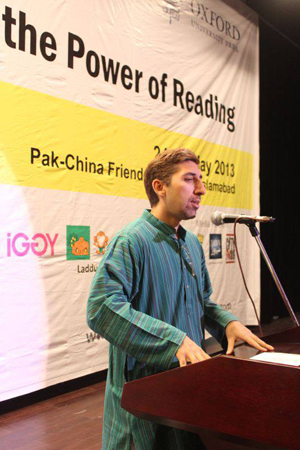 At the Children's Literature Festival Islamabad (2013) reading Faiz Ahmed Faiz's poetry
I feel like there are two Pakistans. One consists of Karachi, Islamabad and Lahore, and the other is a different world altogether. I once said to someone that if I am left alone in a small and remote area of Pakistan I will never die of hunger. The hospitality across Pakistan is phenomenal. I can narrate my experiences in areas ranging from Badin to Kohat to Hangu where I have filmed documentaries and where if you have gone to the homes of the poorest of the poor it is not possible that they don't go beyond their capacity to look after you. I once interviewed a school teacher a few months ago in an area called Takht Pai. He was earning a meager income of Rs. 3000 a month. I told the headmaster of the school he was working at, that it would be absolutely unfair on our part to expect him to feed a large crew of 12 people. The headmaster insisted that there was nothing that could change his mind and that we had to stay for lunch. The teacher managed to prepare biryani which we all feasted on.
The heroism of young boys and girls in their small community is also very inspiring and there are lots of stories in that respect as well. In the large cities however there is just so much anonymity. People living in the same neighborhood often don't even know each other.
My work likewise brings with it a variety of experiences. I am about to shoot a documentary with UNICEF in Rahimyar Khan and Bahawalpur which I look forward to. On the flipside I am shooting a high budget ad for a multinational and that process would be so different; I would have to deal with tantrums and superficiality.
You may also like: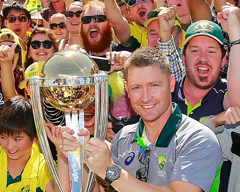 Australia Pulverizes New Zealand to Bag World Cup 2015 Trophy
(March 30, 2015)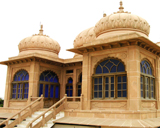 The Undying Grandeur of the Mohatta Palace Museum
(March 29, 2015)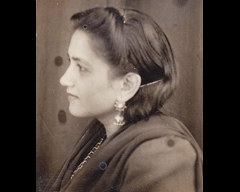 Ada Jafarey: A Tribute
(March 27, 2015)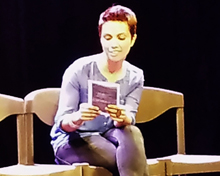 Me, My Mom & Sharmila: Fawzia Mirza and the Brown Woman
(March 26, 2015)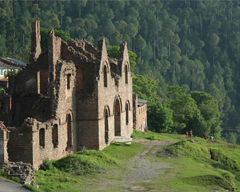 Silk Road: The Picturesque Mansehra and Abbottabad-VI
(March 25, 2015)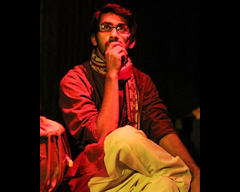 Azeem Hamid and the Independent Theatre Company
(March 25, 2015)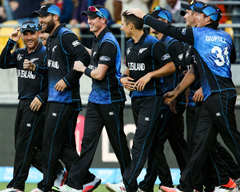 New Zealand to Choke South Africa and India to Overpower Australia?
(March 24, 2015)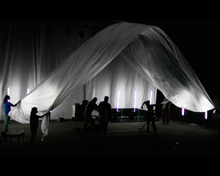 NAPA International Theatre Festival 2015: 'Among Fog'
(March 20, 2015)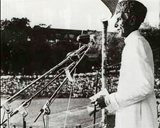 Pakistan Resolution Revisited
(March 20, 2015)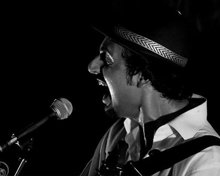 Faizan Tirmizi - The Ideology of an Aspiring Musician
(March 12, 2015)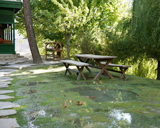 Hunza Valley: A Fine Balance between Tradition and Modernity
(March 10, 2015)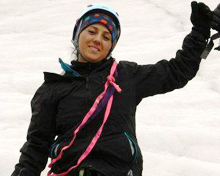 Samina, we are proud of you!
(March 06, 2015)