Pakistan-China Relations: Strategic Partners in The 21st Century
Written by: Mushahid Hussain
Posted on: July 29, 2012 |

Comments | 中文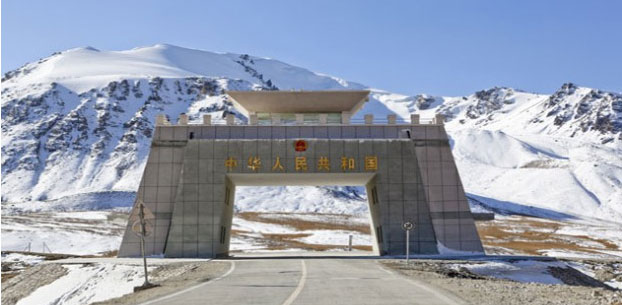 Senator Mushahid Hussain meets with Chinese President Xi Jinping
Today's arrival in Islamabad of China's Foreign Minister, Yang Jeichi, comes at an important time of change looming large in the region where the two best friends are located. The visit of China's most seasoned and top diplomat comes in the backdrop of 12 visits by Pakistani leaders, President and Prime Minister, to China in the last four years.
All through 2011, the people of Pakistan and China were busy celebrating 60 years of the establishment of diplomatic relations between the two fraternal neighbours. Both governments had announced that 2011 would be the year of Pakistan-China friendship, to commemorate what has emerged as a truly unique model relationship in contemporary international relations.
The enthusiasm, energy and vigour with which these celebrations took place, underlines both the importance and the resilience of this bond which, both leaders cite as "higher than the Karakorams, deeper than the oceans and sweeter than honey".
Linked by a natural border that includes some of the world's tallest and most beautiful mountains, Pakistan and China have a long history of friendly exchanges. Taxila was the centre of Buddhism 2500 years ago where the world's first Buddhist University attracted Chinese scholars and monks, who carried back to their country the Buddha image carving and sculpture techniques that are so popular today. Around the same period, silk and tea from China reached present day Pakistan via the Silk Route, which became a popular trade route eventually becoming a bridge with the West for promoting commerce.
What is it that makes Pakistan-China relations so special, so different and so unique? This is largely a friction-free relationship between two neighbours, different in size and social systems. Underlining the bilateral intimacy are mutual interests and a shared commitment to preserve, protect and promote security and stability in the region, with foreign forces in neighbouring Afghanistan poised to exit beginning 2014. While Pakistan hosts over 2 million Afghan refugees and has been feeling the fallout of instability from its western neighbour, China too shares a vital border with Afghanistan and has the biggest foreign investments there, largely in minerals and energy.
Pakistan-China relations are also time-tested because they have withstood the vicissitudes of domestic, regional and global developments. Such changes have not affected the quality and the strength of Pakistan-China relations.
What is also unique is that both sides have stood by each other in times of trials, tribulations and crises. There is almost a moral dimension, bordering on altruism, to the relationship since neither side has attached any conditions or the traditional "give and take" to such cooperation which is based on reciprocity, equality and non-interference in internal affairs.
At crucial moments, China, like a good neighbour, has offered sincere and frank counsel to its close friend: in 1971 (not to alienate an entire populace through military action), in 1999 (urging a withdrawal from Kargil) and, more recently, in December 2011, China's central leader, Dai Bingguo, during his candid conversations with his Pakistani hosts urged taking the long view in relations with conflicted countries. Promoting development at home and defusing tensions in foreign policy doesn't mean giving up principled positions on contentious questions. Over time, such a patient approach helps in protecting key interests by building a country's strength. China's own example in handling Hong Kong, Macau and relations with India is instructive on this regard.
Pakistan-China relations have become more broad-based and developed greater depth with strategic dimensions no longer confined to diplomacy and defence but the areas of close cooperation now include economy, energy, culture, education and counter-terror cooperation. China has helped in construction of the Gwadar Port, which has the potential to become the energy corridor for landlocked Central Asia, as it is the resource-rich region's closest outlet to the sea. With a bilateral trade of $ 10.6 billion, China has become Pakistan's biggest trading partner, largest exporter and among the top 5 importers. 6000 Pakistani students now study in China, while the Chinese language is fast becoming the most popular foreign language among students in schools in Pakistan. Joint counter-terrorism military exercises between the Pakistan Army and the Chinese People's Liberation Army are also a regular feature, with the threat of extremism and terrorism more real given the conflicts in our vicinity.
The potential for the strategic partnership has become greater in the current scenario with the 21st Century being rightly proclaimed as the "Asian Century". The balance of economic and political power is shifting inexorably from the West to the East with the peaceful rise of China being perceived by countries like Pakistan as a source of strength and stability for Southwest and Central Asia in particular, and Asia as a whole.
It is, therefore, no accident that both Pakistan and China oppose policies that are emanating from an outmoded Cold War mindset that sometimes talk of "containment" by trying to conjure up a so called "Chinese threat", which would actually mean an attempt to revert the region to a new era of 'Great Game' machinations.
The fact is that today the contours of a 'Greater South Asia' are emerging, which includes not just the geographically slotted South Asian sub-continent but a broader region that includes China, Afghanistan, Iran and Myanmar with cooperation pushed by a new regionalism driven by economy and energy. Pakistan's quest for membership of the Shanghai Cooperation Organization (SCO) and its Presidential participation in the upcoming SCO Summit in Beijing in June are pointers to this process, which also provides a much-needed platform for Islamabad to build a closer rapport with Moscow.
In the early part of the special relationship in the 60s and 70s, Pakistan was perhaps China's sole political outlet to the outside world, with PIA being the only non-communist airline to fly into China. Today, Pakistan has the potential to emerge in a position to provide an energy gateway to China, and landlocked Central Asia as well, via the Arabian Sea port of Gwadar.
Three things make China unique as a Third World country, from which lessons can be learnt. First, through its policies of opening up and reform initiated in 1978, China has been able to transform the lives of its people by lifting 500 million people out of poverty within a generation. Its a far cry from the China, indeed a country transformed beyond recognition, I first visited as a teenager in 1970, still in the throes of the Cultural Revolution, struggling to provide basic necessities of life to its people.
Second, China is about to pass the torch to the 5th generation of its leadership at the upcoming 18th Congress of the ruling Communist Party of China later this year. In 2003, China's top leaders made an historical decision to voluntarily retire upon reaching the consensually agreed upon age of 70, something which is quite rare and extraordinary in the annals of contemporary politics. That pattern of parting with power continues, providing continuity, stability and smooth transition of leadership for 21st century China.
Third, China is also a unique example in history of a country that has risen peacefully through soft power, rather than the deployment of hard power, in marked contrast to the historical norm in most other cases. This role is receiving recognition as is evident from the recent BBC World Service public opinion poll of different countries, in which China emerged as more popular than the United States and the European Union largely because of its economy, products and services. In the same BBC World Service poll, announced on May 10, 2012, amongst 22 countries of the developed and developing world, Pakistan ranked at the top of the countries where China's popularity rating is the highest.
It is in pursuance of these objectives which are vital to bringing the region together for a better tomorrow that recently Pakistan and China have agreed on a currency swap agreement under which trading will be facilitated through the yuan and rupee. China itself has announced the launching of a Special Economic Zone in Kashgar, the Chinese city closest to the border with Pakistan and a popular trading centre of the fabled Silk Route. The Kashgar Special Economic Zone will be modeled on the pattern of the highly successful example of Shenzhen in China's southeast, close to Hong Kong, and China has plans to pump in $ 100 billion in a five year period to make Kashgar a trading and commercial hub serving neighbours like Pakistan and the Central Asian states. There is also a 'cultural connection' of China with this region: of China's 56 nationalities, 10 are Muslim, and history and heritage are serving as force multipliers for greater regional cooperation, of which the Kashgar special economic zone would be a principal pivot.
As the visit of Foreign Minister Yang Jiechi indicates, Pakistan's resilient relationship with China has helped to foster a greater self-confidence and a broader scope of autonomy for Pakistan as it grapples with its role and location in the most sensitive region of the world, which has been in the 'eye of the storm' for the past three decades. The region apart, our China relationship helps to balance and reinforce Pakistan's foreign relations by covering its flanks internationally as well, knowing that it's interests would be well protected, whether it's the UN Security Council, the G-20 or the Nuclear Suppliers Group.
In these times of turbulence, an important lesson which Pakistan can derive from China's success story, is in clarity of prioritising national objectives around harmony and development, by synchronisation of foreign with domestic policy That harmony is a central pillar of China's foreign policy is evident from its track record. China has peacefully signed border agreements with 12 out of 14 of its neighbours, barring Bhutan and India. China's contribution to a harmonious foreign policy started with Premier Zhou Enlai's enunciation of the Five Principles of Peaceful Coexistence, adopted at Bandung in 1955, forming the essence of present-day Asia's worldview. Then, President Hu Jintao's speech to Yale University in 2006 was premised on harmonious coexistence among countries and civilizations to develop the global economy. As the great reformer Deng Xiaoping rightly pointed out in 1992, 'peace and development, two major problems of the world, are linked to harmony'.
You may also like: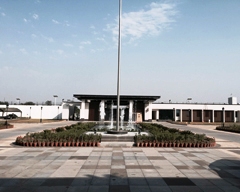 The Opening of the New Chinese Embassy Compound
(June 17, 2015)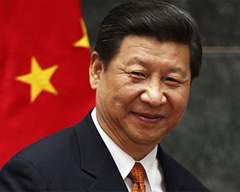 President Xi Jinping: A Man of Vision
(April 18, 2015)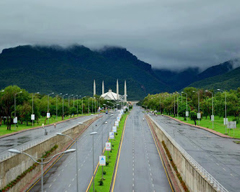 Silk Road: Discovering Taxila and Islamabad-VII
(April 10, 2015)

Chinese Embassy Hosts National Day Reception
(October 01, 2012)

Chairman PCI, Senator Mushahid Hussain Sayed, hosts delegation from China Foundation for International Studies
(September 19, 2012)

Gwadar: From Slumber to Strategic Hub
(July 30, 2012)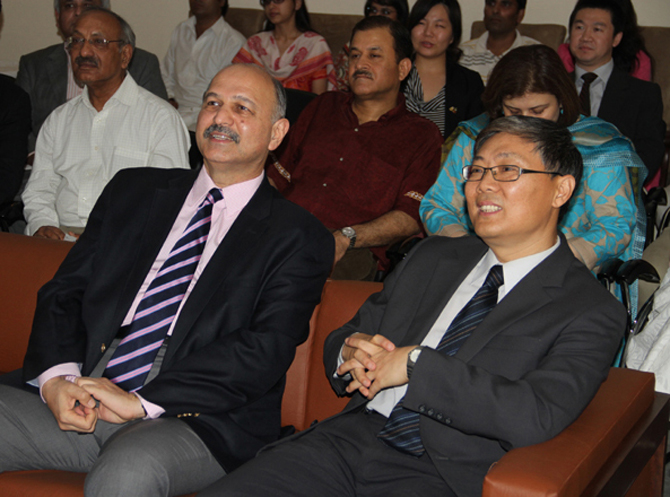 How I dream of a Pakistan
(July 25, 2012)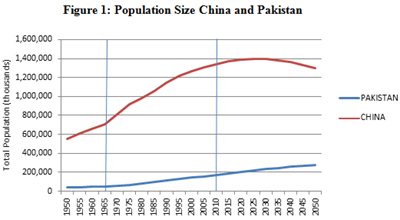 Pakistan and china: demographic opposites that could attract!
(July 10, 2012)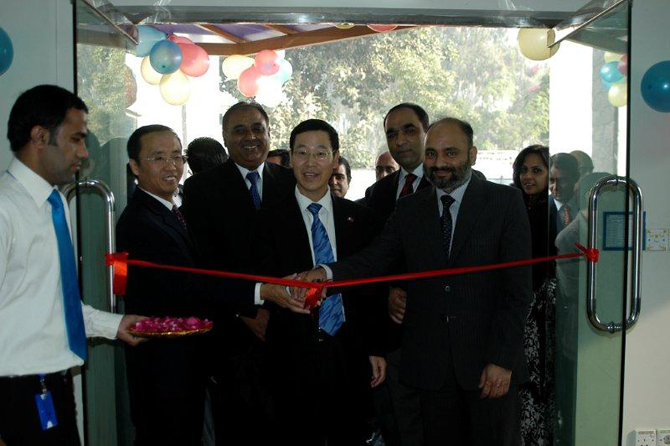 Zong: China Mobile in Pakistan
(July 10, 2012)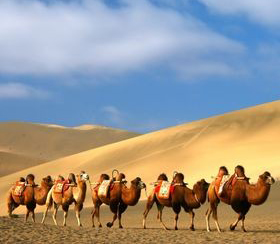 The Ancient Silk Road: A Channel that Linked the West and East
(July 10, 2012)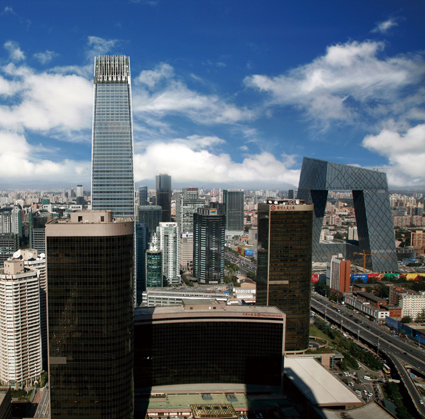 Guide to Visitors of Beijing
(July 10, 2012)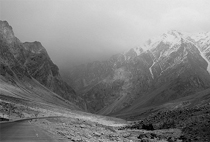 The Karakorum Highway: A Friendship Channel
(July 28, 2012)