Shah Sharahbeel Returns to the Capital with 'You Only Marry Twice'
Written by: Ismail Umar
Posted on: May 07, 2015 |

Comments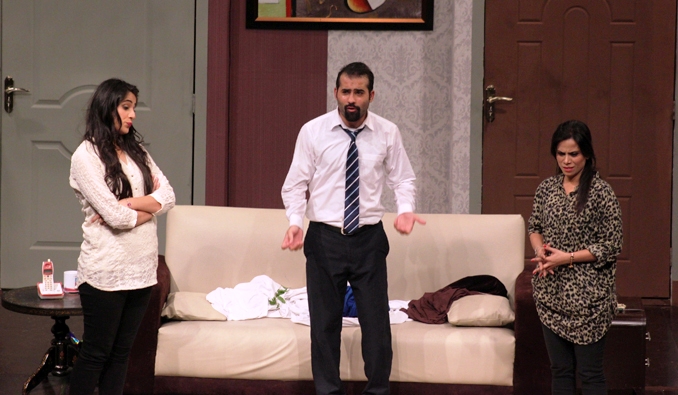 Faisal Mirza and his two wives
When it comes to theatre, Shah Sharahbeel needs no introduction. He has been producing stage plays in Karachi, Lahore and Islamabad for more than 15 years. With memorable hits like Phantom of the Opera, Moulin Rouge, Dally in the Dark and Bombay Dreams, his directorial ventures consistently entertained local audiences in the preceding decade, before he shifted to London some 5 years back. This year, Sharahbeel marks his return to the theatre scene in Islamabad after several years with You Only Marry Twice, an Urdu adaptation of Ray Cooney's popular play 'Caught in the Net'. Cooney, recognized by many as the "master of farce", is one of the most popular playwrights to ever come out of Britain.
Marketed as "a farcical comedy", Sharahbeel's latest play becomes a bit too farcical at times, filled with over-the-top humor and exaggerated characters. However, perhaps the ludicrous humor and nonsensical characters were partially or even wholly deliberate, as the performance generated major laughs in the auditorium, with most of the crowd in fits throughout the duration of the play.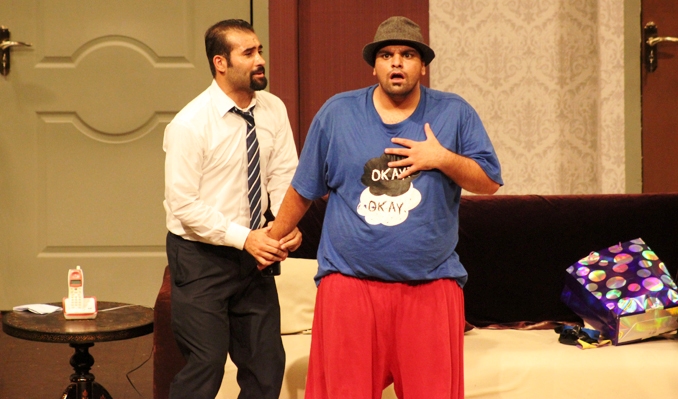 Adeal Amjad (right) gave the most laughs as 'Momi'
The story centers around Faisal Mirza, a bigamist wedged between his two families, desperately trying to keep them separated and unaware of each other. However, all his efforts fail when his teenage son and daughter (from separate wives) cross paths on the internet, and discover that their "fathers" have a little too much in common. To Faisal's horror, his two children decide to meet up in person. Things go increasingly haywire from here on out, as Faisal frantically tries to keep his dual life a secret from both his families. This, coupled with mistaken identities and a number of unwanted guests, makes for a truly chaotic two hours of comedy.
The play was performed in Karachi last month, and features an entirely Karachi-based cast. The lead is played by Faizan Sheikh, who has multiple stage performances to his credit, and also stars in Mehreen Jabbar's new TV series titled 'Mera Naam Yusuf Hai'. Faisal's half-witted tenant, Momi, is played by Adeal Amjad, whose energetic (albeit exaggerated) performance generated the most laughs in the crowd. Momi's father is played by the talented Saqib Sumeer, who is a NAPA (National Academy of Performing Arts) graduate and a popular theatre actor.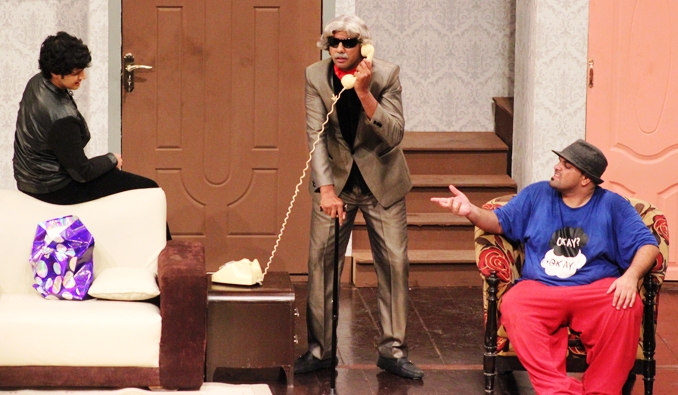 Saqib Sumeer (centre) as Momi's eccentric father
Faisal's two wives, Fauzia and Rubina, are played by Muzaina Malik and Maham Aamir, respectively. The former is also a NAPA graduate. Syeda Aqsa Rizwan has made her theatrical debut as Faisal's daughter, Nida. Finally, Ahmed Majeed of Moulin Rouge fame plays Zain, Faisal's son, who unknowingly falls for his half-sister.
Theatre enthusiasts can rejoice as Sharahbeel, who had been living abroad since the last 5 years, is moving back to the capital for good. In the coming years, people of Islamabad can expect lots more in the world of theatre in general and comedy in particular. You Only Marry Twice will continue at the Pakistan National Council of the Arts (PNCA) till May 15th.
A clip from the play
You may also like: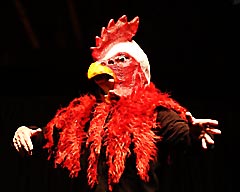 Rafi Peer International Puppet Festival 2018
(January 23, 2018)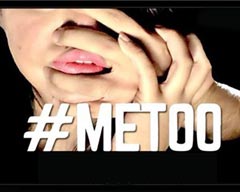 Theatre Review: #MeToo by BlankPage Productions
(January 12, 2018)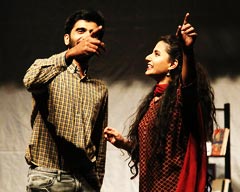 Theatre Review: Bol Kay Lubb Azad Hain Teray
(December 21, 2017)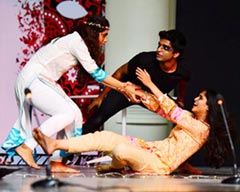 The Fringe 2017 – Intra-IBA Theatre Competition
(December 15, 2017)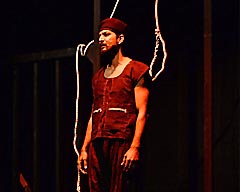 Theatre Review: Ajoka Theatre's 'Intezaar'
(November 30, 2017)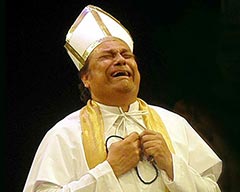 Theatre Review: 'Yahudi ki Larki' by NAPA at National Theatre Festival 2017
(November 02, 2017)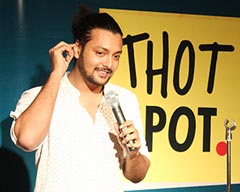 Bachay Panch Hi Achay (5 Kids are Enough) - A Saturday Night Comedy Show
(October 17, 2017)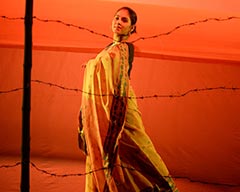 Ajoka Theatre's 'Shehr-e-Afsos - A City of Sorrow'
(October 13, 2017)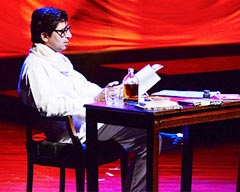 Theatre Review: 'Kaun Hai Yeh Gustakh' - Ajoka's Play about Manto
(October 12, 2017)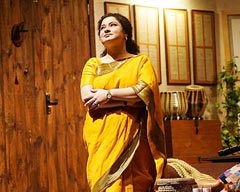 Theatre Review: 'Mushk - Fragrance' in Lahore
(October 10, 2017)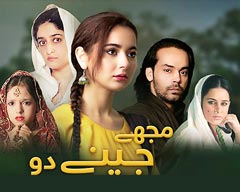 Drama Review: 'Mujhay Jeenay Doh'
(September 22, 2017)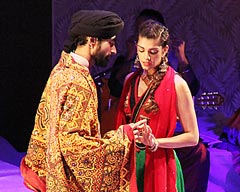 Heer Ranjha – Retelling Kaifi Azmi's Script in an Urdu Musical
(September 11, 2017)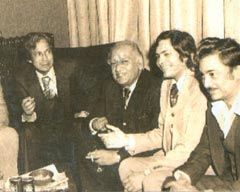 70 Years of Theatre: A Flashback Through the Ages
(August 30, 2017)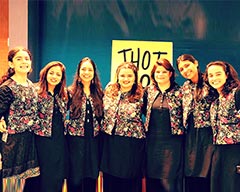 'The Khawatoons' Celebrate their First Anniversary!
(August 02, 2017)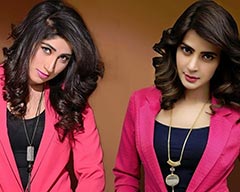 'Baaghi', a serial inspired by Qandeel Baloch
(July 31, 2017)