Jamal Shah's PNCA: A Revolutionary Approach to Promoting Artists and Culture
Written by: Hafsa Gohar
Posted on: May 24, 2017 |

Comments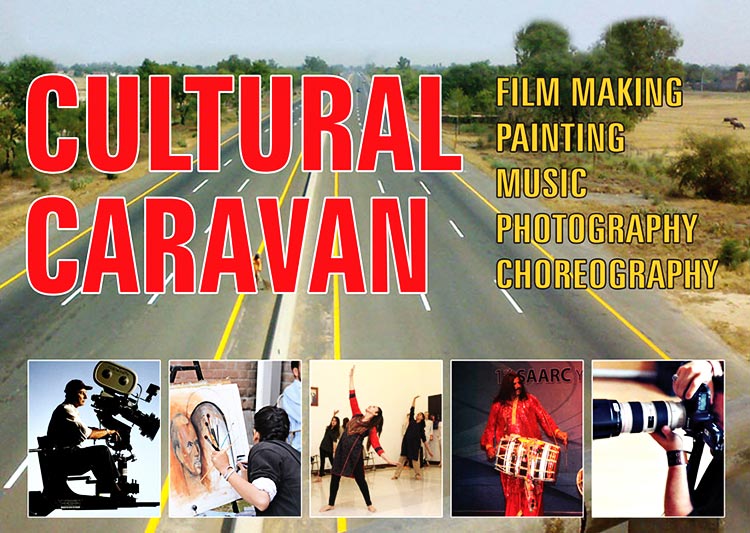 The Cultural Caravan will bring together artists from all over China and Pakistan (source: PNCA)
Pakistan's dynamic socio-political landscape, coupled with the excitement surrounding CPEC, is seeing Jamal Shah, the new Director General of Pakistan National Council of Arts (PNCA), acting fast to reignite the artistic and cultural dimensions of Pakistan.
Following the decade-long security crises, Pakistan's art and culture have been deeply affected. PNCA aims to play a critical role in the revival of art in Pakistan by positioning itself as a hub for the promotion and conservation of art, and additionally as a great potential investment for corporate sponsors.
Out of the many initiatives that Jamal Shah has undertaken, undoubtedly the most engaging and socially resonant is the Cultural Caravan, which aims to record the shifting developments of the CPEC route and the local culture of the various areas that it covers. The Cultural Caravan, a collaborative effort with the Cultural Ministry of China, is a first-of-its-kind initiative that brings together artists from all over China and Pakistan. The core team of the Caravan will consist of 16 artists – 8 from China and 8 from Pakistan. The team will consist of a diversified pool of artists, filmmakers, musicians, writers, photographers, choreographers, and painters.
"I think this will be the first historic cultural caravan and massive collaborative project of this scale. The idea is to travel along the CPEC route and interact with local culture bearers, and if possible, have collaborative performances with the locals, produce artwork, study and document their culture, and create inspired work, all based on the diversified forms of association. This will be a very productive exercise as the locals will be engaging with the Chinese artists and vice versa," says Jamal Shah, the visionary behind this initiative. PTV and Radio Pakistan will be continuously documenting the tour, activities and interactions. "I think it will become an international activity. People from all over the world will be interested in it".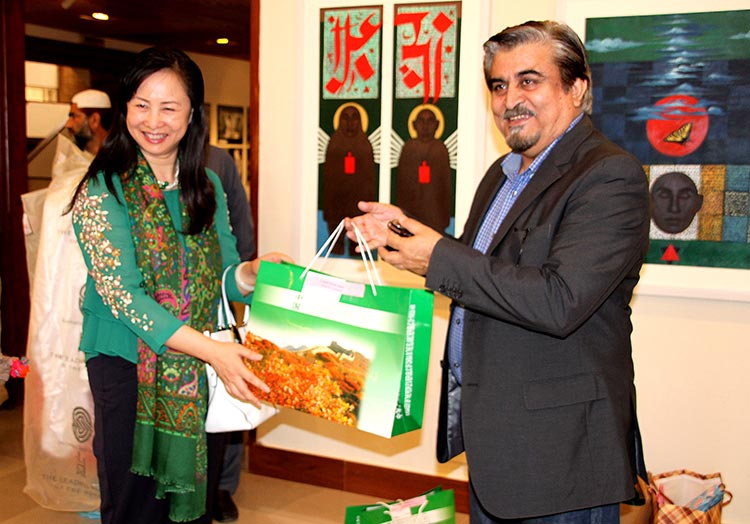 Jamal Shah with Madame Bao Jiqing, wife of the Chinese Ambassador (source: PNCA)
"When we hear about CPEC, we think of economic turnover, and of CPEC being a game-changer, but deep down there is a fear that these large-scale projects might invade our culture. My hope is that this Caravan will play a big role in mitigating these apprehensions, by celebrating and promoting the cultural interests of Pakistan. Moreover, the presence and engagement of Chinese artists will also reinforce the Pakistan-China bilateral relations, and directly complement the cultural exchange happening within the CPEC."
The month-long initiative will commence its journey from Urumqi in China, with Gwadar as the final destination, culminating in a range of creative projects including short films, documentaries, photo exhibitions, montages, stories, music, paintings, travelogues, dance and theatre performances. After the tour, the artists will reassess and refine their work to create bigger ensembles and exhibitions.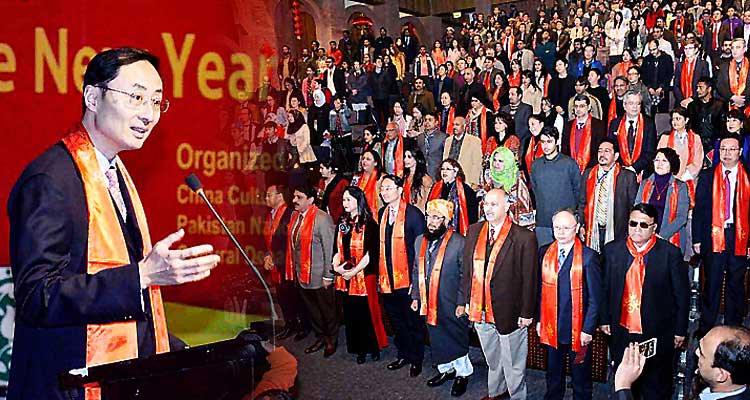 Chinese Ambassador H.E. Mr. Sun Weidong addressing the crowd at the Chinese New Year celebration in PNCA
In light of CPEC and the ever-strengthening Pakistan-China relationship, the Cultural Office of China has recently set up a 'China Cultural Centre' inside the PNCA. In addition to displaying Chinese artifacts, the Centre will host traditional Chinese music ensembles, costume exhibitions and performing art groups, with a focus on cultural heritage. PNCA is also training and funding a performing art troupe, which will be invited to take part in the Folk Festival that is to take place in China. This will serve as a major step towards the increase of cultural exchange between the two countries.
Another noteworthy upcoming project is the 'CPEC Creative Youth Contest', where youngsters will send in their short films and digital stories along the CPEC route. This is an effective way to get our youth interested and invested in the social, cultural and economic development of CPEC, and of Pakistan as a whole.
Various events, exhibitions and festivals will be timed around the 70th Independence Day of Pakistan. The collaborative work resulting from the Cultural Caravan will also be displayed around that time. Several other projects are also in the pipeline, such as the 'Young Film Makers Workshop' and the 'Short Film Festival'.
"I like to contextualize everything. We have performance groups and exhibitions coming from all over Pakistan, and I've given a context to each, so the artists can create their work within that. For example, Mehrgarh to Quetta, Akra to Peshawar via Takht-i-Bahi, Harappa to Lahore via Katas, and Mohenjo Daro to Karachi via Makli. The aim of these exercises and activities is not merely to provide entertainment, but also to create awareness and educate our people."
Jamal Shah is also trying to expand PNCA's resources. Currently, PNCA is entirely reliant on government grants to supports its activities. "The present funds are insufficient, as 94% of the finances go to just salaries. A mere 6% is left for programming, which is not enough. We need a bigger resource base, and at least thrice as much from the government. We are looking into options to include the corporate sector to sponsor our events. Also, we want to develop our own assets."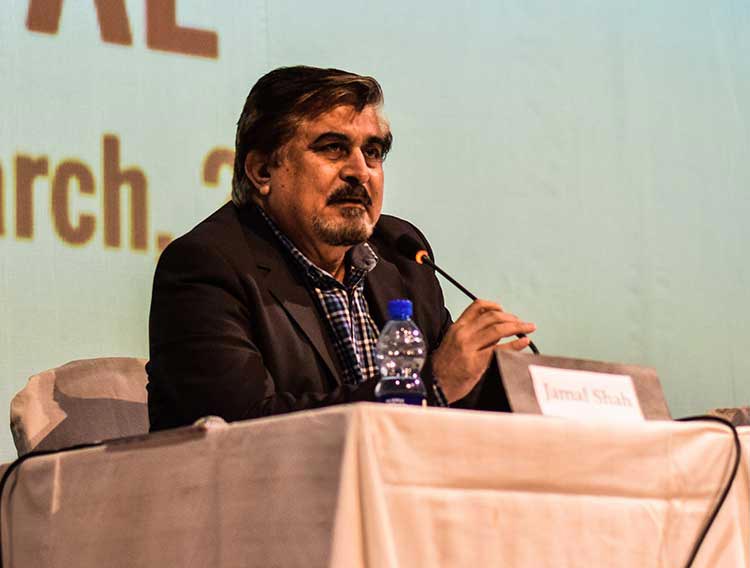 Jamal Shah at the Women International Film Festival, held at PNCA in March 2017
PNCA is in the process of building a 'National Film Academy', a 'National Music Academy', as well as a 'National Institute for Performing Arts'. Once the National Film Academy is set up, the plan is to have income generation activities within it, in order to make it self-sustaining. Shah plans to set up cinema screens within the Academy for revenue generation. "We should be playing Chinese, Iranian and Turkish films," says Jamal Shah, while speaking about the film landscape and potential in Pakistan
In its quest to motivate and empower the youth, PNCA has initiated the idea of youth clubs for music, theatre, performing arts and dance. Shah hopes to start workshops through this platform, as well as to provide facilities free of cost to artists in order to help them practice their craft. Shah has high hopes from the existing government regarding the promotion and support of the arts. "Whatever ideas I have floated have received support from the government, either from the Ministry or the Prime Minister directly".
PNCA is set to revolutionize the art and cultural landscape of Pakistan under the tutelage of Jamal Shah. Through his vision, Shah has set out to rejuvenate these fast-sinking sectors to catalyze socio-economic and political change, using PNCA as a tool of transformation.
You may also like: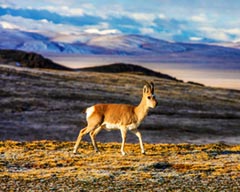 Hoh Xil: Kingdom of Wild Animals
(January 18, 2018)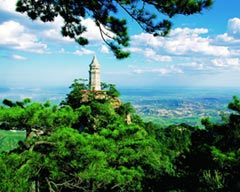 Panshan Mountain of Ji County
(January 11, 2018)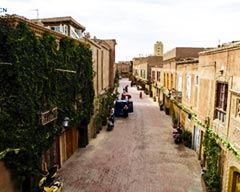 Stories from the Old Town of Kashgar
(January 04, 2018)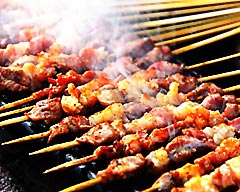 International Cuisine in Urumqi
(December 27, 2017)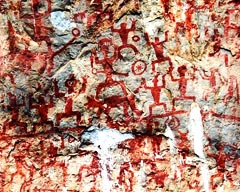 Zuojiang Huashan Rock Paintings, Guangxi
(December 19, 2017)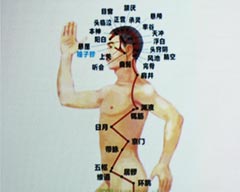 Seminar on Chinese Outlook on Life and Contemporary Value of Chinese Medicine
(December 15, 2017)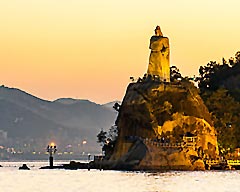 Gulangyu Island: The Island of Music
(December 13, 2017)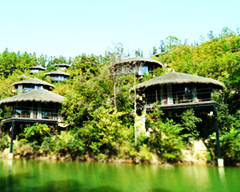 Mogan Mountain Farm Villas
(December 06, 2017)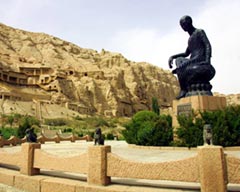 Kuqa: The Old Town on the Silk Road
(November 29, 2017)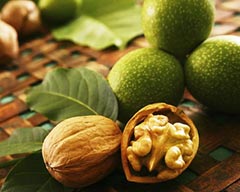 The Walnut Trees of Xinjiang
(November 23, 2017)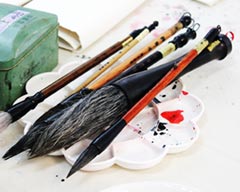 Chinese Ink-Wash Painting at China Cultural Centre, PNCA
(November 23, 2017)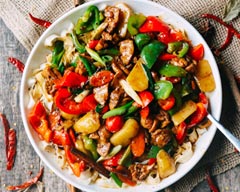 Famous Xinjiang Delicacy: Big-Plate Chicken
(November 16, 2017)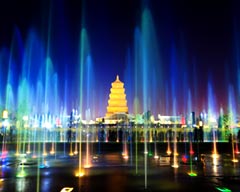 Shaanxi: New Glories on the Silk Road
(November 08, 2017)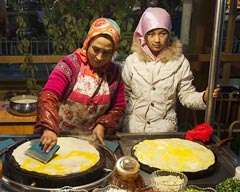 The Bustling Moyu Night Market
(November 01, 2017)