Rahat Rocks the UN General Assembly on Pakistan Day
Written by: Staff Report
Posted on: March 23, 2016 |

Comments | 中文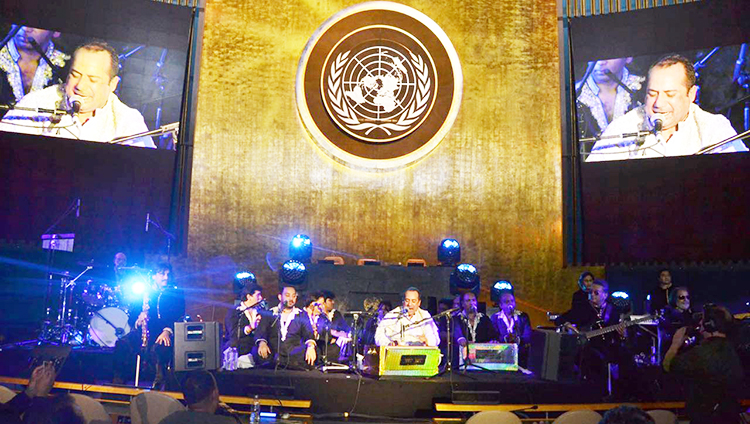 Rahat Fateh Ali Khan rocks the UN General Assembly
The UN General Assembly walls resounded with Sufi music on Pakistan Day as Rahat Fateh Ali Khan electrified the crowd into a delirium of ecstasy and spontaneous dancing. Dr Maleeha Lodhi, our Permanent Representative to the UN, had put up a show, never seen in this august house before.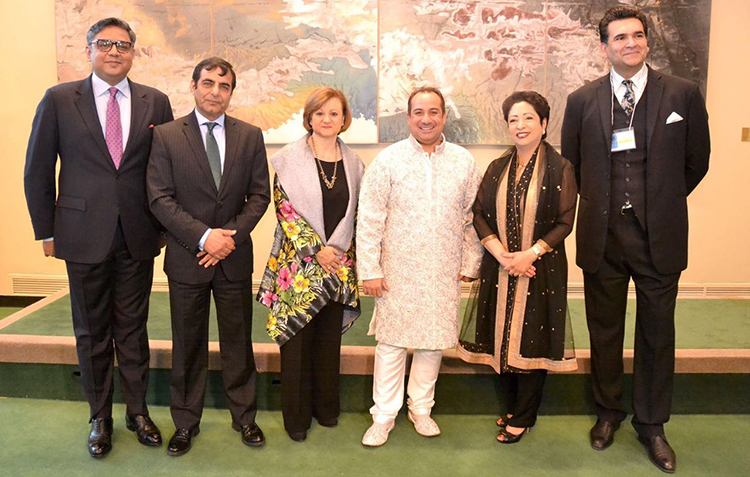 Rahat Fateh Ali Khan and Dr. Maleeha Lodhi with Under-Secretary-General Christina Gallach and staff members
H.E. Ban Ki-moon, the Secretary-General of the UN sent a video recorded message of congratulations, in which he said, "What a wonderful way to celebrate Pakistan's National Day'", and added, "Tonight the halls of the General Assembly will resound with the Sufi message of oneness, a message of peace and compassion, of understanding and harmony". He concluded with a quote from "the great Punjabi Sufi poet Bulleh Shah, 'let us walk the road of peace'." Dr Lodhi welcomed the guests, and mentioned that for the first time Pakistan Day was being celebrated in the United Nations General Assembly. She stated that it was "appropriate at a time when a strengthened and more resilient democracy is powering Pakistan's journey to a brighter future".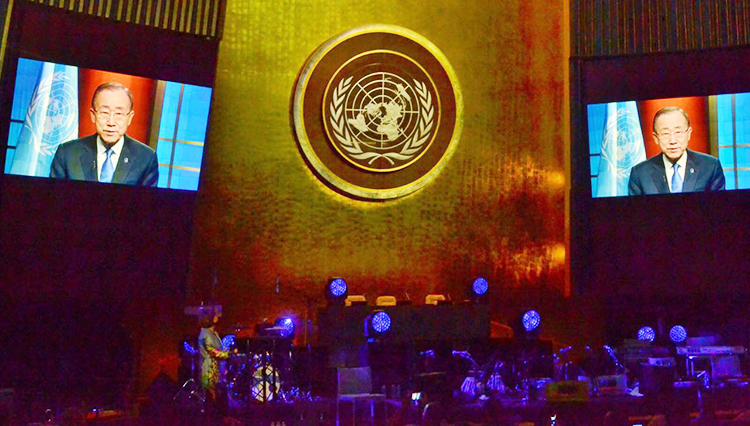 UN Secretary-General Ban Ki-moon's video message at the Pakistan Day celebration
Ambassador Lodhi had exhibited on the international stage, the richness and splendour of Pakistani culture. With spirits stirred by words of Sufi poets and set to the throb of qawwali, the charged crowd spontaneously broke into the national anthem at the end.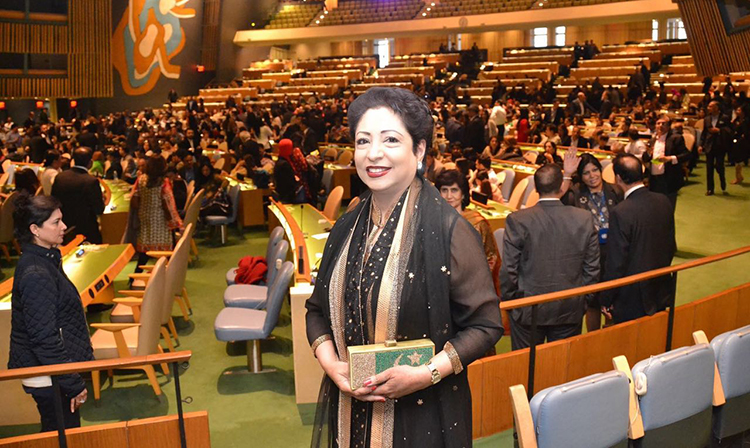 Dr. Maleeha Lodhi, Pakistan's Permanent Representative to the UN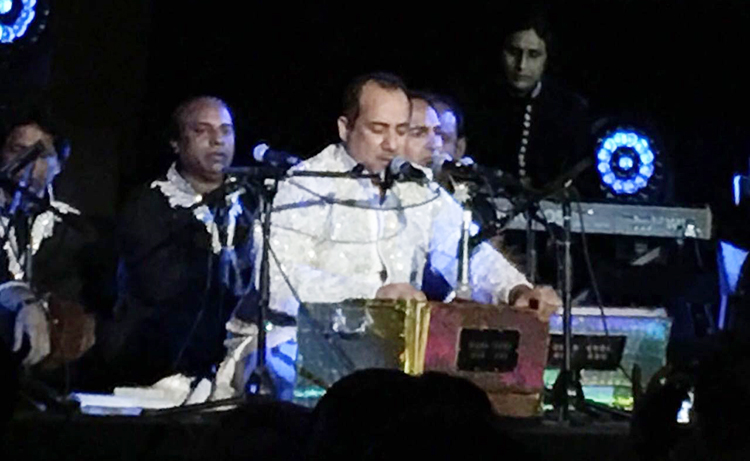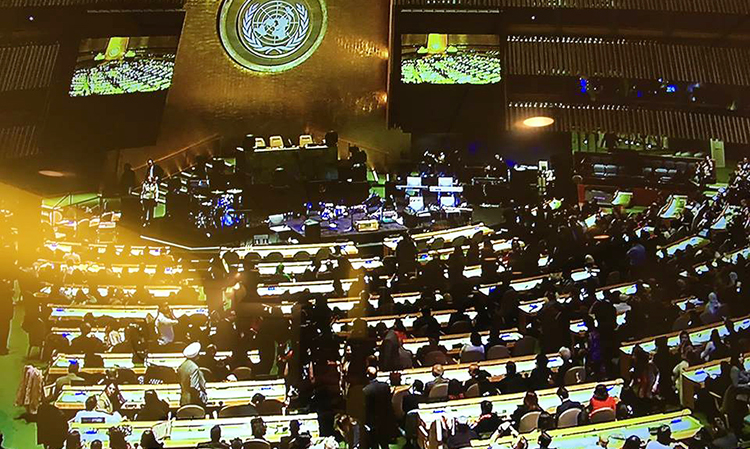 Rahat performs to a crowd of 1,600 at the UNGA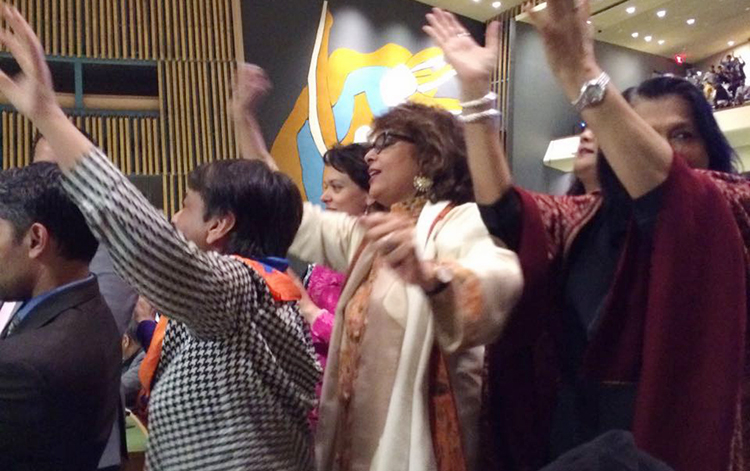 Dancing in the aisles
Click to view related video
You may also like: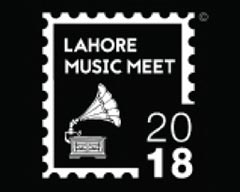 Lahore Music Meet - 4th Edition
(January 10, 2018)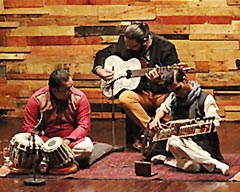 'Likhay Jo Khatt Tujhay' - An Olomopolo Media & Qissa Khwaan Production
(November 21, 2017)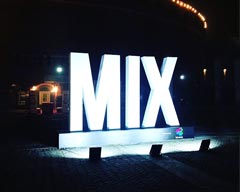 The MIX – Pakistan's First Tech Centered Festival
(November 15, 2017)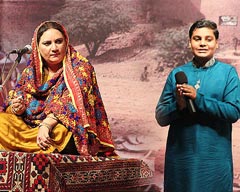 Bali Jatti Rooftop Theatre Opens in Lok Virsa, Islamabad
(October 16, 2017)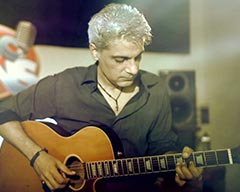 Tribute: Aamir Zaki
(June 03, 2017)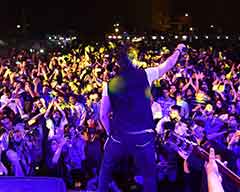 FACE Music Mela 2017: Promoting Diversity and Harmony through Music
(April 24, 2017)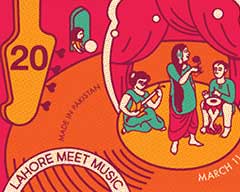 LMM 2017: More Than Just Music!
(March 13, 2017)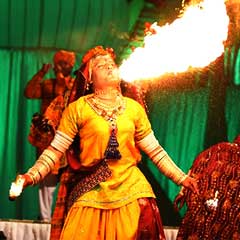 The Mystic Music Sufi Festival 2017
(February 14, 2017)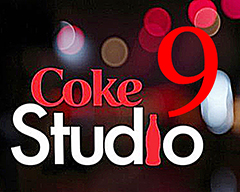 Coke Studio: A New Season of Melodies
(August 18, 2016)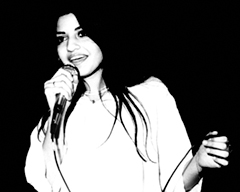 The Unforgettable Nightingale: Nazia Hassan
(August 12, 2016)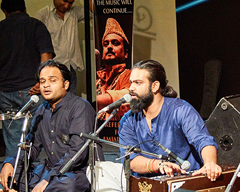 The Music Will Live On: Reference for Amjad Sabri at Lok Virsa
(July 01, 2016)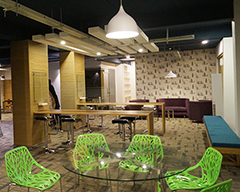 The Hive: Blending Work with Entertainment
(May 30, 2016)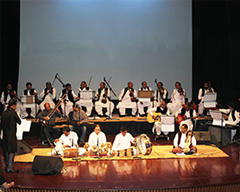 'Sachal Studios Orchestra' Performs at PNCA, Islamabad
(May 09, 2016)