Setting a New Trend: Charity Auction at the Chinese Embassy
Written by: Dr. Dushka H. Saiyid
Posted on: March 13, 2014 |

Comments | 中文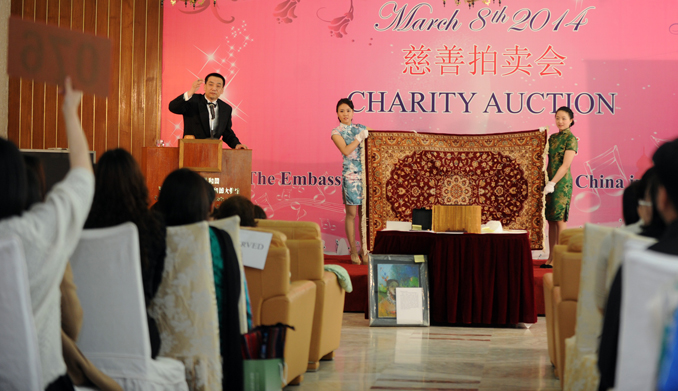 Charity Auction at the Chinese Embassy
It was International Women's Day, and Mrs. Bao Jiqing, the wife of H.E. Mr. Sun Weidong, the Ambassador of China, had chosen to organize a charity auction for the underprivileged Pakistani children. Slim, athletic, fluent in English, with a cosmopolitan outlook, Mrs. Bao typifies the new outward looking dynamic China. A woman with a difference, she had not gone the traditional way of long cliché ridden speeches extolling the achievements of women, and then the complacent privileged going home. It was a sunny day and the lawns of the Chinese Embassy were filled with women from different women's organisations, Chinese companies and a sprinkling of wives of diplomats. On display outside were books on China and pictures of Chinese women at work.
We were called inside for the charity auction, and the large hall was soon packed. The program began with three documentaries about Chinese women, their self-actualization and rise from poverty, to achieve prosperity and fulfillment in their respective fields. Then Mrs. Bao Jiqing got up to address the audience, and her speech was substantive, not relying on worn out clichés about the friendship between the two countries. She spoke with warmth and pride about the transformation in the lives of Chinese women, and quoted from the Forbes magazine that women in China hold 51% senior management positions, as compared to the global average of 24%. She also pointed out that women constitute 46% of the total employed population of China, an important indicator of the role of Chinese women in the rise of modern China. Chinese leaders had emphasized the central role of women in Chinese society, and she quoted Mao as saying that, "Women hold up half the sky". It reminded me of what the Quaid-i-Azam Mohammed Ali Jinnah, the founder of Pakistan had said, that "No nation is capable of remaining a strong nation, unless and until its men and women do not struggle together for the achievement of its goals". As the audience warmed to the theme of women's uplift, she reminded them, "It is time to do something together". Then came the poignant words: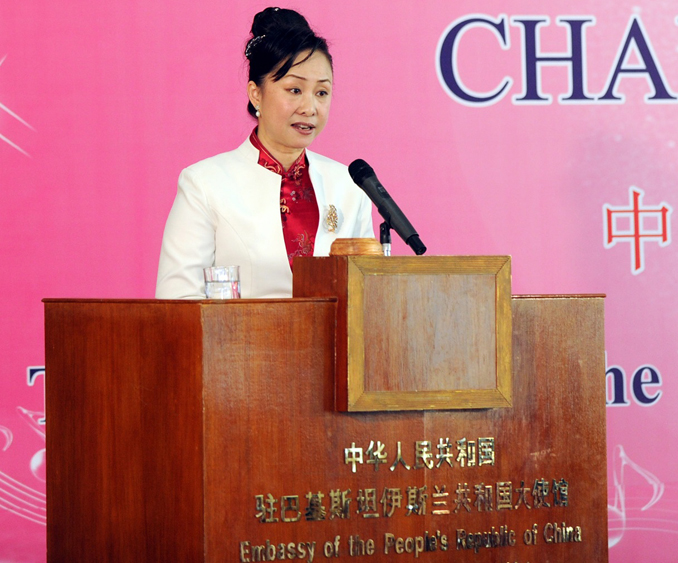 Mrs. Bao Jiqing
"When our own children are growing up happily and healthily, some children in Islamabad, in the same city as we stay, under the same sky, they either lost their parents in an earthquake or other natural disasters or suffer from disability, such as children from Umeed-e-Noor and SOS children's village who need help."
The message was not lost on the audience.
Madam Bao had successfully persuaded people, mostly Pakistani ladies, to contribute stuff for auction, and they came forth generously with things ranging from a cricket bat signed by big names of the cricketing world, to carpets, paintings and some jewelry. Madam Bao herself contributed paintings of eminent Bengali artists that fetched a good price at the auction, as did two paintings made by a Chinese school child. Employees of the Chinese companies in Pakistan took the lead in bidding for goods being auctioned, and a large sum of Rs. 1.7 million was raised, which was donated to the Umeed-e-Noor Foundation for the mentally and physically challenged children. The other beneficiary was the SOS Village for orphans, another effective philantrophic organization to which a Chinese company donated fifteen solar systems as they were suffering from electricity shortages.
When the auction was over, Ambassador Sun Weidong arrived to distribute certificates to those who had donated items for the auction. Lunch was served outside on the patio and then the guests dispersed. Mrs Bao Jiqing has set a new tradition for the diplomatic corps in Islamabad, reaching out to help the underprivileged and mobilizing the Pakistani elite to become an ally in this crusade.
You may also like: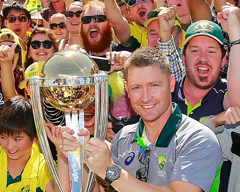 Australia Pulverizes New Zealand to Bag World Cup 2015 Trophy
(March 30, 2015)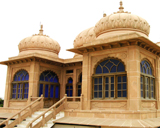 The Undying Grandeur of the Mohatta Palace Museum
(March 29, 2015)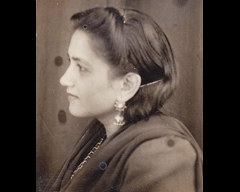 Ada Jafarey: A Tribute
(March 27, 2015)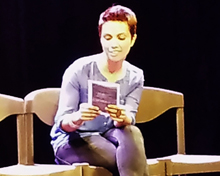 Me, My Mom & Sharmila: Fawzia Mirza and the Brown Woman
(March 26, 2015)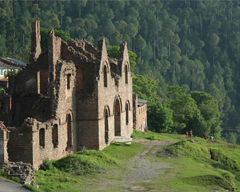 Silk Road: The Picturesque Mansehra and Abbottabad-VI
(March 25, 2015)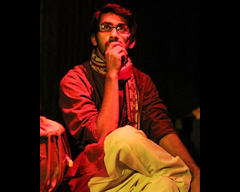 Azeem Hamid and the Independent Theatre Company
(March 25, 2015)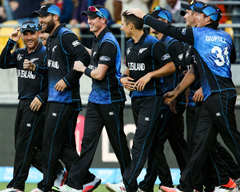 New Zealand to Choke South Africa and India to Overpower Australia?
(March 24, 2015)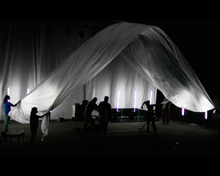 NAPA International Theatre Festival 2015: 'Among Fog'
(March 20, 2015)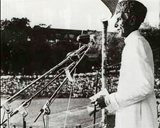 Pakistan Resolution Revisited
(March 20, 2015)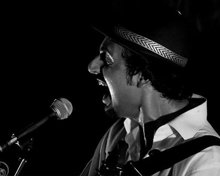 Faizan Tirmizi - The Ideology of an Aspiring Musician
(March 12, 2015)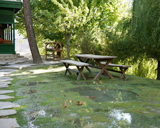 Hunza Valley: A Fine Balance between Tradition and Modernity
(March 10, 2015)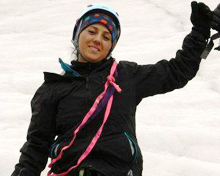 Samina, we are proud of you!
(March 06, 2015)