Takht-i-Bahi, an Icon of the Ancient Buddhist Civilization
Written by: Hidayat Khan
Posted on: March 30, 2017 |

Comments | 中文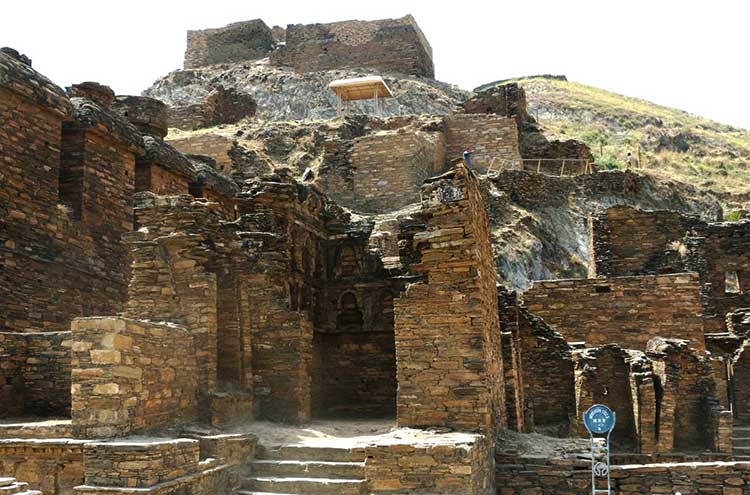 Takht-i-Bahi monastery
Takht-i-Bahi, the most prolific religious and ceremonial complex of the Gandhara Civilization, is rightly known as the jewel of Pakistan's cultural heritage. While numerous rock carvings and petroglyphs along the ancient Silk Road testify to the fascinating history of Gandharan civilization, Takht-i-Bahi remains in a league of its own. This glorious structure evokes a soulful experience that takes one back to the times when hundreds of Buddhists would gather to offer their religious services in the most serene and peaceful environment.
A visit to Takht-i-Bahi ('Throne of Origins') offers a chance to explore the history of the Gandhara Civilization, back when this region was highly civilized, tolerant and peaceful. Situated some 15 kilometers from Mardan in Khyber Pakhtunkhwa, Takht-i-Bahi is also referred to as the Monastery of Kanishka, the great Kushan King, who ruled Gandhara in the 2nd century CE and was famous for his military, political and spiritual achievements.
The ancient Gandhara Civilization stretched from Jalalabad in Afghanistan to Hund near Swabi (which is believed to have been its last capital) from the middle of the 1st millennium BCE to the beginning of the 2nd millennium CE. Gandhara consisted of various dynasties that were spread across the same region, linked together by their adoption of Buddhism as a religion and the Indo-Greek artistic tradition as their cultural identity. The extent of Gandhara included Taxila, Peshawar, Mardan, Swat, Dir, Malakand, Buner District and Bajaur Agency, all of which are part of modern-day Pakistan.
Sifting through local accounts
Despite having spent their lives in the midst of one of the world's richest archaeological treasures, the locals seem to have very little knowledge regarding its history. Upon being interviewed, most of them gave conflicting accounts. Some believed that Takht-i-Bahi ruins were left behind when the British Empire left India, whereas others thought that it was constructed by Hindus, who left the area after the creation of Pakistan.
There are two traditions regarding the meaning of 'Takht-i-Bahi'. One holds that in Sanskrit, 'takht' means 'well', and 'bahi' means 'on a high surface'. Hence, the term means 'well on a high surface'. Conversely, some locals translate 'Takht-i-Bahi' to 'spring upon a rocky ridge'.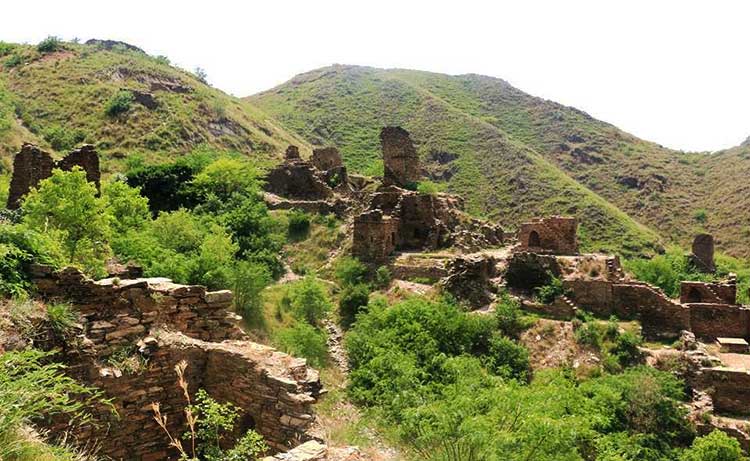 Walking though history
The Takht-i-Bahi monastery is believed to date back to the 2nd or 3rd century CE, during the reign of Parthian King Gondophares. It was first excavated in 1836, and numerous items were recovered, including coins from different periods, as well as 270 statues made of clay, stucco and terracotta. Most of the statues are now on display at the Peshawar Museum, which contains the largest collection of relics of the ancient Buddhist civilizations. Some of the most valuable pieces of Gandhara sculpture, now found in European museums, were originally recovered from Takht-i-Bahi.
The monastery stands about 500 feet above the ground on the edge of a mountain. This elevation has enabled it to remain in a relatively good condition. Upon climbing, one finds a well-fortified small town, with courts and small chapels surrounding each stupa. When first excavated, each of the chapels had Buddha statues, which were removed and placed in museums. Visitors also find an assembly hall, low-level chambers, kitchens, underground water channels and prayer areas.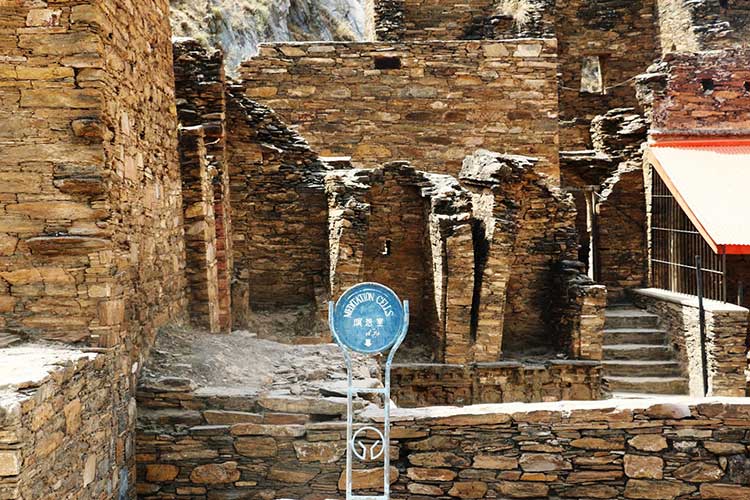 Underground meditation cells
Another interesting feature is the underground meditation cells, which are now closed for the public and only accessible to Buddhist visitors for the purpose of worship. The structure is a classic example of the fine design and architecture that is characteristic of Gandhara art. The top of the hill boasts superb views of the surrounding villages and natural scenery around the ruins.
One can get a glimpse into the history of the Gandhara Civilization at many archeological sites spread over Taxila, Swat, and other parts of present-day Khyber Pakhtunkhwa. However, what distinguishes Takht-i-Bahi from these sites is its architectural diversity and its serene mountain setting. The most prominent feature is the unique design and arrangement of the small shrines that surround the main stupa. The beauty and splendor of this remarkable structure is unparalleled among Buddhist historical sites.
Gearing up for preservation
Although declared as a UNESCO World Heritage Site in 1980, tourist activity in this archaeological marvel has taken a serious hit during the last decade, as the number of international tourists has dwindled due to militancy and instability in the province. The government has also stopped providing NOCs to foreigners for entering Khyber Pakhtunkhwa. Usman Mardanvi, a senior archaeologist from Mardan, emphasizes the need to take ownership of our heritage, educate the locals, and bring tourism back, as it is an important source of earning for local transporters, shopkeepers and restaurant owners.
A four-member cultural delegation of Shanxi province of China including Wang Zianxin, Zhao Congcang, Tao LI and Zhang Micheal visited Peshawar on February 15, 2017 and signed a memorandum of understanding with Dr. Abdul Samad, director KP Archaeology and Museums, to establish four new museums in the province and collaborate for the preservation and promotion of archaeological sites, including Takht-i-Bahi.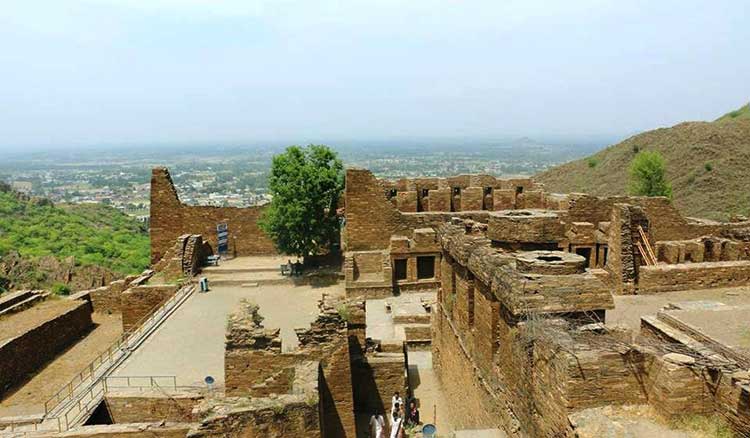 The Gandhara Civilization was not only a centre of Buddhism, but also the hub of the world-famous Gandhara art and culture. It was in this region that Buddhism emerged and eventually spread towards the Far East, in countries such as Japan and Korea. The artistic traditions of this lost civilization were rediscovered during British colonial rule in the Subcontinent, and were subsequently brought to light in the 19th and 20th centuries CE. Today, Gandhara sculptures occupy prominent positions in the museums of Pakistan, France, Germany, UK, USA, China, India and Afghanistan. Buddhism has left a monumental legacy of art, architecture and philosophy, whose impact is evident in various parts of Pakistan even today.
All images have been provided by the author.
You may also like: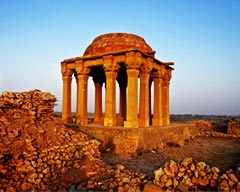 Tales from Thatta: Makli Necropolis
(January 15, 2018)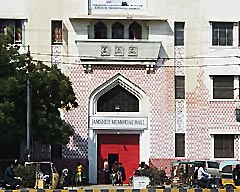 Jamshed Memorial Hall (Karachi Theosophical Society Hall)
(December 14, 2017)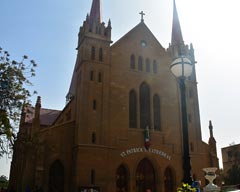 The Architectural Wonder of St. Patrick's Cathedral
(November 29, 2017)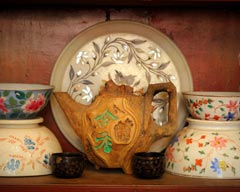 The Treasure of Faqir Khana
(October 23, 2017)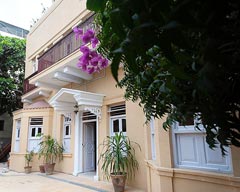 TDF Ghar - Reminiscing Karachi's Cultural History
(October 04, 2017)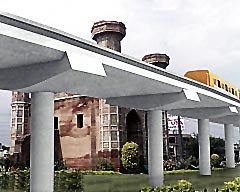 Heritage Based Urbanism: A Development Model for Lahore?
(September 13, 2017)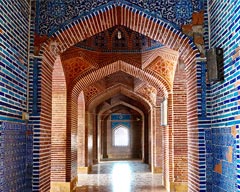 Tales from Thatta: Shah Jahan Mosque
(September 12, 2017)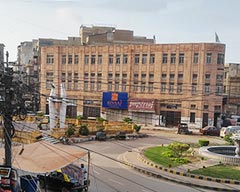 The Pakistan Chowk Initiative
(August 28, 2017)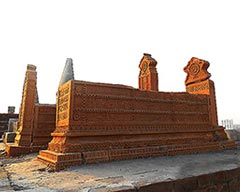 Lost Narratives: 'Sateen Jo Aastan'
(August 24, 2017)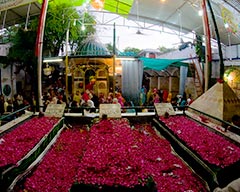 The Shrine of Bibi Pak Daman
(July 20, 2017)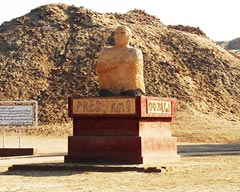 Mohenjo Daro: An Ancient Gem of the Indus Valley Civilization
(June 12, 2017)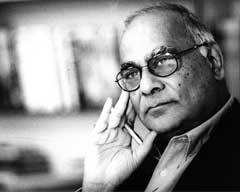 Remembering Habib Fida Ali
(January 09, 2017)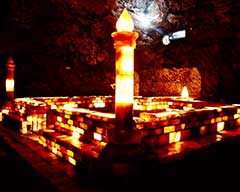 The Salts of Time: Inside the Khewra Mine
(January 06, 2017)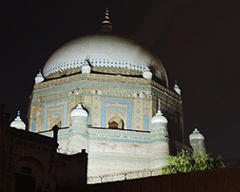 Pulsating Markers of Our Past: Sufi Shrines in South Punjab and Sindh
(December 11, 2016)