Travel around China with Folk Songs
Written by: People's Daily
Posted on: August 24, 2017 |

Comments | 中文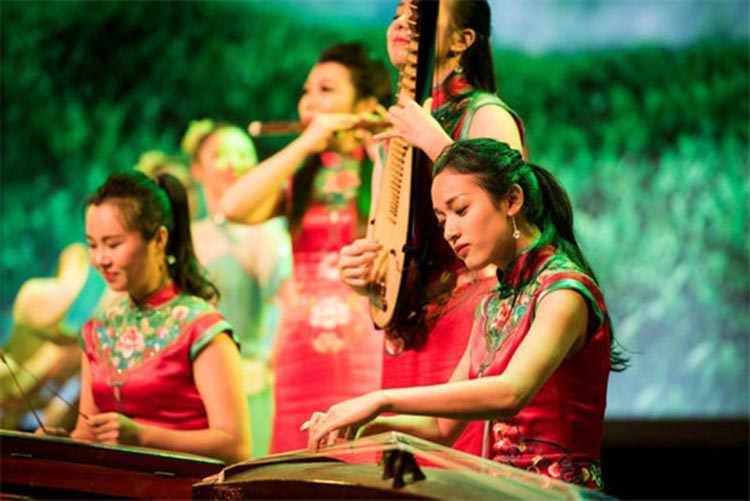 Chinese artists perform traditional Chinese folk music at the opening ceremony of 2016 China and Qatar Cultural Year in Doha. (source: Culturalink.gov.cn)
Folk songs are an encyclopedia of societies and peoples, accompanied by musical notes. Across the vast land of China, folk songs record the memories of ethnic groups, and pass from generation to generation for thousands of years. Travelling around China to find folk songs would result in a trip full of beautiful melodies, colorful folk ways of life, and amazing landscapes that different people love and cherish.
Folk Songs through the Ages
Speaking of folk songs, Yang Yousheng, a 63-year-old, still remembers when mountain villagers gathered to sing and dance for festival celebrations in his youth. For Yang, a member of Buyi ethnic group from Southwest Miao and Buyi Autonomous Prefecture, Guizhou Province of China, folk songs are an important part of his childhood memories.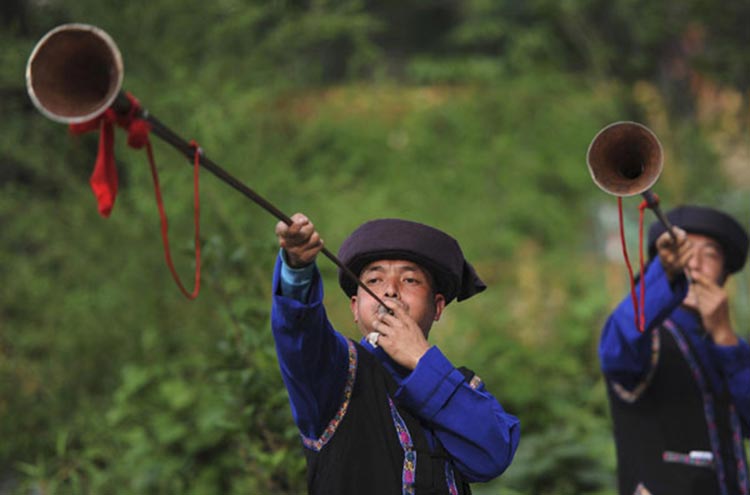 Men from the Buyi ethnic group play the suona, a Chinese oboe, during a performance as they greet visitors at Pianpo Village in Kai county, Guizhou province, 2012 (source: China Daily)
Buyi people make up 70% of the population in the Prefecture. In the Daluo village, Yanjia Township of Ce Heng County, where Yang Yousheng spent his childhood, singing folk songs and dancing were an "everyday" act for them. The bold and unconstrained songs sung during feasts, the solemn ancient tones, the sweet romantic whistles, and various passionate songs make up his memories of Ce Heng County.
China is a vast land with various landforms and colorful folk customs. For thousands of years, people sung while they were at work - herding animals in pastures, fishing, mowing, and farming. In the mountains, grasslands, and fields and along rivers and lakes, the folk songs were passed on. All have stood the test of time and are a treasured part of Chinese culture.
Singing Folk Songs Outside of China
Despite the simplicity of the countryside, folk songs do find their way abroad and show off Chinese culture overseas. Yang Yuhai, born in Lijiang, Yunnan Province, was good at local Naxi folk songs from a very young age and hasn't stopped singing after she moved to America in the 1990s. Her performances, costumes and decorations are well received by friends and audiences, who are always touched and ask for the meanings of the lyrics.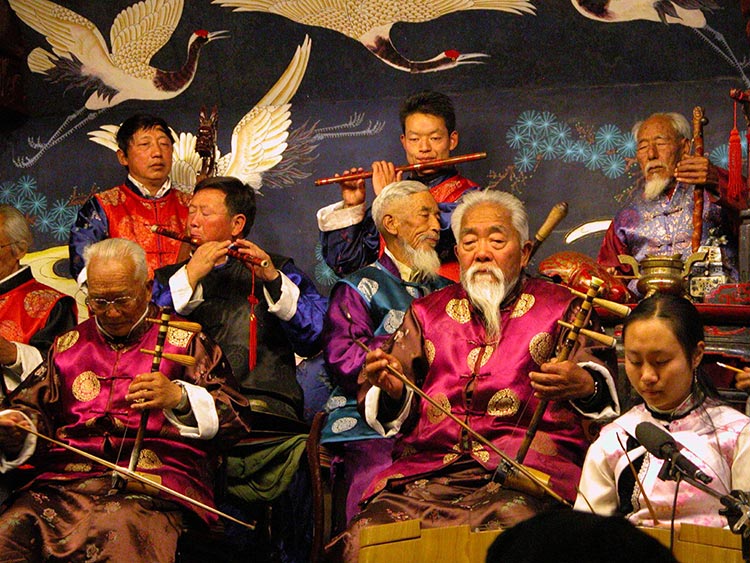 Traditional Chinese music played by aging Naxi musicians in Lijiang, Yunnan province (source: Peter Morgan)
Due to the rapid changes of society, local singers have been facing some challenges in preservation of the inheritance of folk songs. Some of the best singers have successfully incorporated folk songs in their overseas performance tours. Recently, measures have been taken by local cultural authorities to encourage the preservation and development of folk songs, such as folk song lessons that have been introduced in schools, with representative songs in the textbooks of music.
The Folk Song Festival has become an important platform for promoting folk arts as well as local tourism. In 2016, the festival was held in Guangxi Province. Singers from Guangxi, Hubei, Shanxi and Guizhou performed and the festival served as a dynamic exchange platform for singers from different areas, who learnt about preservation and development of folk songs.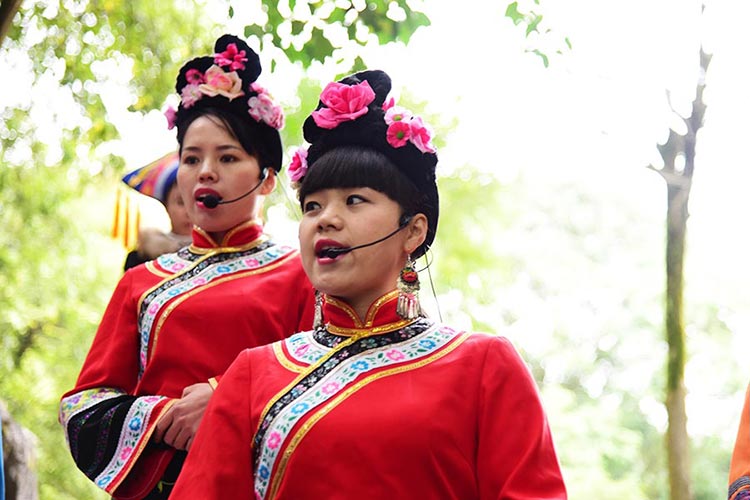 Women dressed in traditional Zhuang constumes sing folk songs to welcome guests in Liuhezhai, Guangxi (source: China Daily)
Hakka Songs from Meizhou, Guangdong Province
Meizhou Hakka Songs are preserved by Hakka people living in Meizhou City, Guangdong Province. With a unique dialect, poetic lyrics and beautiful melodies, Hakka people have more than ten thousand songs about their daily lives. But of all the songs, romantic songs have the highest literary value. Meizhou Hakka Songs were first recognized as one of the masterpieces of national intangible cultural heritage in 2006.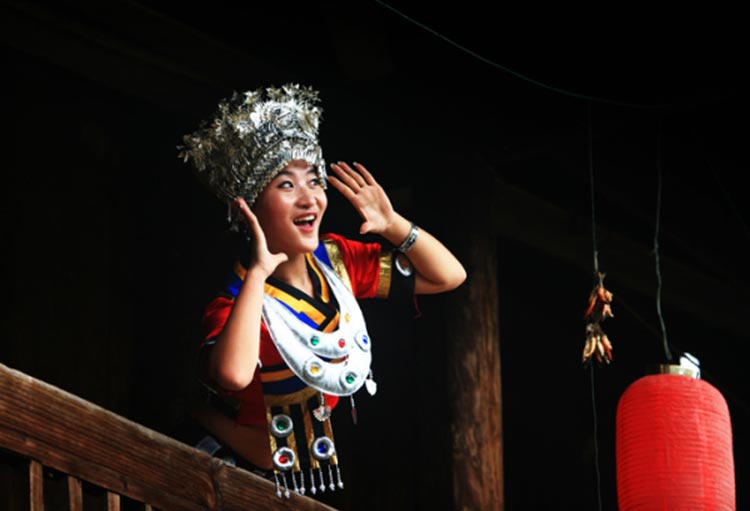 A Hakka woman singing at Mid-Autumn Hakka Festival (source: The Sangha Kommune)
Liu Sanjie Songs from Guangxi Zhuang Autonomous Region
Liu Sanjie (the third daughter from Liu family) is praised as a "Goddess" of Guangxi folk songs, and a great master of Zhuang Folk Songs. Her ballads can be classified into seven categories, namely Life Songs, Production Songs, Love Songs, Ritual Songs, Riddle Songs, Story Songs and Ancient Songs. Well-preserved and inherited with relatively complete contents, Liu Sanjie Songs are extensively spread out, and hence have a profound influence domestically and internationally. Liu Sanjie Songs were first recognized as one of the masterpieces of national intangible cultural heritages in 2006.
Mudong Songs from Chongqing Municipality
Mudong Songs are ancient folk songs, sung by people living in Mudong Town and its neighboring areas in the Banan District of Chongqing Municipality. The songs originated from Bayu Singing and Dancing in ancient times. Of these, the Bamboo Lyrics spread in Chongqing and Sichuan area during the Tang Dynasty (618-907 A.D.) and led to the development of ancient Mudong Songs. According to statistics, there are over one thousand Mudong Songs, with beautiful lyrics and delicate melodies – all highly valued. The Mudong Songs were first recognized as one of the masterpieces of national intangible cultural heritages in 2006.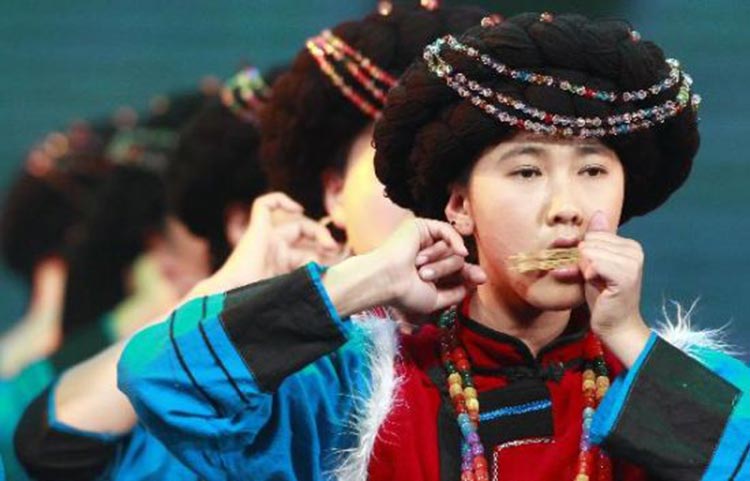 People of Pumi ethnic group from southwest China's Yunnan Province play folk music instruments during a performance in Beijing, China (source: Sina English)
Huayao Songs from Hunan
Huayao Wuwa Songs are sung mainly in the Longhui Area, Shaoyang County of Hunan Province. Identified by their high-pitched tones, most of the songs are about the origins of Yao ethnic group, and their migration, hunting, land, costumes, marriage, funeral rituals, worships and widows. In 2008, Huayao Wuwa Songs were recognized as one of the two groups of masterpieces of national intangible cultural heritages.
Jiujiang Songs from Jiangxi
Spread in towns of Chengmen, Mahuiling, Huanglaomen, Shizi, Chengzi and Jiangxi Province, the Jiujiang Folk Songs are romantic and passionate, with varied tunes depending on singer's personal feelings. The Jiujiang Songs are considered one of the three groups of masterpieces of national intangible cultural heritages.
Xiling Songs from Sichuan
Since ancient times, Xiling has been inhabited by groups of Han, Tibet and Qiang. As a result, the Xiling Folk Songs contain elements of various ethnic groups and can be classified into labor songs, love songs, celebration songs and worship songs. They are mostly sung by one singer; however, duet and chorus can be adopted as well. Xiling Songs were recognized as one of the four groups of masterpieces of national intangible cultural heritages in 2014.
Chinese Folk Music Performed in U.S. University (source: New China TV)
Translated by Wu Jinyin
You may also like: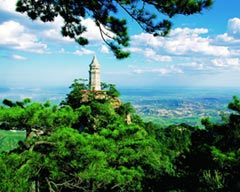 Panshan Mountain of Ji County
(January 11, 2018)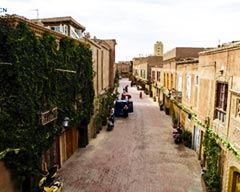 Stories from the Old Town of Kashgar
(January 04, 2018)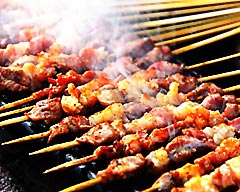 International Cuisine in Urumqi
(December 27, 2017)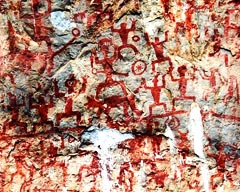 Zuojiang Huashan Rock Paintings, Guangxi
(December 19, 2017)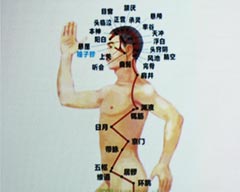 Seminar on Chinese Outlook on Life and Contemporary Value of Chinese Medicine
(December 15, 2017)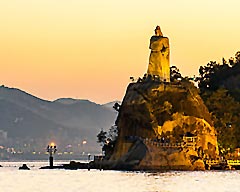 Gulangyu Island: The Island of Music
(December 13, 2017)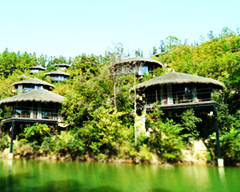 Mogan Mountain Farm Villas
(December 06, 2017)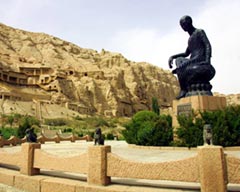 Kuqa: The Old Town on the Silk Road
(November 29, 2017)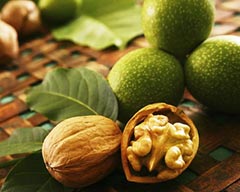 The Walnut Trees of Xinjiang
(November 23, 2017)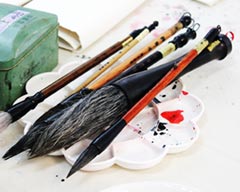 Chinese Ink-Wash Painting at China Cultural Centre, PNCA
(November 23, 2017)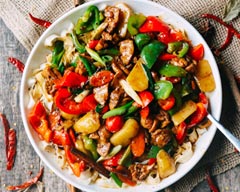 Famous Xinjiang Delicacy: Big-Plate Chicken
(November 16, 2017)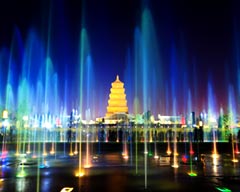 Shaanxi: New Glories on the Silk Road
(November 08, 2017)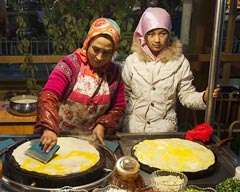 The Bustling Moyu Night Market
(November 01, 2017)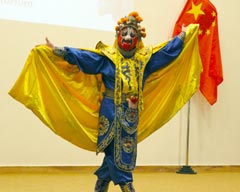 South-Central University for Nationalities Art Troupe performs in NUML, Islamabad
(October 25, 2017)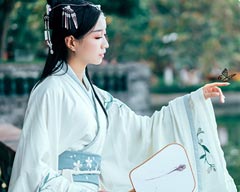 The Traditional Chinese Dress: Gowns
(October 24, 2017)