Xie Jin: The Film Master of Contemporary China
Written by: Su Guang
Posted on: October 29, 2015 |

Comments | 中文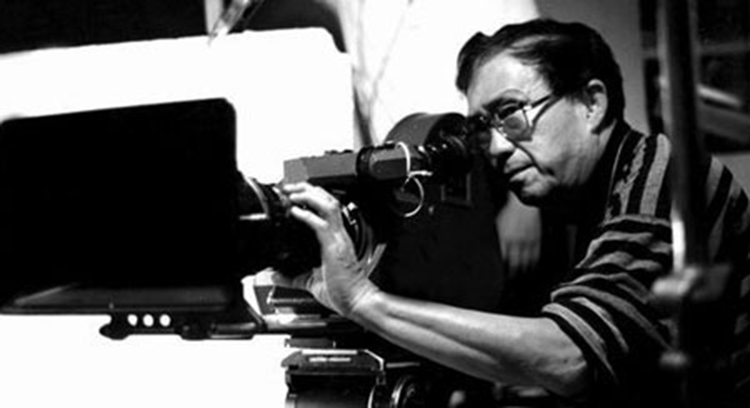 Film director Xie Jin in action
Xie Jin is a great film director in contemporary Chinese film history, who has been reputed as "the most prestigious Chinese film director in the international film arena" by overseas film critics. During his sixty years of filmmaking, he has produced 36 widely known films, including Red Detachment of Women, Stage Sisters, Legend of Tianyun Mountain Hibiscus Town and other classic films. In October 2008, he died of illness at the age of 85.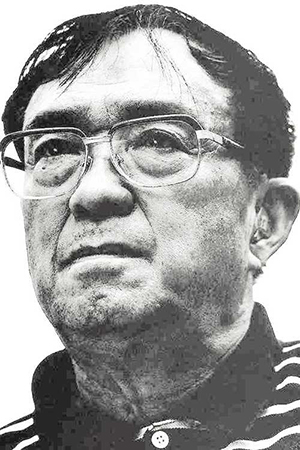 Xie Jin is a true master in the history of Chinese film. He served as jury chairman of the Chinese Gold Rooster Award thrice, and also served as a judge for the Venice and Tokyo International Film Festivals.
In the 30 years from the '50s to the '80s, Xie Jin's films represented Chinese cinema at its finest. Indeed, almost all films directed by Xie Jin became classics in the history of Chinese film, influencing audiences across several generations.
During his life, Xie Jin irrevocably committed to drama and film art. Born in 1923 in Shaoxing, Zhejiang Province, he played drama during his school years and studied with Cao Yu, Hong Shen, Jiao Juyin and other famous dramatists. In 1948, Xie Jin went to Shanghai and became assistant director for the Datong Film Company. Following that, he directed 36 widely known films in sixty years. Some of the best films he directed include Women Basketball Player No. 5 in the '50s, Red Detachment of Women, Stage Sisters and Big Li, Old Li and Little Li in the '60s, Legend of Tianyun Mountain in the '70s, as well as The Herdsman, Wreaths at Foot of Mountain and Hibiscus Town in '80s, making him the most influential director among third-generation Chinese film directors.
Six films directed by Xie Jin received the prestigious Hundred Flowers Award through a direct vote from film watchers, which is incomparable even today.
In 1957, he wrote the play and directed the first colored feature film on sports in China, Women's Basketball Player No. 5, which made him famous overnight. It received a silver medal at the sixth World Festival of Youth and Students held in Moscow, Russia, followed by many awards in the years to come. Over the past thirty years, he successively directed Red Detachment of Women, Stage Sisters, Cradle, Legend of Tianyun Mountain, The Herdsman, Wreaths at Foot of Mountain and so on, receiving many awards including the China Hundred Flowers Award, Gold Rooster Award, as well as other awards at the London International Festival, Spanish Film Festival and Hong Kong Film Festival.
In 1986, Xie Jin directed the film Hibiscus Town which was based on a prize-winning novel of the same name, and which won the First Maodun Literature Award. This novel, created by Gu Hua, a writer of Hunan, depicted the ups and downs faced by common people after the founding of the PRC. Despite the controversies aroused by this film, Xie Jin persisted and finished the ground-breaking project, which became his milestone work. This film also made the already popular Liu Xiaoqing even more successful. Jiang Wen, a newly graduated young drama player, became famous overnight and even led to the two falling in love eventually. In the following two years, Hibiscus Town received many awards in both domestic and international film festivals.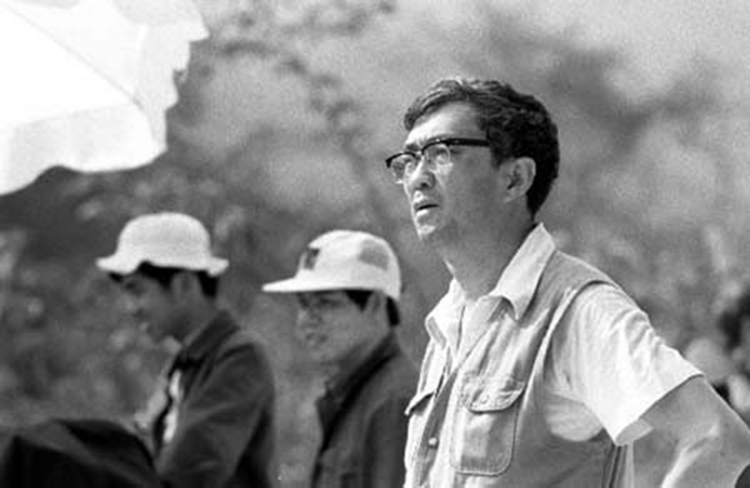 Xie as a young man
After the 1990s, Xie Jin directed many films, such as Last Aristocrats, The Bell of Purity Temple, An Old Man and His Dog, Penitentiary Angel, Woman Soccer Player No. 9 and other works. In 1997, the film Opium War, which celebrated the inclusion of Hong Kong into the motherland, started a trend of exploration for capital-intensive and blockbuster movie production in China. Early in 2006, he took up as the general director for song and dance drama, Last Night of Madam Chin. Led by Xie Jin, Liu Xiaoqing and other performers went abroad and gave performances in Singapore. Before his death, he joined a public service short film, One 2008th, and directed his posthumous work, China Stands up as a Tree.
The awards Xie Jin received are too many to be mentioned. But the following three awards are little known: the National Advanced Sports Worker, Bosom Friend of Shanghai Women's Federation, and the National May 1 Labor Medal. He often talked about the three awards with relish. "I have directed many films on Chinese women, such as Women Basketball Player No. 5, Stage Sisters, Red Detachment of Women, Qiu Jin-A Revolutionary and Hibisucs Town, so the women's Federation decided to grant me an award, that was Bosom Friend of Shanghai Women's Feredation". As for the National May 1 Labor Medal, I am the only one receiving it among the artists". However, he feels most fulfilled when his films are loved by the audience. "I often meet film watchers expressing their love for my films, which I consider more important than any medal or award", said Xie Jin.
In his later years, Xie Jin did not like being called "Senior Xie". He said that the youngster is like the lark with its morning song, while the elder is like a nightingale with its nocturne. He also said that an old saying goes that an old person in a home is a treasure for the family. Elders are not supposed to presume on seniority. Instead, they should befriend young people. Elders need to embrace life with a young and positive attitude, instead of giving in to their old age.
Main Works by Xie Jin:
1957: Women Basketball Player No. 5 (which brought him his renown)
1962: Red Detachment of Women, Big Li, Old Li and Little Li
1965: Stage Sisters
1979: Cradle
1980: Legend of Tianyun Mountain
1982: The Herdsmen
1984: Qiu Jin-A Revolutionary, Wreaths at Foot of Mountain
1986: Hibisucs Town
1989: Last Aristocrats
1992: Bell of Purity Temple
1993: An Old Man and His Dog
1996: Penitentiary Angel
1997: The Opium War
You may also like: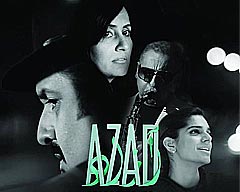 Film Review: 'Azad'
(February 14, 2018)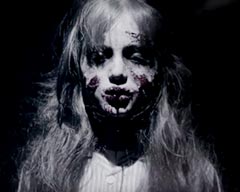 Film Review: Pari
(February 09, 2018)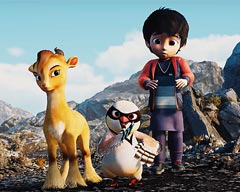 Film Review: Allahyar and the Legend of Markhor
(February 07, 2018)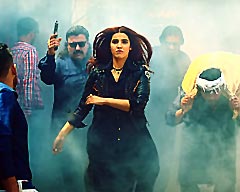 Film Review: Parchi
(January 08, 2018)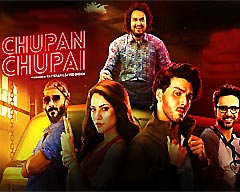 Film Review: Chupan Chupai - A Comedy of Literal Errors
(January 03, 2018)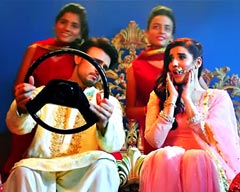 Parchi: Redefining Music Videos
(January 01, 2018)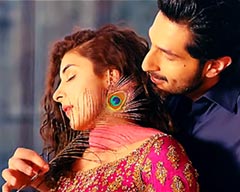 Film Review: Rangreza
(December 26, 2017)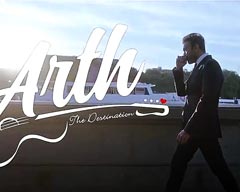 Film Review: Arth - The Destination
(December 22, 2017)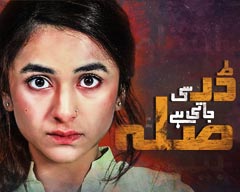 Drama Review: Dar Si Jati Hai Sila
(November 20, 2017)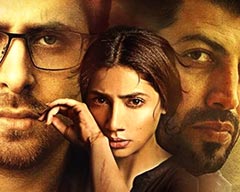 Film Review Verna: hell hath no fury as a woman scorned
(November 19, 2017)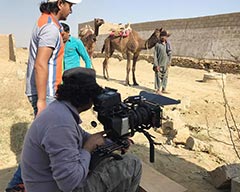 Farhan Alam: Director of 'Saawan', Pakistan's Nomination for the Oscars
(September 28, 2017)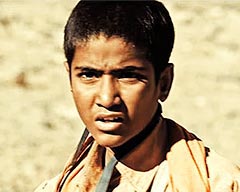 Film Review: Saawan
(September 19, 2017)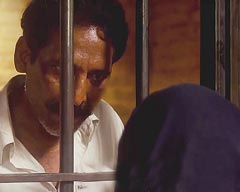 Film Review: My Pure Land
(September 18, 2017)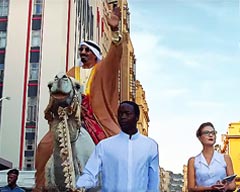 Film Review: Na Maloom Afraad 2 - Forgettable, If Not a Complete Failure
(September 05, 2017)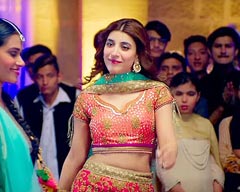 Film Review: Punjab Nahi Jaungi
(September 03, 2017)