Xinjiang in the Eyes of College Students
Written by: Su Xin
Posted on: November 24, 2016 |

Comments | 中文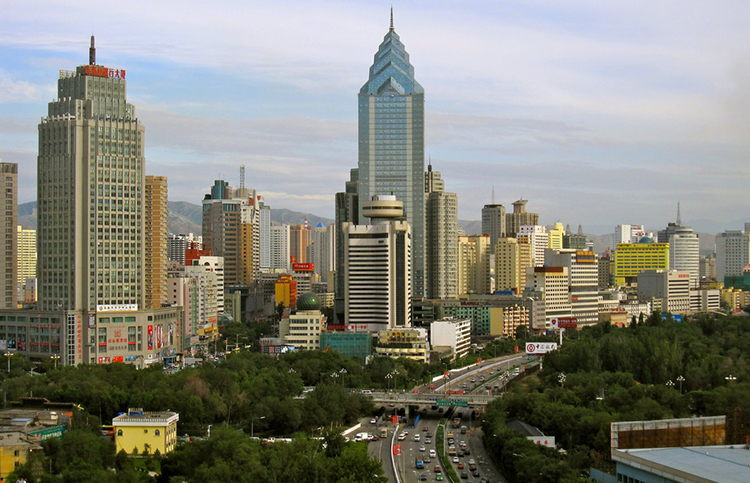 Present-day Urumqi in Xinjiang
Summer has come to an end. However, for Miladili and his friends – four college students of Xinjiang who study in universities of Inland China – what they started in the summer will continue as they will keep on introducing Xinjiang through online social networks.
Initiated in the summer by Miladili, Nuermila, Mayira and Pahardin whose hometown is Hotan, the Weibo topic 'Hotan Is Not Mysterious At All' got more than 200,000 hits in just a few days. College students in and outside Xinjiang were attracted to it and engaged in the topic 'Let's Talk about Xinjiang', which was as hot as it was in the hottest days of summer.
The ever-changing pictures kept on updating people's impressions on Xinjiang. Many people who know little about the region were surprised with the pictures and they left messages on social online networks: "It turns out that Xinjiang is like this!" "Xinjiang is so beautiful!" Some people even showed their eagerness to visit Xinjiang and check for sure.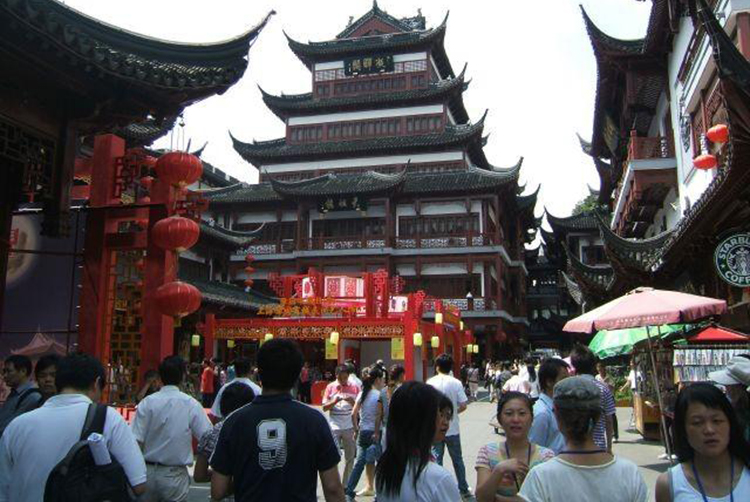 Hotan Prefecture of South Xinjiang
On September 2, Youlin interviewed Miladili, who revealed more on the Weibo topic.
Be Your Eyes for Xinjiang
Mayira, a Xinjiang girl majoring in journalism at Minzu University of China, Beijing, feels helpless when asked the following questions about her hometown, "Do you go to school by camels?" "People live in yurts, don't they?" "What you see around you is nothing but the desert, isn't it?" These questions shocked her, that people outside Xinjiang know so little about it.
After Mayira shared her feelings with Nuermira, Miladili and Parhatin who were studying at colleges outside Xinjiang, they realized that people keep a stereotype that Xinjiang is still underdeveloped because they haven't seen its rapid development and the tremendous changes in recent years.
Having found the crux of the problem, they soon decided to present the real Xinjiang to the outside world. Mayira suggested, "As the online social networks are so open and interactive, why don't we use them to tell our friends outside Xinjiang about our hometown?" Her suggestion resonated with the others and they set about launching online talks on Xinjiang.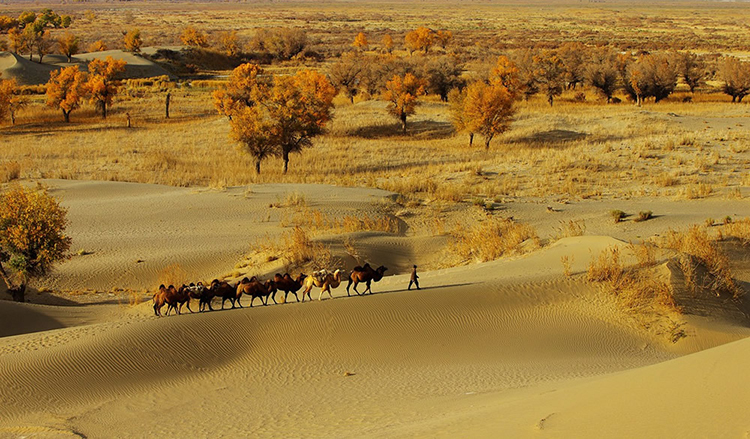 Taklamakan Desert in Xinjiang
As they are all from Hotan Prefecture of South Xinjiang, they decided to introduce it first. To many people, Hotan remains mysterious and strange except that it abounds with jade. In early July, the four friends went back home for the summer vacation from their campus thousands of miles away. They started to photograph and write about what they saw in their hometown with cameras and pens. A Weibo Topic "Hotan Is Not Mysterious at All" soon appeared online. Like status cautioners, they reported their hometown sightseeing every day by posting photographs and text on social media sites such as WeChat groups, Moments, Official Accounts and Weibo.
"Xinjiang is quite distant from other provinces of China, and travel fees are surely expensive for those who do not live here, it is not realistic for everyone to visit Xinjiang. But we can be their 'eyes'," said Miladili studying at Jiangxi University of Technology.
"We feel obliged to present the true image of Xinjiang which our new friends have rarely or never seen," said Nuermila who majors in clinical medicine at Fudan University, Shanghai.
"Introducing the Beauty and Great Changes of our Hometown"
The fascinating mulberry-skin paper, the historic Damagou Temple, the prosperous bazaars, the night fairs with various delicious cuisines, the dazzling folk collections and the blissful modern weddings…all these scenes were recorded in the pictures and texts posted under the Weibo topic "Hotan Is Not Mysterious at All". The netizens were greatly impressed by the natural beauty of Kunlun Mountains, the historic Southern Route of ancient Silk Road, the tremendous changes of the local society and its development, so on and so forth…this topic got 200,000 hits.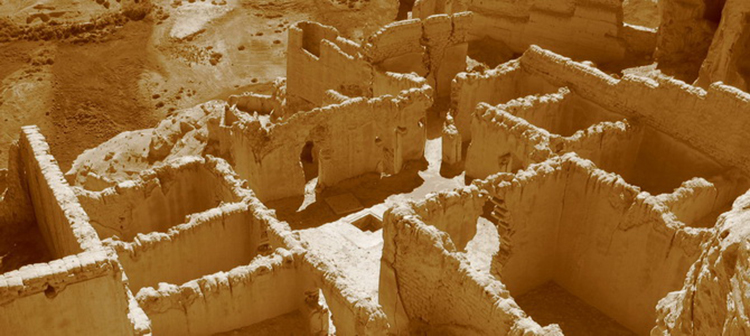 Damagou Temple in Hotan, Xinjiang
The four students were overwhelmed by people's interest in Xinjiang. They found that people not only love the local products such as red dates, walnuts, Etles silk, wooden bowls, mulberry-skin paper, but also have a unique affection for the Taklamakan Desert.
Miladili, a major participant of this initiative, seemed to have more feelings welling up. Eight years ago, he left Hotan and went to college in Hangzhou. Another door was open to him and he was soon shocked by the rapid development of the outside world. Knowing about the new changes in his hometown, he felt the urge to tell more people about them. It was through this online activity that he has given vents to his love for Xinjiang and made his idea come true.
In fact, many people have ideas similar to Miladili's. "Hotan Is Not Mysterious at All" has been a successful example. More and more college students in and outside Xinjiang have joined the talks about Xinjiang through online social networks. A major topic "The Best Chinese Netizens — 100 College Students Talking about Xinjiang" has been proposed, which includes a series of subtopics such as "Impressions of Changji", "Urumqi — the Garden at the Center of the Eurasia Continent", "The Intoxicating Beauty of Kashgar", "The Charming Aksu", "The Beautiful Tacheng" and so on. 500 college students born in the 1990s have introduced nine districts, prefectures and more than fifty counties in Xinjiang. 10 million netizens "crowded" around to read and appreciate their introduction. Netizens from Shanghai, Jiangxi and Beijing are charmed by the landscapes in Xinjiang. "Looking at the photos triggers my love for Xinjiang. I will go there someday," said some of them. Others said, "The photos introducing Xinjiang have made me completely become interested in Hotan."
"Every place in Xinjiang has its distinctive features. Each of us does not delay telling friends afar about our hometown," said Arman, a college student from Xinjiang Agricultural University.
This online introduction has attracted many tourists to Xinjiang. Xiao Hailin, Parhatin's classmate in Shanghai, was one of them. She said, "After seeing the pictures uploaded by little Pa (Parhatin), I immediately recommended Xinjiang to my family who were planning a trip."
The over-20-days trip left a deep impression on Xiao Hailin about the rapid development of Xinjiang as well as its breathtaking scenery. She said, "In Xinjiang, traditional culture and modern civilization have perfectly merged."
Miladili and his friends had to leave their hometown for school after the summer vacation and the departure set their home afar. However, their stories about Xinjiang have just begun.
You may also like: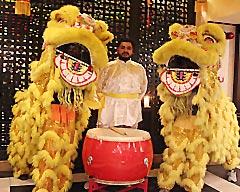 Chinese New Year Celebrated at Marriott, Islamabad
(February 20, 2018)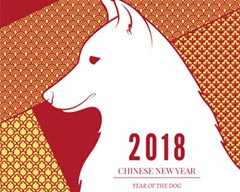 Significance of the Year of the Dog in Chinese Astrology
(February 16, 2018)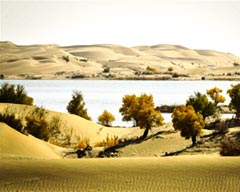 The Restoration of Taitema Lake
(February 13, 2018)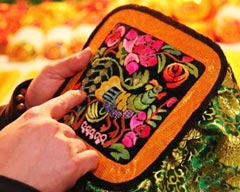 Female Embroiderers of Xinjiang
(February 08, 2018)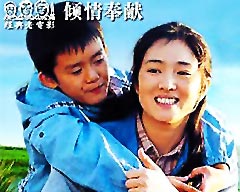 Chinese Film Month begins in Islamabad
(February 08, 2018)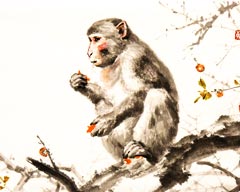 The Monkey in Chinese Culture
(January 31, 2018)
Etles Silk from Tianshan at China Fashion Week
(January 24, 2018)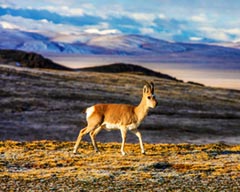 Hoh Xil: Kingdom of Wild Animals
(January 18, 2018)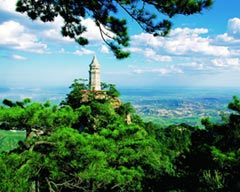 Panshan Mountain of Ji County
(January 11, 2018)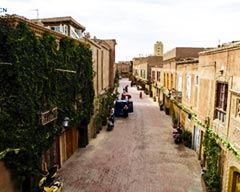 Stories from the Old Town of Kashgar
(January 04, 2018)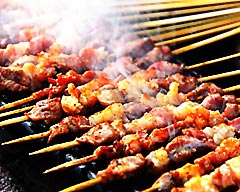 International Cuisine in Urumqi
(December 27, 2017)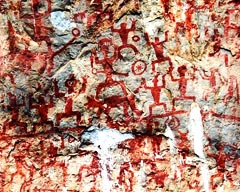 Zuojiang Huashan Rock Paintings, Guangxi
(December 19, 2017)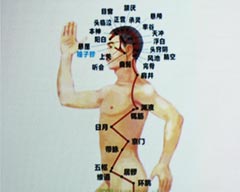 Seminar on Chinese Outlook on Life and Contemporary Value of Chinese Medicine
(December 15, 2017)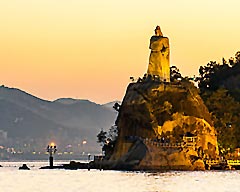 Gulangyu Island: The Island of Music
(December 13, 2017)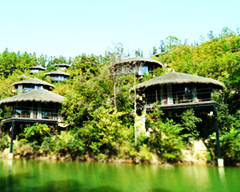 Mogan Mountain Farm Villas
(December 06, 2017)