Food Review: Yum Chinese and Thai Restaurant
Written by: Zainab Hasan
Posted on: July 14, 2017 |

Comments | 中文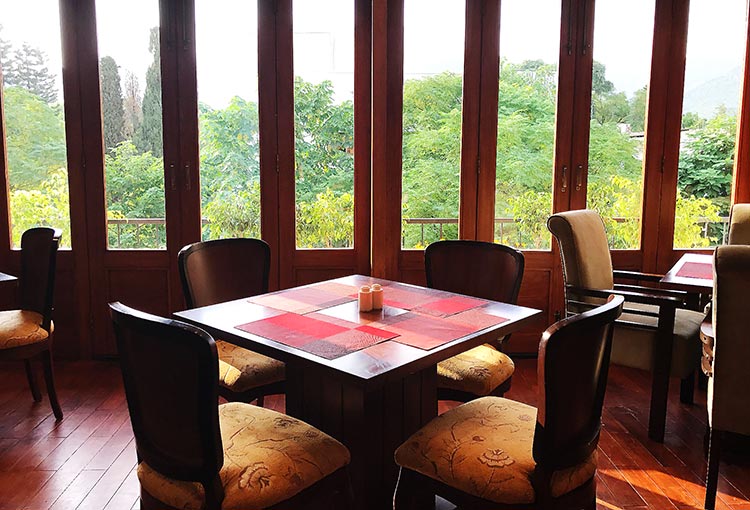 Yum Chinese and Thai Restaurant, Islamabad
With so many new restaurants opening up each week, it takes a good restaurant to survive the competitive food market and an even better one to stay at the forefront. A relatively recent addition to the numerous Chinese restaurants of Islamabad is Yum. Focusing on Chinese and Thai cuisines, Yum offers a variety of conventional and contemporary dishes, to satisfy both traditional and modern food connoisseurs.
Yum sits on the second floor of the same handsome red-brick building which houses English Tea House. The seating area is encircled by windows, which offer a panoramic view of the scenic Margalla Hills. Furniture with rich mahogany and birch wood finish, vintage chandeliers, and mellow colors come together in an interior that is simple, yet comforting. An impeccable service clinches the deal by creating a warm atmosphere perfect for celebrating any special occasion.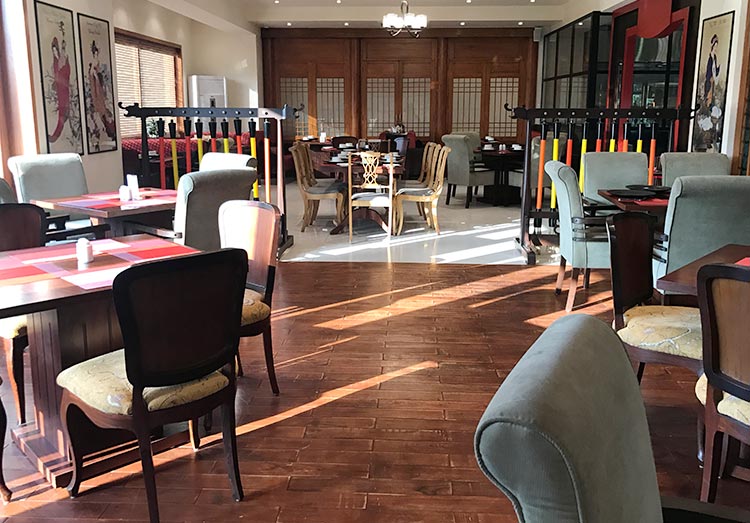 The Interior
After skimming through the menu, and placing my order, I waited for appetizers. While munching on the complimentary crispy prawn crackers and sipping the refreshing mint lemonade, I noticed the open kitchen, lit up by bright white lights, which plays an integral role in maintaining the enthusiastic energy of the restaurant.
Our meal began with a bowl of rich and thick Hot and Sour Soup. The broth was packed with flavor and served piping hot. Filled with crunchy and bright Chinese vegetables, the delicate spicy aroma was so enticing that I dove right in. In my opinion, this will remain a hot seller all year round.
Sesame Honey Chilli Chicken, our starter for the day, consisted of deep-fried crispy chicken, glazed in honey sauce. The chicken was tender with just the right pull to it. The sauce was sweet and tangy with a spicy kick from the chilli.
Kung Pao Chicken, one of our maincourses, consisted of stir-fried chicken with dried red chillies, roasted peanuts & chilli oil, all soaked in a spicy sauce. Highly flavorful and aromatic, the dried chillies left behind a tingling sensation in the mouth. Although the peanuts were lightly dressed in oil, they still managed to retain their crispiness, a decided plus.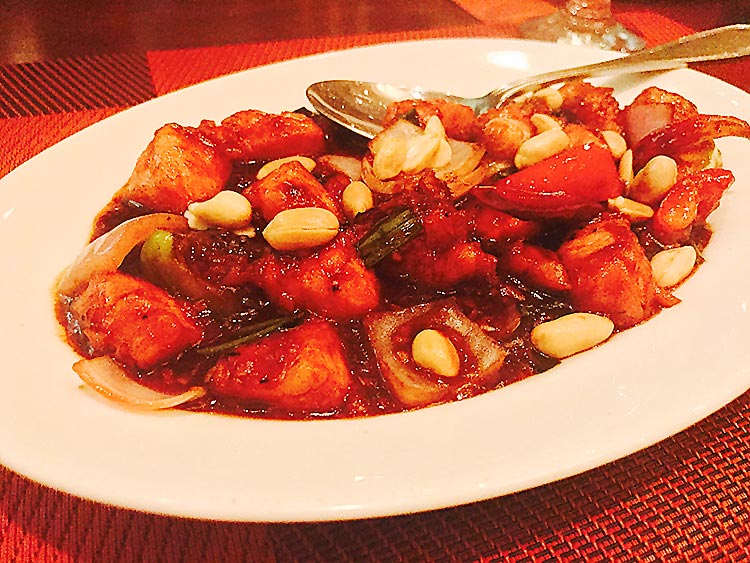 Kung Pao Chicken
The 'Sweet 'N' Sour Fish' was crispy on the edges and bulbously meaty in the middle. Generously smothered in a thick sweet and sour sauce, this dish stole the show for me. Every bite consisted of soft, delicately flavored meat with a gentle crunch to it. The pineapples in the dish, surprisingly worked as well!
Chicken Chop Suey was made from stir fried chicken giblets, bean sprouts, capsicum and onions, simmered together in a house made mild sauce. The sauce managed to add a rich, savory dimension to the meal, without overpowering the natural flavor of the ingredients. The addition of crunchy, deep fried noodles made for an interesting combination, considering the jumble of textures already present.
Yum Special Beef, which the menu claimed would be crispy fried, was in fact quite chewy. It reminded me of meat which has been fried, on low heat for long hours. While the sauce it was soaked in was also named "special," it proved to be oily and tasteless.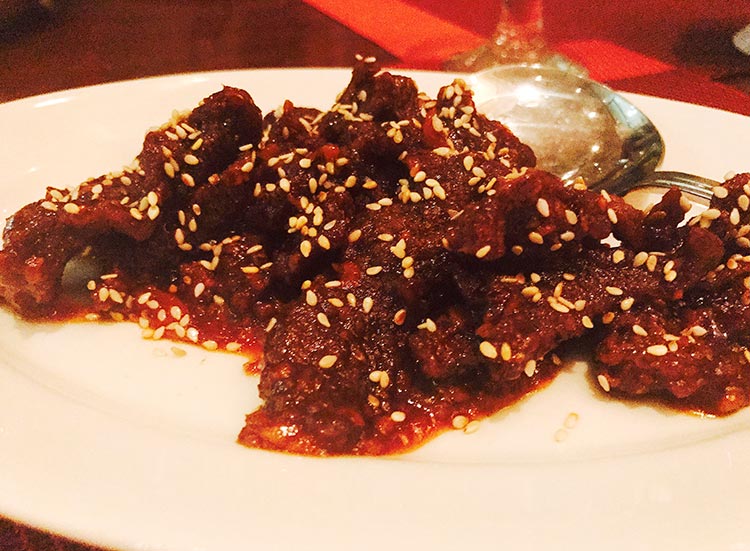 Yum's Special Beef
Szechuan Chicken is ideally supposed to have a slow, lingering burn to it due to the peppercorns. Instead, it turned out to be stir-fried chicken mixed with chopped capsicum and onion, bathed in a sauce that had no kick whatsoever.
The menu at Yum offers various Thai specialties as well such as: Gai Phad Med Ma Muang (stir-fried chicken with cashew nuts, onions & black mushrooms), Geang Keaw Wan Gai (chicken braised in coconut milk with eggplant and sweet basil leaves) and Yum Nuea (fillet of Beef with onion, chillies and mint, served in Thai Chilli Dressing). These items, however, do not stand out in terms of taste, and could most definitely be worked upon.
The restaurant opens at 7pm each day, for dinner only. If you're planning to visit on a weekend, be prepared for a long wait before getting a table. It is recommended that you visit on a weekday, when the rush is not as crazy. The prices are a tad high but large helpings make up for it. Guests have the option of dining on the roof top, underneath the starry night sky of Islamabad.
In conclusion, the quality of food is good but requires several tweaks here and there, before Yum makes it onto the wonderful road of consistent success.
You may also like: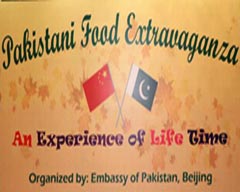 Pakistan Food Extravaganza in Beijing
(January 30, 2018)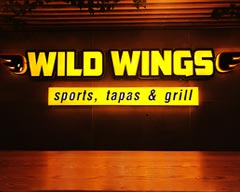 Food Review: Wild Wings, Islamabad
(January 26, 2018)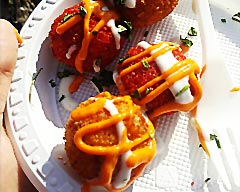 Karachi Eat 2018: The Good & the Bad
(January 16, 2018)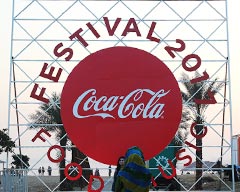 Coke Festival 2017 comes to Islamabad
(December 11, 2017)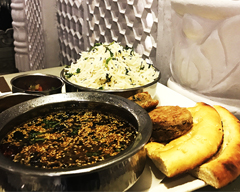 Food Review: Rahdaari
(December 07, 2017)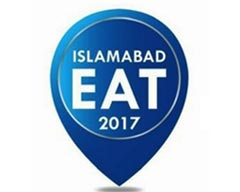 Islamabad Eat 2017: Don't Speak, Just Eat
(November 14, 2017)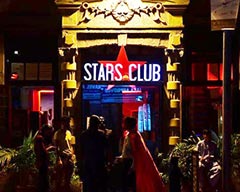 Stars Club: Karachi welcomes its first film-themed café
(November 06, 2017)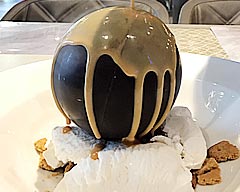 Food Review: Browns, Islamabad
(October 19, 2017)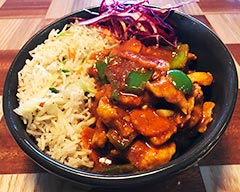 Wok Fusion Café
(October 09, 2017)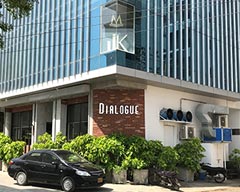 Food Review: Dialogue Restaurant, Karachi
(September 29, 2017)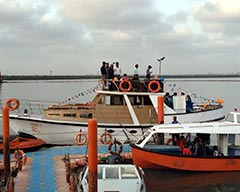 Savor Boating and Restaurant: A Unique Experience
(September 08, 2017)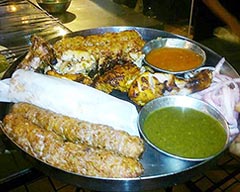 Boat Basin Food Street, Karachi
(August 25, 2017)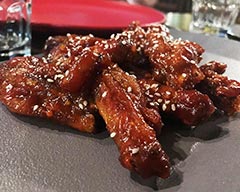 Food Review: #EAT, Islamabad
(August 11, 2017)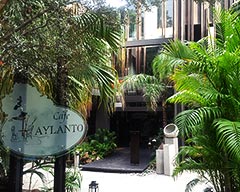 Food Review: Café Aylanto, Islamabad
(August 04, 2017)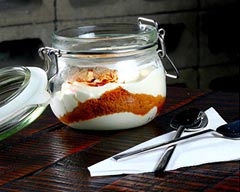 Food Review: Soi Asian Bistro, Karachi
(July 28, 2017)