Film Review: 'Jawani Phir Nahi Ani'
Written by: Dr. Dushka H. Saiyid
Posted on: September 28, 2015 |

Comments | 中文
(l-r) Ahmed Ali Butt, Hamza Ali Abbasi, Vasay Chaudhry, Humayun Saeed and Javed Sheikh
Produced by Salman Iqbal, Humayun Saeed, Shahzad Nasib & Jarjees Seja
Directed by Nadeem Baig
Vasay Chaudhry, known more for writing television sitcoms (except for Main Hoon Shahid Afridi), has given Jawani Phir Nahi Aani an edge over other rom-coms with his sharp wit and satire. What would otherwise have been an entertaining song and dance wannabe Bollywood film about four young men who escape to Thailand for a boys' holiday, is an incisive and entertaining commentary about Pakistan's social milieu.
Sherry, played by Humayun Saeed, is able to buy the goodwill of his friends' wives and their children, by paying for their endless shopping in a glitzy shopping mall. One child mutters in the middle of the shopping frenzy that he would have preferred to have a father like Sherry uncle. It is an apt commentary on the new emerging middle class of Pakistan, as they sink their teeth into McDonald's burgers with abandon.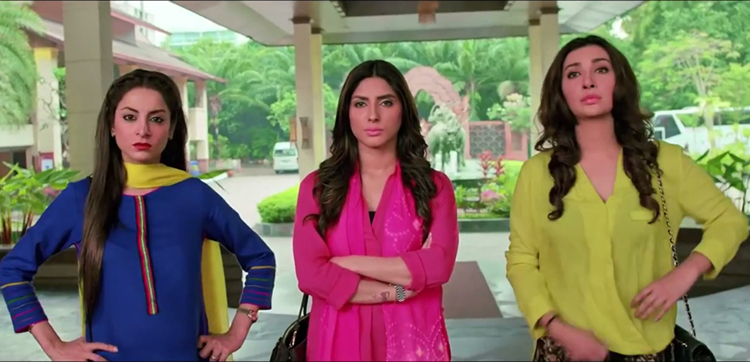 Persuaded by Sherry to take a holiday in Thailand, the three friends (Hamza Ali Abassi as Saif, Ahmed Ali Butt as Peelu, and Vasay Chaudry as Sheikh) run into a Pakistani don in the attire of a Budhist monk. But it is the don's daughter, Mehwish Hayat, who is a stunner; grooving to a lively score in a Bangkok disco or lolling on a yacht, she steals the show with her beautiful long legs.
While the holiday seems to have wrecked the marriages of the three friends, Sherry, the confirmed bachelor, decides to tie the knot with the daughter of a billionaire (played by Javed Sheikh) in Lahore. Sohai Ali Abro plays the quintessential nouveau riche kid, who insists on speaking in highly accented English and abbreviated expressions like OMG (oh my God) or GTD (get the drift), while Bushra Ansari, her mother, is at a loss to bridge the cultural gap with her daughter and bursts into earthy Punjabi; perceptive observations about the idiosyncrasies of Pakistani society! At one stage when the wedding descends into one big slapstick scene with bullets flying around, Saif is heard asking whether this is a shaadi (wedding) or a "dharna (sit-in) at D-chowk".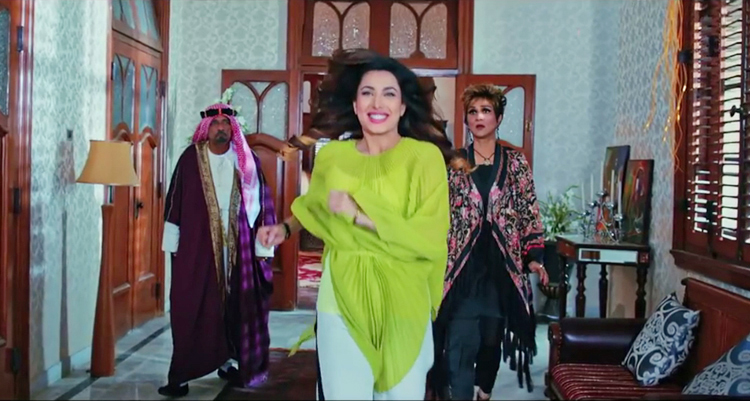 Ahmed Ali Butt is hilarious as Pervez, while Sarwat Gillani does a great take-off on an intimidating Pushtun wife to a cowering police officer played by Vasay Chaudry. Hamza Ali Abassi is convincing as the slimy, slithery husband, happy to cheat on his wife at any opportunity. The couple of item numbers to lively music complete the package for a successful film at the box office.
Jawani Phir Nahi Aani, coming on the heels of Manto, should end any doubts about the vibrancy and variety of Pakistani cinema. While Manto is a biopic about the intense suffering and addiction of a genius short-story writer, JPNA is an entertaining and witty blockbuster. While both could have benefited from some editing in the post-intermission half, neither film should be missed!
You may also like: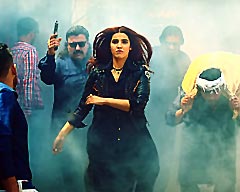 Film Review: Parchi
(January 08, 2018)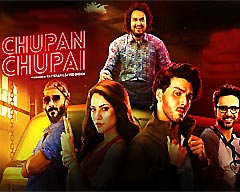 Film Review: Chupan Chupai - A Comedy of Literal Errors
(January 03, 2018)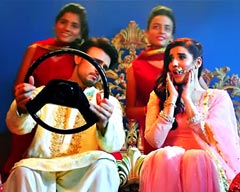 Parchi: Redefining Music Videos
(January 01, 2018)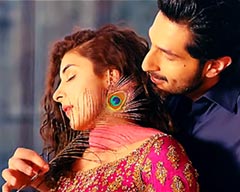 Film Review: Rangreza
(December 26, 2017)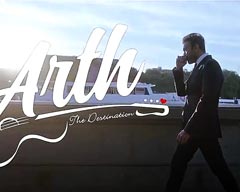 Film Review: Arth - The Destination
(December 22, 2017)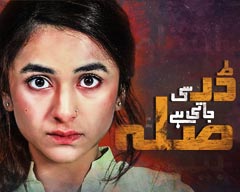 Drama Review: Dar Si Jati Hai Sila
(November 20, 2017)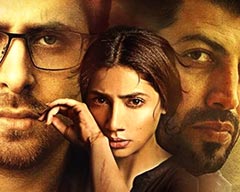 Film Review Verna: hell hath no fury as a woman scorned
(November 19, 2017)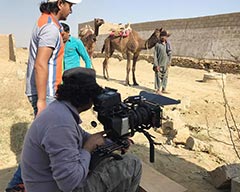 Farhan Alam: Director of 'Saawan', Pakistan's Nomination for the Oscars
(September 28, 2017)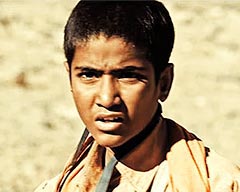 Film Review: Saawan
(September 19, 2017)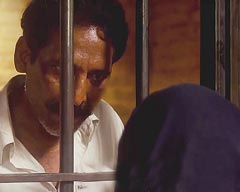 Film Review: My Pure Land
(September 18, 2017)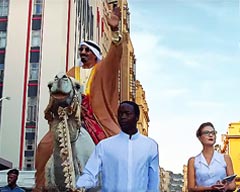 Film Review: Na Maloom Afraad 2 - Forgettable, If Not a Complete Failure
(September 05, 2017)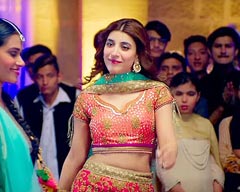 Film Review: Punjab Nahi Jaungi
(September 03, 2017)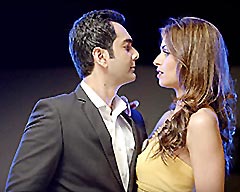 Film Review: 'Chain Aye Na,' - What true love is not!
(August 17, 2017)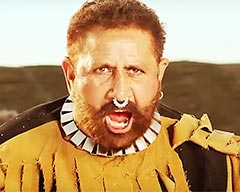 Film Review: Geo Sar Utha Kay
(August 15, 2017)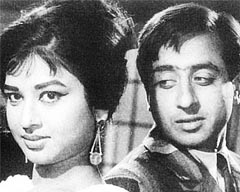 70 Years of Changing Tides in Pakistani Cinema
(August 01, 2017)