Through the Lens of Pharan Tanveer
Written by: Saman Shafiq - Posted on: November 19, 2014 |

Comments | 中国 (Chinese)
Google Translation: اُردو | 中文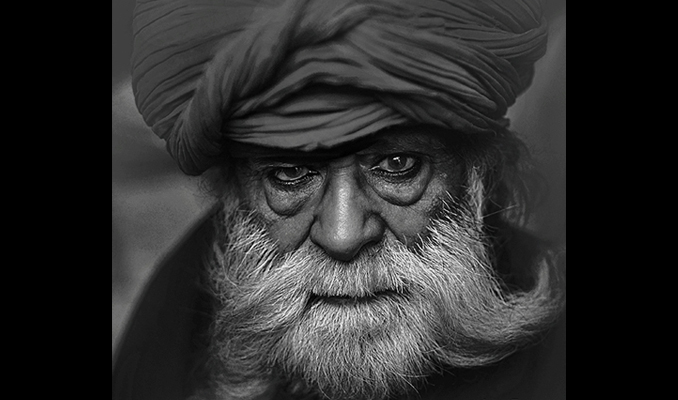 A portrait by Pharan Tanveer
Bold, daring and creative: Pharan Tanveer is in a league of his own. A Political Science major from the Lahore University of Management Sciences (LUMS), this budding youngster has gained commendable success in the field of photography in a short span of time. He claims that he is a photographer by accident, and despite his keen and passionate interest in the field, he will not pursue it as a career.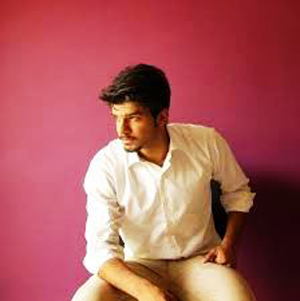 Photographer Pharan Tanveer
Born and brought up in Lahore, Pharan comes across as your ordinary boy next door. However, what distinguishes him is his deep love and respect for his country and the way he expresses it through his photography. Pharan's accidental entry into photography was made when he was about 16 years old. His father was also an avid photographer and had been practising manual photography back in the days when there were no digital cameras. A conversation with his classmate at school was what propelled him to take the dust off his father's old DSLR; and after that there was no looking back.
Pharan began to study the camera and experiment with it. He fondly remembers that the first picture he took was that of his younger brother's. After completing his A-Levels, he took a gap-year to pursue his skill of photography and develop it further. That year proved to be lucky for him and became the turning point of his life. Freedom from responsibilities allowed him time to practise what he loved. He took his camera all over the streets of Lahore, capturing the street life and culture of the ancient city. Later, encouraged by his father, he travelled to the Northern Areas of Pakistan, including Gilgit, Nanga Parbat, Hunza and Fairy Meadows. There he captured mesmerizing shots of the snow-capped mountains, the lush green valleys, and the crystal-clear streams which define this region of Pakistan. This was also the year in which he connected and learned from the maestros of this art and developed his photography skills further. He read books, interacted with different photographers, experimented and took risks; there was nothing that held him back.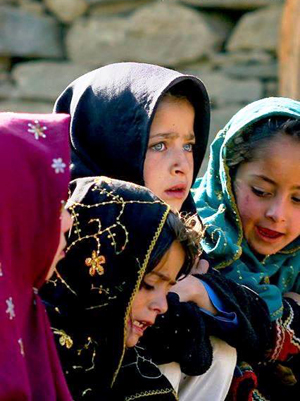 The following years, Pharan also travelled to Azad Kashmir, where he tried to capture the beauty of the area and its people in his photographs. Pharan's favourite genre of photography is moods; be it landscape or portraits. "There are two types of angles from which one can take a picture", he explains, "There's one angle that everyone uses, and then there's the other angle. You have to look for that angle and the mood that the subject is presenting in that angle". This is the philosophy he follows. Even when shooting landscapes, Pharan looks for the mood within them.
Speaking about his journey, Pharan says that when he first started photography, there was almost no trend of digital photography, and social media promotion of photography was limited. Hence, there was not as much appreciation for photographers. During this time, Pharan experimented and challenged himself constantly, reading books, learning from the maestros, making connections and networking. By the time digital photography and the media culture rolled in, his skills had improved immensely. Shortly thereafter, Pharan received an email from Getty Images, an international forum for the sale and purchase of photographs, informing him that he was now a featured photographer on their website. This was a high point in his journey and it gave him a tremendous boost. Pharan's next step was his application to be featured on the Shutter Stock website. He jokingly comments that he was rejected four times before his application was finally accepted. He accredits his success to his parents, especially his father, who continues to be his strongest pillar and the person he looks up to, and his mother whom he considers as his biggest critic.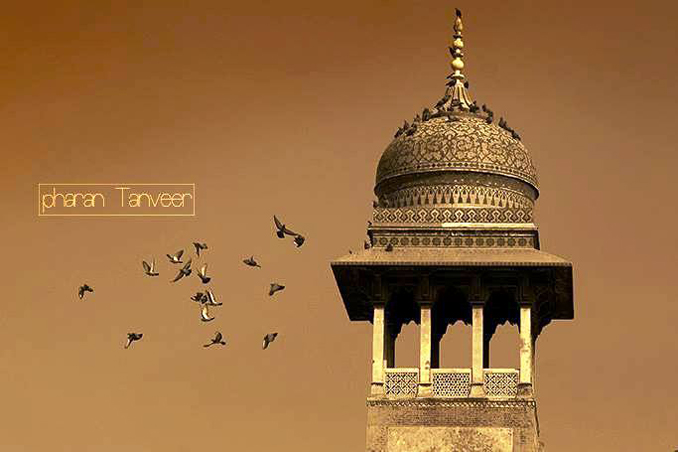 Wazir Khan Masjid
Despite his breathtaking photography, Pharan does not wish to pursue it as a career because he believes that it might suck the passion out of him. The feelings that he has for photography cannot be expressed or put into words. He says "It is my form of meditation, my form of expression and my life". However, he intends to travel a lot in the future, and will continue to produce amazing photographs. He considers it his mission to promote tourism in Pakistan and he feels that his photographs show the unseen side of Pakistan to the world. As far as his future is concerned, he poetically sums it up in one verse:
"Manzilon ki khabar toh rabb hee jaana, ishq hai rehnuma fakeeron ka."
The Sufi is guided by his passion, while only the Almighty knows what lies in the future.
Youlin wishes Pharan all the best for his future endeavours and hopes that one day he will be a source of pride for Pakistan.
You can view more of Pharan's work on his Facebook Page: https://www.facebook.com/pharantanveer/timeline
Related articles:
Click to view picture gallery
You may also like: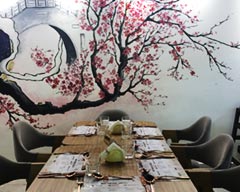 Food Review: Ginyaki, Islamabad
Zainab Hasan
(February 23, 2018)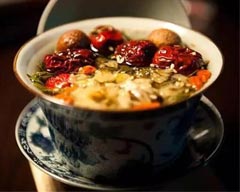 Beverages of Xinjiang
Wang Yike
(February 22, 2018)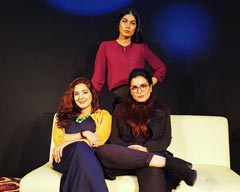 Theatre Review: 'Art'
Mahnaz Shujrah
(February 21, 2018)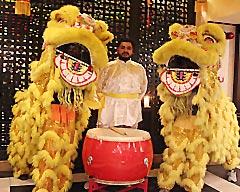 Chinese New Year Celebrated at Marriott, Islamabad
Staff Report
(February 20, 2018)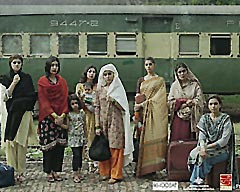 Drama Review: 'Akhri Station'
Hareem Zafar
(February 19, 2018)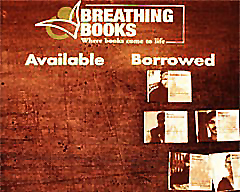 Breathing Books - Where Books Come to Life
Farheen Abdullah
(February 16, 2018)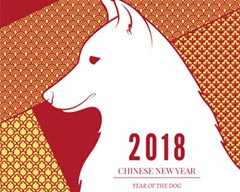 Significance of the Year of the Dog in Chinese Astrology
Staff Report
(February 16, 2018)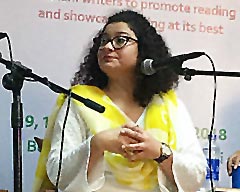 The 9th Karachi Literature Festival
Sania Ahmed Khan
(February 15, 2018)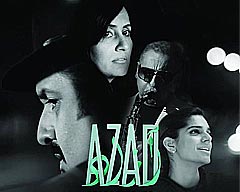 Film Review: 'Azad'
Momina Mindeel
(February 14, 2018)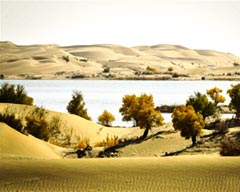 The Restoration of Taitema Lake
Li Jinsong Wang Yongfei
(February 13, 2018)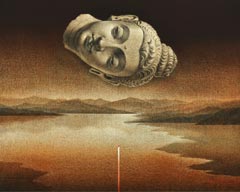 To Reflect: To Recognise
Jovita Alvares
(February 12, 2018)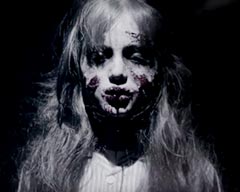 Film Review: Pari
Momina Mindeel
(February 09, 2018)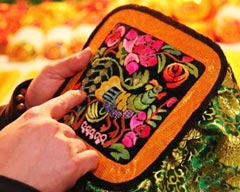 Female Embroiderers of Xinjiang
Wang Fei
(February 08, 2018)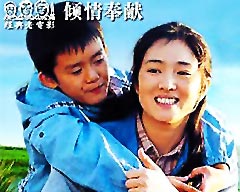 Chinese Film Month begins in Islamabad
Staff Report
(February 08, 2018)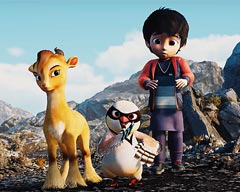 Film Review: Allahyar and the Legend of Markhor
Aamrah Moin Khan
(February 07, 2018)