Faiz International Festival Part II
Written by: Mahnaz Shujrah
Posted on: November 22, 2016 |

Comments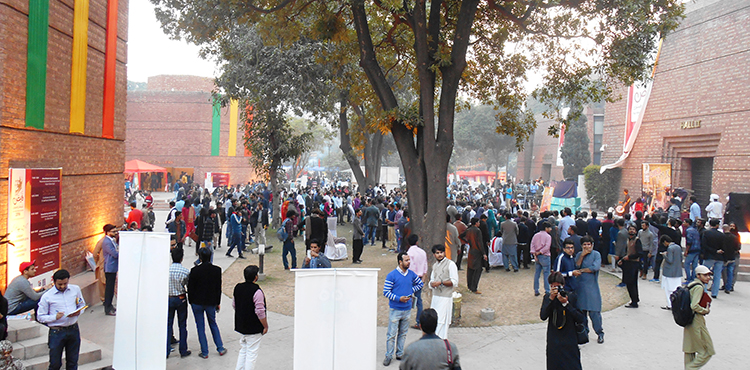 Faiz International Festival 2016
November 20th was Faiz Ahmed Faiz's 32nd death anniversary and the last day of the Faiz International Festival, which was jam-packed with workshops, performances, and back-to-back discussions on thought-provoking topics such as 'Politics, Activism and the Way Forward', 'Faiz, Youth and Identity' and 'The Mathematics in our Music'. Mahira Khan also talked Faiz with Sarmad Khoosat and Mira Hashmi. The performances by the talented child folk artists from Lok Virsa were an absolute delight to watch. The final event, and one of the major highlights of the festival, was the legendary Abida Parveen elevating the crowd with her commanding voice and stunning surs.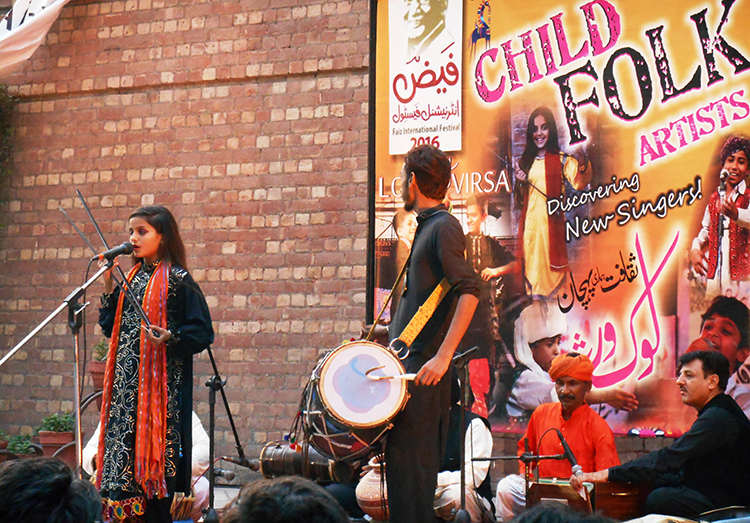 A child folk artist performing at the festival
Among the most memorable sessions from the last day were 'Singing Faiz and Iqbal', 'Ye Sheher Udaas Itna Ziada Tou Nahi Tha' and 'Faiz and the Relevance of His Poetry Today'.
Singing Faiz and Iqbal
Tina Sani, Arshad Mehmood and Salman Ahmad, in a discussion with Adeel Hashmi, talked about their journeys of singing and composing music to the works of legendary poets such as Faiz and Iqbal, and the kinds of risks and rewards that accompany such an endeavor. The idea of synchronicity was brought up many times – how our being at a certain place at a certain time is sometimes not a mere coincidence. Needless to say, music has the power to influence our minds enormously, and it serves as an ideal medium to pass on the invaluable message of our legends. For example, Junoon's Aai Jazba Junoon and Khudi and Tina Sani's rendition of Bol ke Lab Azaad Hain Tere have been heard by everyone who grew up in Pakistan. When asked why she sings Faiz, Tina Sani replied "I sing for myself". She ended the session by singing a couplet by Faiz.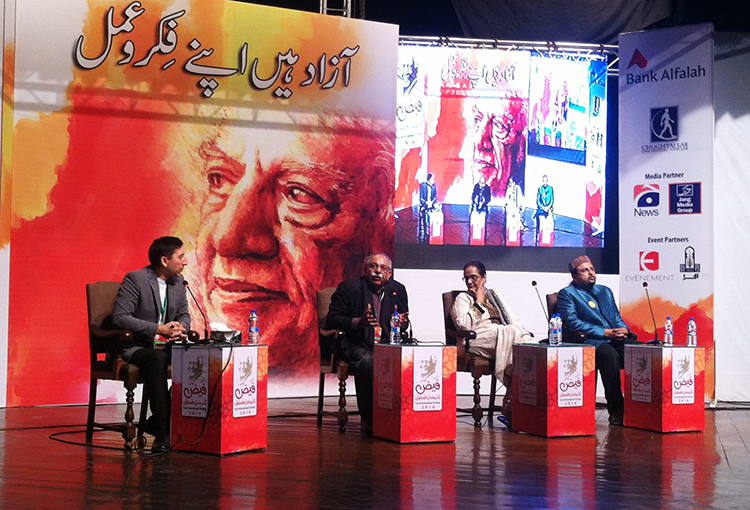 (L-R) Adeel Hashmi, Arshad Mehmood, Tina Sani and Salman Ahmad
Ye Shehr Udaas Itna Ziada Tou Nahi Tha – Intizar Hussain Ki Yaad Main
Intizar Hussain, one of the leading literary figures of Pakistan, was a short story writer, novelist and poet. His work has won international acclaim, receiving awards in France, India, and several other countries. Many of his works have been translated into English, and even other languages such as Hungarian and Czech. The panel included Dr. Asif Farrukhi, who personally knew Intizar Hussain, has collected a lot of his work, and written about him as well. Dr. Asif and Dr. Arfa Syeda talked about the Intizar they knew. Upon being asked how she would describe the great writer, Dr. Arfa said, "Kahan se shuru karain...Intizar na kabhi shuru hota hai na khatam". Dr. Asif described the life and work of Intizar Hussain in five points. Firstly, he wrote many short stories, including Akhri Admi and Khawabon kay musafir. Secondly, he was a trendsetter, both in his writings and his personality. Thirdly, he wrote three novels: Basti, Naya Ghar and Agay Sumnadar Hai. The three novels have a certain connection, and can almost be seen as a trilogy. Fourth, Intizaar Hussain was also a very good critic, and although people said that he did not speak much, he delivered many inspiring lectures later in life and had mastered the art of conversation. Lastly, in his writings, Lahore is just as lively a character as the others. He brings back a certain type of nostalgia, a yearning for our collective past. What is important to note about these revolutionary writers and poets is that they showed us how revolutions come when we devote both our pens and our actions to the same cause.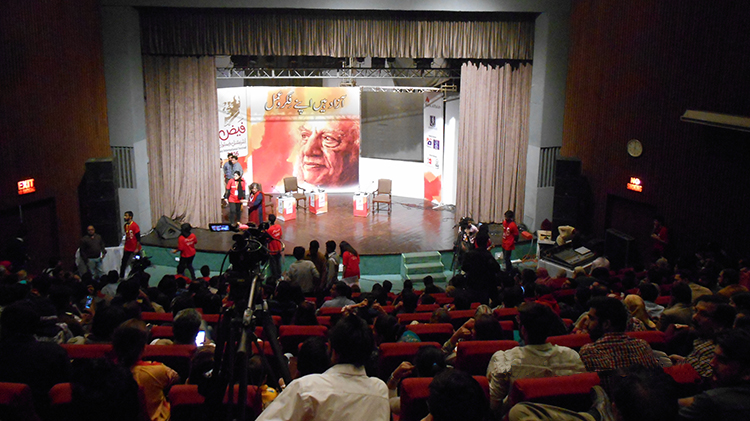 Faiz and the Relevance of His Poetry Today
Dr. Arfa Syeda spoke from the heart during this session, and much of what she said resonated with the crowd. Why is it that we can read Faiz, listen to Faiz, understand Faiz...but never do Faiz? Touching upon topics such as language, culture and collective identity, Dr. Arfa tackled the many issues facing our society today, and why we are struggling as a nation. She also instilled hope and positivity in the audience by saying that all was not lost, that we as Pakistanis are very determined and enduring people. At the end of his poem Subh-e-Azaadi, Faiz says "Chalay chalo kay wo manzil abhi nahi aayi". This is a crucial lesson for all of us, that in order to achieve our goal we must keep moving forward, whether that goal is to become a better person, better citizen, or better nation.
One might be inclined to think that this talk of poetry and literature is far removed from the actual realities that we face every day, but we must remember that Faiz, Iqbal and Intizar Hussain were all ordinary human beings just like us, with far more serious struggles than most of us face in our lifetimes. If they didn't lose hope, why should we? At the end of one of my favorite Faiz poems, Mere Hum Dum Mere Dost, Faiz says that no one has power over you to make your life better. No one except you.

RELATED ARTICLES:
You may also like: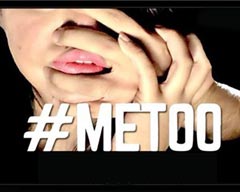 Theatre Review: #MeToo by BlankPage Productions
(January 12, 2018)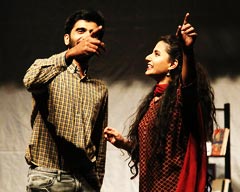 Theatre Review: Bol Kay Lubb Azad Hain Teray
(December 21, 2017)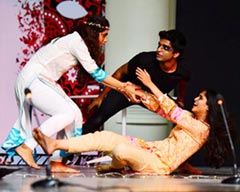 The Fringe 2017 – Intra-IBA Theatre Competition
(December 15, 2017)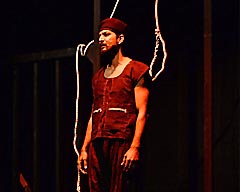 Theatre Review: Ajoka Theatre's 'Intezaar'
(November 30, 2017)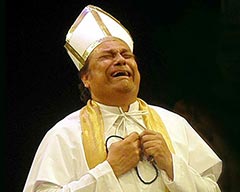 Theatre Review: 'Yahudi ki Larki' by NAPA at National Theatre Festival 2017
(November 02, 2017)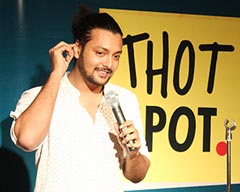 Bachay Panch Hi Achay (5 Kids are Enough) - A Saturday Night Comedy Show
(October 17, 2017)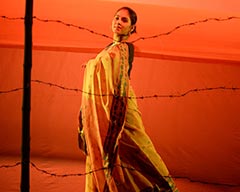 Ajoka Theatre's 'Shehr-e-Afsos - A City of Sorrow'
(October 13, 2017)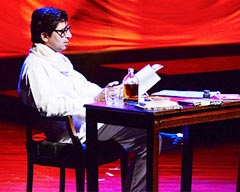 Theatre Review: 'Kaun Hai Yeh Gustakh' - Ajoka's Play about Manto
(October 12, 2017)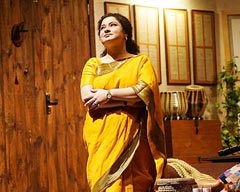 Theatre Review: 'Mushk - Fragrance' in Lahore
(October 10, 2017)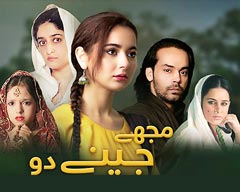 Drama Review: 'Mujhay Jeenay Doh'
(September 22, 2017)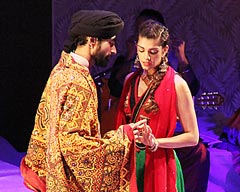 Heer Ranjha – Retelling Kaifi Azmi's Script in an Urdu Musical
(September 11, 2017)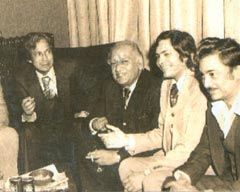 70 Years of Theatre: A Flashback Through the Ages
(August 30, 2017)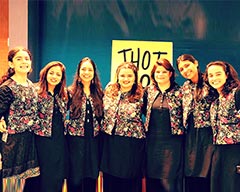 'The Khawatoons' Celebrate their First Anniversary!
(August 02, 2017)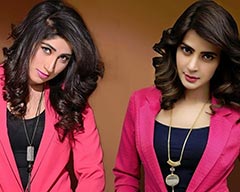 'Baaghi', a serial inspired by Qandeel Baloch
(July 31, 2017)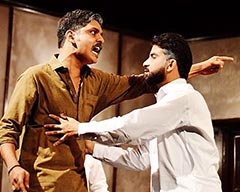 'Mulzim Ya Mujrim' – A Theatrical Production
(July 25, 2017)