'Chinese Film Week 2016': A Cultural Bridge between Pakistan and China
Written by: Mirza Salam Ahmed
Posted on: May 16, 2016 |

Comments | 中文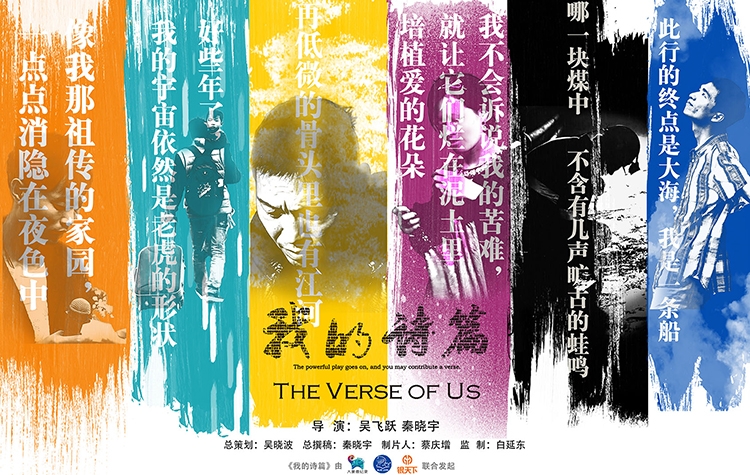 Poster of film 'The Verse of Us'
The 'Chinese Film Week 2016' kicked off this Friday at the Pakistan National Council of the Arts (PNCA) in Islamabad to commemorate 65 years of diplomatic relations between China and Pakistan. Despite having distinct historical and cultural backgrounds, both nations have shared a unique bond of camaraderie and brotherhood in the past several decades, which was truly evident at this momentous occasion.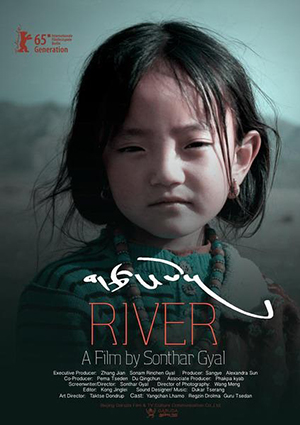 Poster of film 'River'
The inaugural ceremony was graced by the Chinese Ambassador to Pakistan, H.E. Mr. Sun Weidong. Other honourable guests included Director General PNCA Ifitkhar Babar, film director and President of the Pakistan Film Producers Association (PPFA) Syed Noor, as well as the Representative of Shanghai Association of Film Distribution and Exhibition.
The three-day event screened four renowned Chinese films: River (by Sonthar Gyal), ATA (by Chakme Rinpoche), The Verse of Us (by Wu Feiyue), and Young Love Lost (by Xiang Guoqiang). The movies were very well-received by the Pakistani audience. Despite the language barrier occasionally faced by the viewers, powerful acting and direction ensured that the message and emotions contained in each film were conveyed to the audience in the most passionate manner.
In 1905, China saw the release of its first film, The Battle of Dingjunshan. In its early years, Shanghai was the epicentre of all cinematic activity in China. The release of the first sound film – Sing-Song Girl Red Peony – also occurred during this stage, and consequently, the 1930s became known as the first "golden period" of Chinese cinema. However, the beginning of the new millennium has revolutionized the Chinese industry, with several actors kicking off their careers on an international level.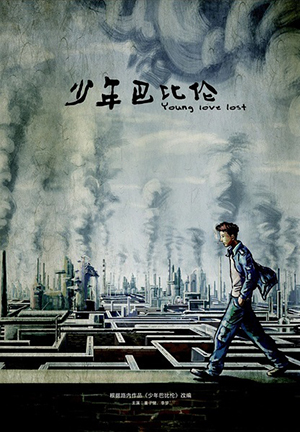 Poster of film 'Young Love Lost'
At the inaugural ceremony, H.E. Mr. Sun Weidong expressed his joy upon seeing the large turnout of local people to celebrate Chinese culture and the friendship between the two countries. He said that the festival will benefit people from both countries as it will help them develop a deeper understanding of the culture, history and experiences of Chinese film and art. He further added that promoting bilateral relations between Pakistan and China was essential – now more than ever – as the two countries have great plans of advancing towards a brighter future together.
Famed Pakistani film director Syed Noor said that more events of this nature should be conducted to promote friendly relations between the two countries. Noor believes the next step to stimulate the media industries of the two nations should be to encourage film producers from both sides of the border to come together and plan joint productions.
The Director General of PNCA, Iftikhar Babar was optimistic that such events will increase in frequency in the future. Babar believes the Chinese Film Week would have an immensely positive impact on the Pakistani film industry by helping our people get acquainted with modern techniques employed by the Chinese film industry. He was confident that joint productions in films and drama were at the cusp now. Lastly, he added that the China-Pakistan Cultural Corridor (CPCC) was performing a pivotal role in creating a bridge for people of both countries to understand each other better and forge a friendship that will be unbreakable in the years to come.
You may also like: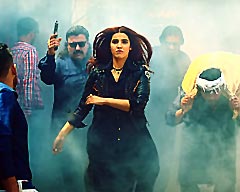 Film Review: Parchi
(January 08, 2018)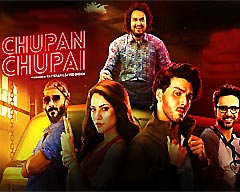 Film Review: Chupan Chupai - A Comedy of Literal Errors
(January 03, 2018)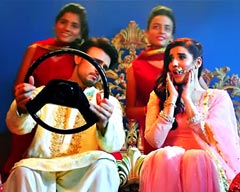 Parchi: Redefining Music Videos
(January 01, 2018)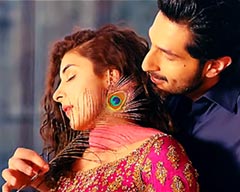 Film Review: Rangreza
(December 26, 2017)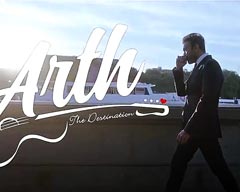 Film Review: Arth - The Destination
(December 22, 2017)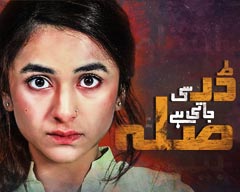 Drama Review: Dar Si Jati Hai Sila
(November 20, 2017)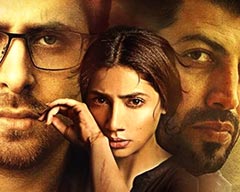 Film Review Verna: hell hath no fury as a woman scorned
(November 19, 2017)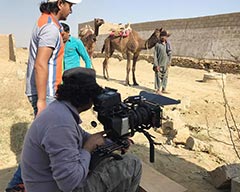 Farhan Alam: Director of 'Saawan', Pakistan's Nomination for the Oscars
(September 28, 2017)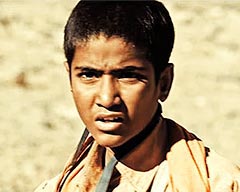 Film Review: Saawan
(September 19, 2017)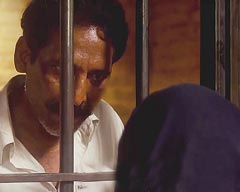 Film Review: My Pure Land
(September 18, 2017)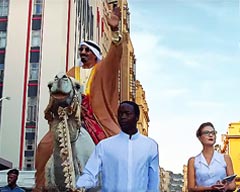 Film Review: Na Maloom Afraad 2 - Forgettable, If Not a Complete Failure
(September 05, 2017)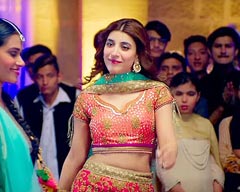 Film Review: Punjab Nahi Jaungi
(September 03, 2017)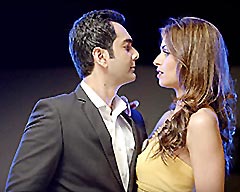 Film Review: 'Chain Aye Na,' - What true love is not!
(August 17, 2017)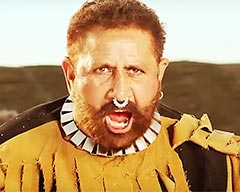 Film Review: Geo Sar Utha Kay
(August 15, 2017)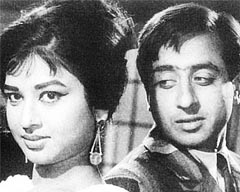 70 Years of Changing Tides in Pakistani Cinema
(August 01, 2017)