Chinese Food Impresses Foreign Gourmets at the International Slow Food Festival
Written by: Xinhua News Agency
Posted on: January 18, 2017 |

Comments | 中文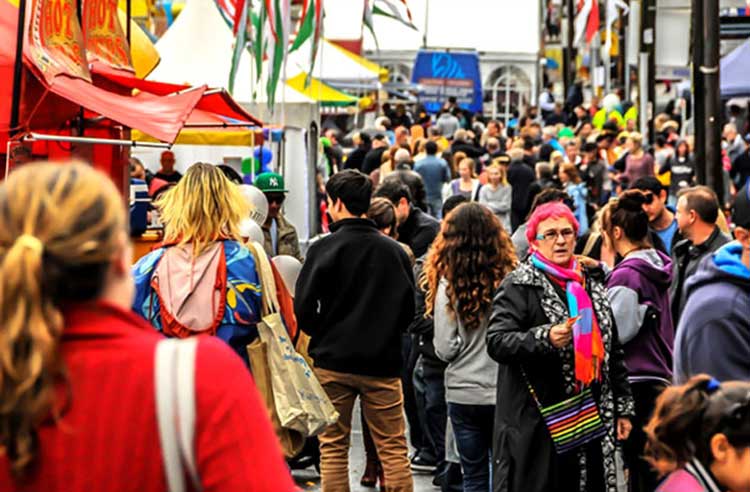 The International Slow Food Festival in Turin, Italy (source - Business Recorder)
At the 11th "Mother Earth – Taste Saloon" International Slow Food Festival, held in Turin, a city in northern Italy, Yang Liping, a smiling woman dressed in a costume of the Miao ethnic group from Queniao Village of Leishan County of Guizhou Province, China, presents a cup of fragrant tea, and all the gourmets there respond to her with thanks in various languages.
With fast food culture increasingly penetrating people's lives today, the "slow food" movement witnessed its rise in Italy in the 1980s, highlighting traditional delicacies and the bond between man and nature. In the 1990s, the International Slow Food Association launched the "Ark of Delicacy" Program, which originated from the concept of Noah's Ark and is committed to protecting traditional food and cuisines on the verge of extinction around the world.
In the festival, people who taste, experience and even attend lessons are entitled to understand the spirit of the slow food movement and advocate the enjoyment of food of "high quality, cleanliness and fairness". They are also expected to appreciate biodiversity and sustainable development, and respect the efforts of peasants or other people who take part in agricultural production on a small scale.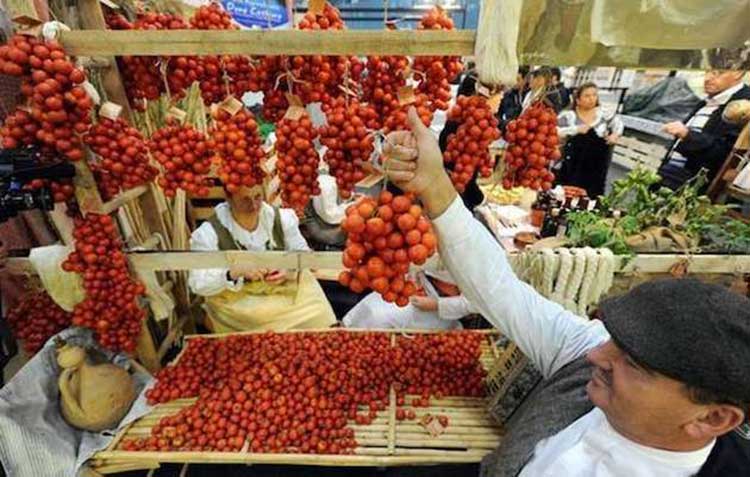 Hanging tomatoes at the Salone del Gusto (source - L'Italo Americano)
China is a newcomer in the slow food movement, and this year's exhibition saw Chinese representation for the first time. A small Chinese booth displayed 60 kinds of food ingredients selected for the "Delicious Ark" around the country, including handmade Ciba (traditional rice without any modern machine processing and additives) from Jiangxi Province, traditionally made beef jerky from Inner Mongolia, and big dates from Shaanxi Province. All of these items were loved by foreign diners, and were sold out on the first day. Even the tea was prepared over 100 times for visitors to taste.
Many foreign tourists would linger at a booth and pick up Chinese prickly ash or pepper to smell and carefully observe how these spices and ingredients are used in Chinese cuisine.
"This is Youmian, which is similar to raw oatmeal, common in western breakfast. We make the oats into a powder and then fill that with boiled water and flour. Then we rub it into rolls with our hands and steam it in a small food steamer", explained Zhang Liping, a volunteer.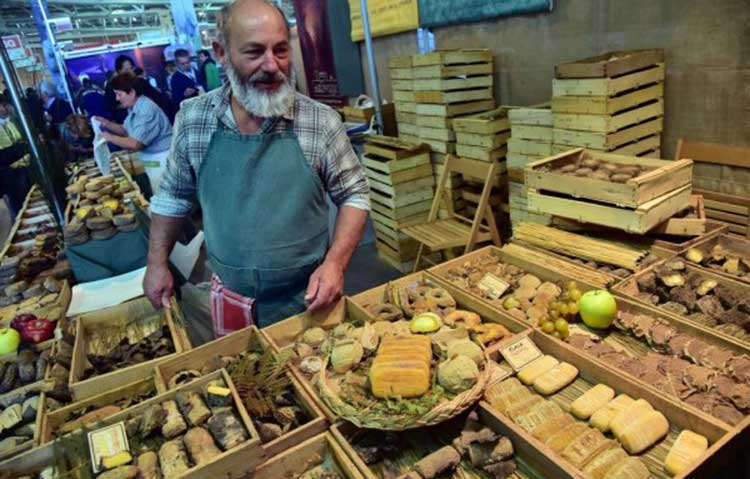 Different types of organic cheese on display (source - eNCA)
"What we brought here is more than a simple delicacy," said Qiao Ling, head of the Chinese delegation as well as the chairman of China Slow Food Association, "60 ingredients selected here for Delicious Ark are expected to be given more attention, bringing about more opportunities for small business farmers and merchants engaged in production, which in turn can protect these endangered foods and make it possible for our childhood memories of these foods to continue."
For Yang Liping, a young woman coming from the mountain area, the slow food movement means something more. At the beginning of this year, she and 8 other young villagers born in the 1980s invested 3000 Yuan to set up a cooperative, providing countryside tourism services for visitors from big cities.
"Once a visitor tasted the millet we grow and found it very tasty, so he asked us to sell him more. We searched the whole village but only collected 20 jin for him. Later, I got to know about slow food and gradually realized that our food was grown without pesticide or chemical fertilizers, which made it pure, natural and tasty. I immediately felt that it should be retained", said Yang Liping.
"The thriving slow food business may bring us more economic benefits and attract young locals to return to hometown construction. It can also benefit our next generation, making it possible for them to know more about the processes of growing and eating our food, and thus feel proud of our history and culture," she said.
Carlo Petrini, the founder of the International Slow Food Movement, once said: "China has a vast territory and long history, owning to a wide variety of food cuisines. However, foreigners lack an understanding of Chinese gourmet. Such activities can provide the outside world with an opportunity to know that China has so many kinds of high-quality cooking ingredients, and inspire people to explore the history and culture behind the food."
You may also like: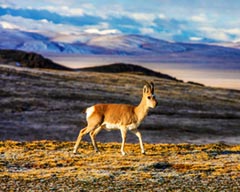 Hoh Xil: Kingdom of Wild Animals
(January 18, 2018)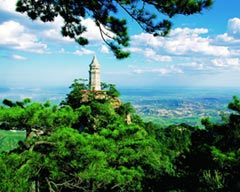 Panshan Mountain of Ji County
(January 11, 2018)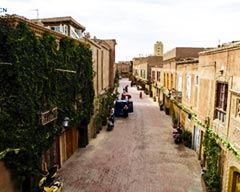 Stories from the Old Town of Kashgar
(January 04, 2018)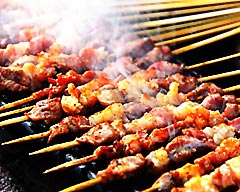 International Cuisine in Urumqi
(December 27, 2017)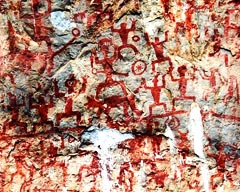 Zuojiang Huashan Rock Paintings, Guangxi
(December 19, 2017)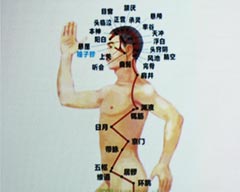 Seminar on Chinese Outlook on Life and Contemporary Value of Chinese Medicine
(December 15, 2017)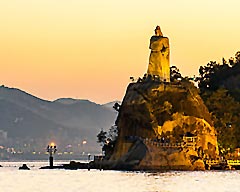 Gulangyu Island: The Island of Music
(December 13, 2017)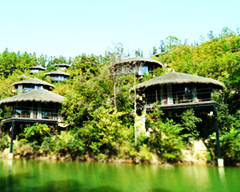 Mogan Mountain Farm Villas
(December 06, 2017)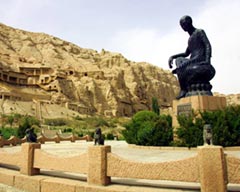 Kuqa: The Old Town on the Silk Road
(November 29, 2017)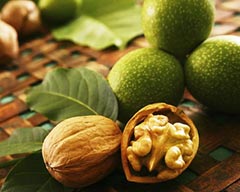 The Walnut Trees of Xinjiang
(November 23, 2017)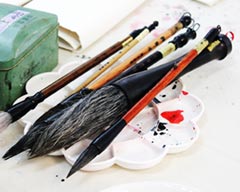 Chinese Ink-Wash Painting at China Cultural Centre, PNCA
(November 23, 2017)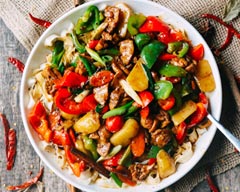 Famous Xinjiang Delicacy: Big-Plate Chicken
(November 16, 2017)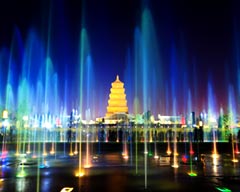 Shaanxi: New Glories on the Silk Road
(November 08, 2017)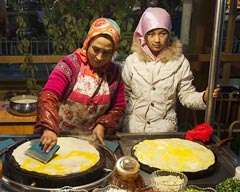 The Bustling Moyu Night Market
(November 01, 2017)