Film Review: Karachi se Lahore
Written by: Dr Dushka H Saiyid
Posted on: August 02, 2015 |

Comments | 中文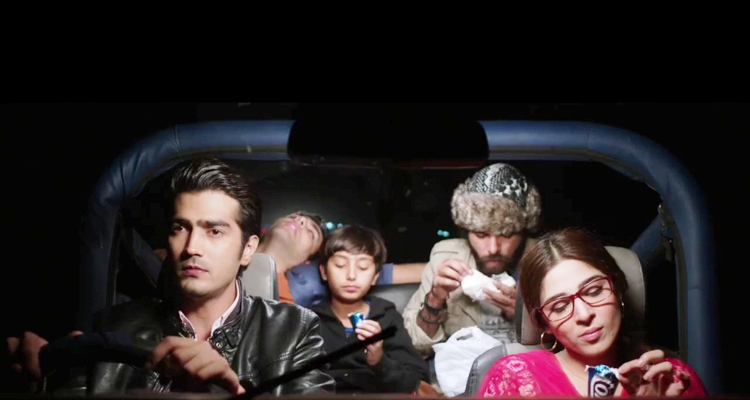 A still from the movie 'Karachi se Lahore' featuring Shehzad Sheikh & Ayesha Omer
Producer and director: Wajahat Rauf; script: Yasir Hussain; cast: Shehzad Sheikh, Ayesha Omer, Yasir Hussain, Ahmed Ali, Javed Sheikh, Mantaha Tareen Maqsood, Rashid Naz, Aashir Wajahat & Eshita Syed
Pakistani movies have emerged from the womb of television dramas and serials after decades of somnolence. Not surprisingly, the claim to fame of the directors of two new Pakistani films, Bin Roye and Karachi se Lahore, Momina Duraid and Wajahat Rauf respectively, is television drama. By and large, the same applies to the actors in Karachi se Lahore: Shehzad Sheikh, the rejected hero as Zaheem, opposite his leading lady Ayesha Omer as Maryam, while Sam is played by Ahmed Ali; the only exception being Yasir Hussain, who has come to the silver screen from the theater world, where he made a splash with the various productions of Kopykats.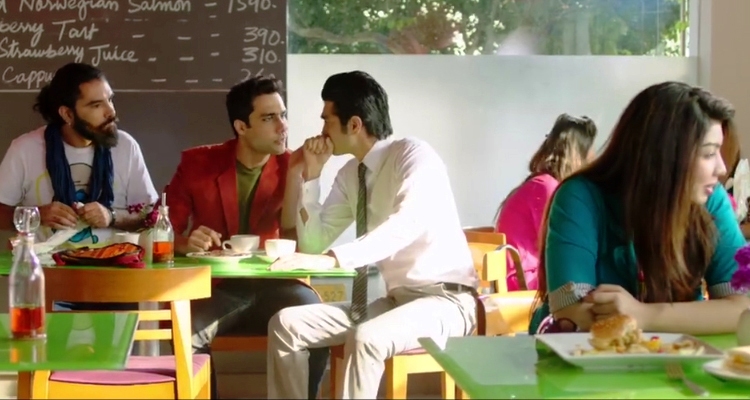 It's a road trip romantic comedy about three friends who leave Karachi for Lahore, to pre-empt the imminent marriage of Zaheem's love interest and girl friend to another man. Maryam, Zaheem's neigbour, and her younger brother, played by Aashir Wajahat, get roped into the adventure by virtue of providing the vehicle needed to reach Lahore, since all flights to Lahore were canceled.
What makes the film work is the natural chemistry of the three friends: Zaheem, Sam and Moti. It is the gifted and talented Yasir Hussain's role as a stuttering Moti that makes the bonding between the threesome so convincing and enjoyable. Ahmed Ali is good as a slick, smooth talking Sam, who had shades of Travolta in Grease. Ayesha Omer in the lead role proved her versatility as an actor, while her item number was good enough to match any churned out by the Bollywood machine. Aashir Wajahat does a great job as the irritatingly precocious and spoilt kid brother of Maryam. Usman Ali Khan (Otto) was suitably repulsive in his cameo role as the sleazy receptionist at a hotel of dubious repute.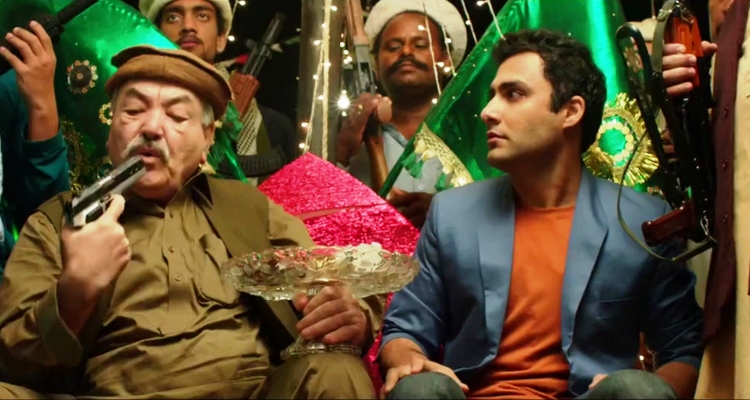 It is the script that gives the film an edge: its sharp wit, and its not so subtle satire. I loved the twist given to the scene with the veteran Pushtun actor Rashid Naz as a truck driver, his intentions misread by Moti, when all he wanted was a good listener to the story he had written. The intimidating cop who accosts them in the middle of the night on the deserted highway, but gets tearful when Zaheem explains the reason for his desperate dash to Lahore. Ayesha Omer too morphs into a tank-topped hot number, a far cry from the feisty bespectacled neighbor with whom Zaheem was often at loggerhead.
The group reaches Lahore and its elation is expressed in dancing on a terrace overlooking the Shahi Masjid to a catchy tune, which had the audience tapping their feet. The music of Shiraz Uppal and the Noori boys is in turn melodious and catchy, reflecting the different moods of the film. It is an entertaining rom com with a difference, and that is due to Yasir's script, as his characters are nuanced and interesting and at times downright funky. The compere whipping up the crowd at a driver hotel before Ayesha Omer takes the stage for her item number, comes out with gems about Shakira and Justin Bieber. However, the film could do with a little more editing. The item number with Javed Sheikh and Mantaha could easily be sliced. With a more "crisp" and edited version expected to replace the almost two and a half hours of the film currently showing in cinemas, Karachi se Lahore is likely to keep the tills ringing at the box office.
RELATED ARTICLES:
You may also like: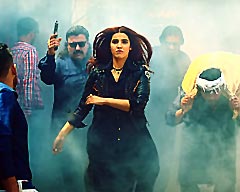 Film Review: Parchi
(January 08, 2018)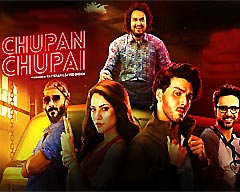 Film Review: Chupan Chupai - A Comedy of Literal Errors
(January 03, 2018)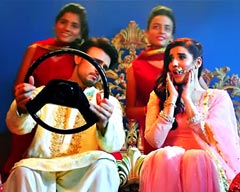 Parchi: Redefining Music Videos
(January 01, 2018)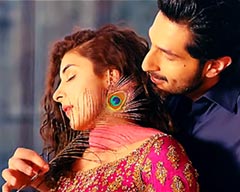 Film Review: Rangreza
(December 26, 2017)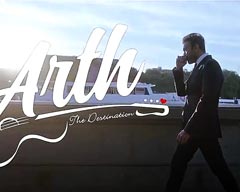 Film Review: Arth - The Destination
(December 22, 2017)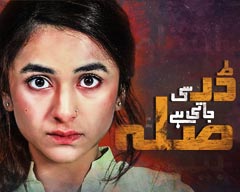 Drama Review: Dar Si Jati Hai Sila
(November 20, 2017)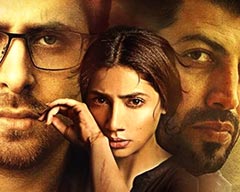 Film Review Verna: hell hath no fury as a woman scorned
(November 19, 2017)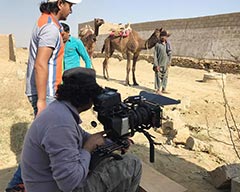 Farhan Alam: Director of 'Saawan', Pakistan's Nomination for the Oscars
(September 28, 2017)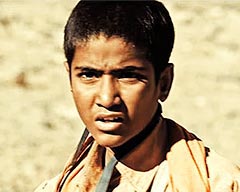 Film Review: Saawan
(September 19, 2017)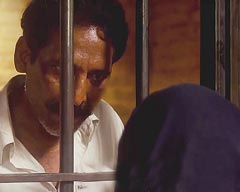 Film Review: My Pure Land
(September 18, 2017)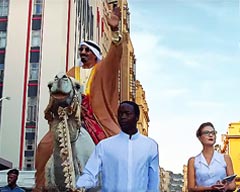 Film Review: Na Maloom Afraad 2 - Forgettable, If Not a Complete Failure
(September 05, 2017)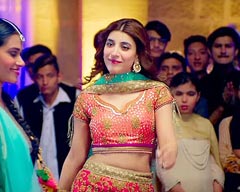 Film Review: Punjab Nahi Jaungi
(September 03, 2017)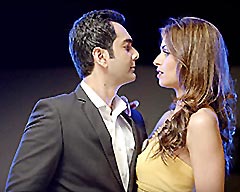 Film Review: 'Chain Aye Na,' - What true love is not!
(August 17, 2017)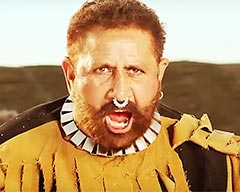 Film Review: Geo Sar Utha Kay
(August 15, 2017)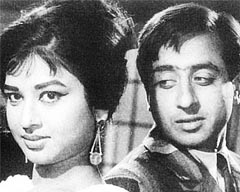 70 Years of Changing Tides in Pakistani Cinema
(August 01, 2017)