Tapulicious to the T
Written by: Zahrah Mazhar
Posted on: April 07, 2014 |

Comments | 中文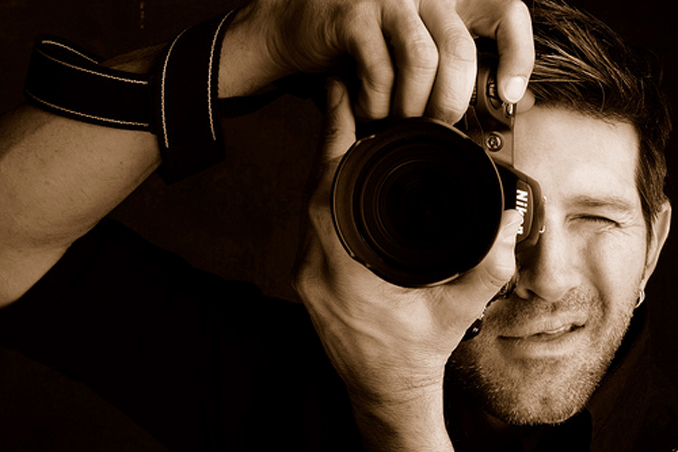 Tapu Javeri
Tapu Javeri is a hard man to keep track of – one day you'll see him on the panel of a modelling competition, next he'll be walking the ramp wearing a jacket made by Deepak Perwani and before you know it, you're listening to him belting out tunes on the radio. But the one thing that ties the man together to everything he does is photography.
"It is the easiest way to express yourself," said Tapu when asked why he chose to venture into photography. His answer was instant, as if the thought of choosing some other core profession never crossed his mind. "Photography allows you to archive everything around you. A camera has an unlimited access to everything."
Tapu is far from being a newbie in the field; he is among those who set a precedent for photographers in Pakistan. Sitting behind a desk at his family's jewellery shop in Saddar, he appeared completely at ease answering the questions which he no doubt had been asked before – such as when and how he developed an interest in photography. "I started taking pictures at the age of nine. My dad aided me by developing the pictures. I was around 13 or 14 years old when the English daily, DAWN, published a photograph taken by me."
Interestingly, he branched out when the time came for his formal education. "After my schooling in Karachi Grammar School, I attended the Bard College in New York where I majored in anthropology. Later, I started my Masters in archaeology." For him, there is no methodology to taking pictures – only techniques and technology which help sharpen skills. "You are what you are; formal training can make a person capture a moment better in a picture. It comes with experience and mostly experimenting."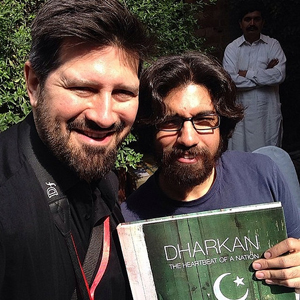 Following his own advice, Tapu has experimented not only in photography but a number of other fields – he is a teacher, a textile designer, sometimes a model, other times a judge on a modelling competition, a radio jockey, an author and also a jewellery designer. "Teaching is good fun. It keeps you on your toes and also keeps you engaged seeing students open up and try something new," he replied when asked about his experience as a teacher at the Indus Valley School of Art and Architecture. One thing was clear early into the conversation - Tapu wasn't the sort who'd venture into something unless he had a reason, even if it was as simple as the love of music. "I love music and talking to people. When hosting the two radio shows on CityFm89, I get to make people listen to the songs I like. It is the same as making your friends listen to some new tune you've recently fallen in love with."
Earlier, he used to take live calls on his shows. "That stopped because of "too many 'I want to become a model' calls," he said, chuckling when asked to share a few of the most bizarre moments with fans. "There are too many! Every day I hear something random, often in the form of comments on social media." Tapu's appearance as a judge on the Veet Miss Super Model contest is probably one of the reasons he has been approached by young men and women who want to start a modelling career. "My reason for doing the show was simple – to scout for fresh and young faces. We have too many old models who need to retire but are still modelling. I'm very happy that almost all the contestants on the show landed professional gigs."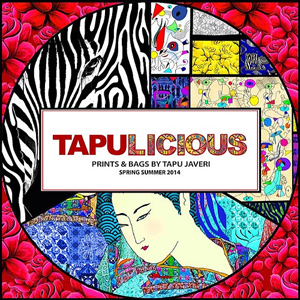 Tapu's eye for fine things has also made him a successful textile designer. His brand 'Tapulicious' has, over the years, made its name as a successful label in the world of fashion. "I was wrapping up my last exhibition on Karachi, called Karachakra, featuring images of shamiana which appeared as if painted on silk. Someone said that it would be a great idea to have these images on a scarf and other pieces of clothing." That's when Tapu decided to try his hand at textile designing but in a "bigger and better" way. At the moment, he is busy translating his applauded collection at this year's Fashion Pakistan Week into ready-to-wear clothing.
While his sense of fashion may be cutting edge, Tapu is a traditionalist when it comes to designing jewellery. "I'm working with craftsmen from my grandfather's time and I want to make sure that their craft never dies. My background of archaeology has also kept the traditionalist in me alive and I try as much as I can to revive old techniques."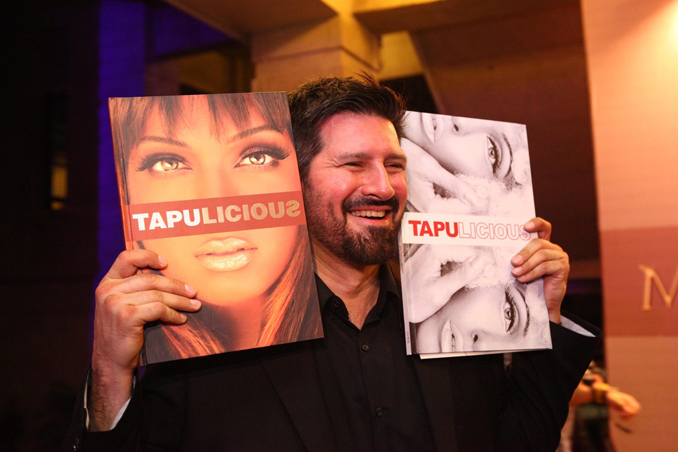 With seven books to his name, Tapu is currently working on two more. He is also keeping busy with his upcoming exhibition and is already working on his next Tapulicious collection. Even though Tapu almost always has his plate full and has become a household name in Pakistan, he feels that there is a need to promote Pakistani photographers on the international front. "We are still lacking acceptance of photography as an independent field, as a career. It is the state's responsibility to not only provide a safety net for students and young photographers out in the field but also to promote them internationally," said Tapu. "We have such an incredible amount of talent but the world has no idea. We can't exist in isolation. We need a department which will be able to point out certain individuals who are doing good work and highlight them. That is the only way to move forward."
You may also like: