Mobeen Ansari and the Heartbeat of a Nation
Written by: Eeman Amjad - Posted on: March 21, 2014 |

Comments | 中国 (Chinese)
Google Translation: اُردو | 中文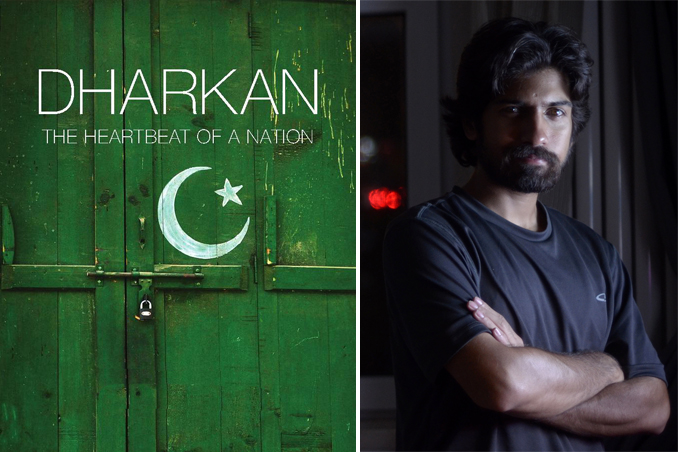 DHARKAN - The Hearbeat of Nation
A young woman in black holds up her infant for the camera; her little toddler looks away. The woman's face is completely placid, but her eyes betray a mournful soul and a single tear is frozen on her cheek. The despondent lady in black from Dadu, Sindh, would have become a forgotten memory of the past, had she not been enshrined in a black and white image for the world to know. This kind of captivating, empathy invoking human portrait is part of a mesmerizing collection of portraits and landscapes that are a product of the creative lens of Mobeen Ansari, a young photographer from Islamabad.
Mobeen Ansari can be defined through many creative prisms. He is a painter, a sculptor, photojournalist, printmaker and storyteller. He started off as an amateur photographer covering concerts for the band Noori and now, eleven years on, he has much to brag about on his resume. Hello Magazine selected him as one of Pakistan's Hot 100 talents, his portrait of the popular politician Imran Khan was featured on the cover of Herald, his work has been published in all major media publications and last month he launched his first book, Dharkan.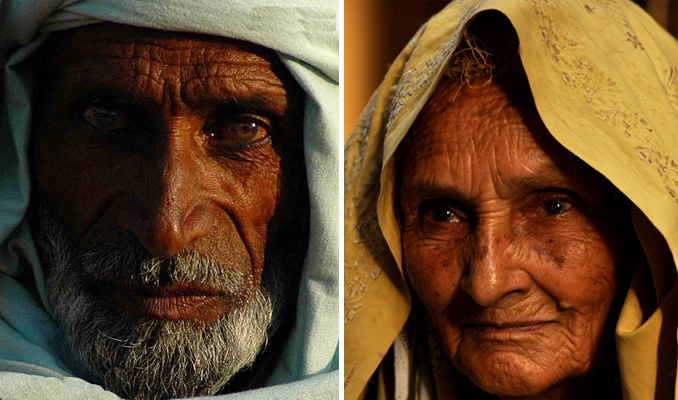 From Fateh Jang, December 2008 From Raja Bazaar, Rawalpindi
Mobeen was only three weeks old when he experienced a severe meningitis attack due to which he lost most of his hearing and smell. According to him, due to his hearing impairment he remained an introvert most of his early life. In his O-levels, his father bought him a digital camera, one of the first ones at the time. The camera would function better than any hearing aid in helping him communicate. "One day a class fellow of mine got into a fight," Mobeen reminiscences "and he lost the fight. He started crying in the basketball court. He didn't notice I was there with my camera. I decided to take a picture." In that moment, Mobeen could connect with his class fellow's anguish. "I liked the idea of capturing the human emotion spontaneously." His paintings and photographs allowed him to communicate in a way that was otherwise more challenging. "Because I don't talk as much I tend to listen and observe more, and my portraits help me understand my milieu. People often accuse me of lacking depth, but my depth is not in my words, it's in the images I create." His photographs not only bring out the hidden depth of his subject, but also reflect bits of his own self.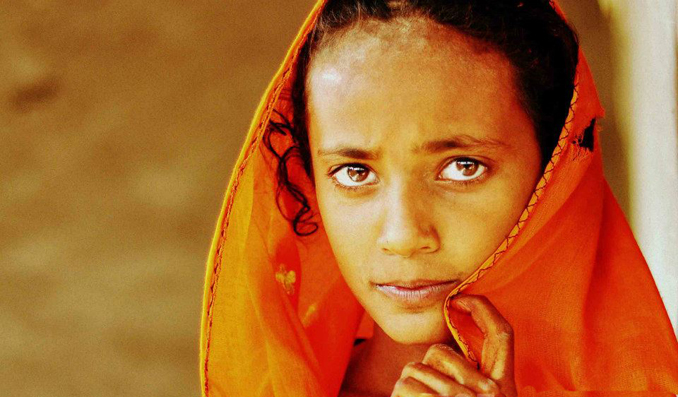 From Thatta, Sindh, July 2012
About four years ago, while attending a concert, Mobeen was sitting too close to a speaker and as a result, he completely lost his hearing from one ear. "Due to this challenge, not shortcoming," he emphasizes, "I have gotten to experience the more loving and sympathetic side of Pakistan and that is when I thought of starting this book, as a way of giving back." The idea matured when he was in his fourth year at the National College of Art, Rawalpindi. The college is situated in Liaquat Bagh, a political beehive of the city, and is a reflection of the myriad of conflicts and issues in the country. "I saw a lot of people in my generation express pessimism over the state of the country," but his father pushed him to see the beauty within by narrating inspiring stories about individuals from Pakistan. "I wanted to inspire people my age," he says, but most importantly, he wanted to emphasize a positive image of the country that is often neglected and uplift its image on the global map.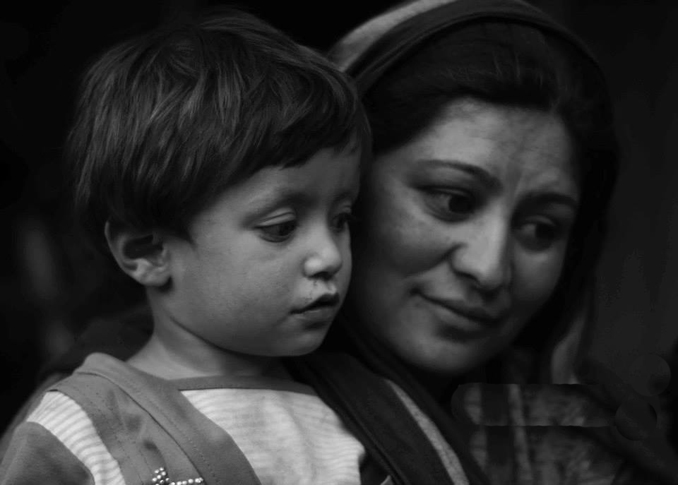 From Ghizer Valley, Gilgit-Baltistan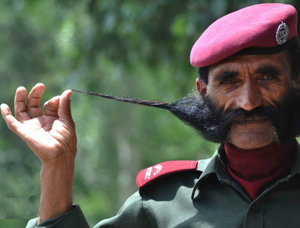 From Baltit Fort, Hunza
"I didn't have a vivid idea or concept," he admits, but he started with capturing portraits of well-known faces such as Ardeshir Cowasjee and Shaan, as well as national landscapes. Soon he decided to include just portraits. He met both famous and unsung heroes. "I wanted to feature people from all facets of life, integral faces such as a sewerage cleaner and Abdul Sattar Edhi, people from all walks brought together on one platform." To photograph all the people he wanted, Mobeen had to travel across the country. Friday evening he would get on a bus, photograph a couple of people and come back by Sunday. "The book opened my world; I was able experience so much more of the country. It was difficult traveling for weeks on a bus, but soon you get used to its charm, the strange music, the changing landscape, the cultural metamorphosis; every place is like its own country with a unique language; everything is so different, and you meet various people with different stories and experiences. It is a challenge I enjoyed. When you go an extra mile, you find some of the most amazing stories that ever existed."
Parveen Saeed of Khana Ghar
It is for these stories that Mobeen has traveled endless days with no sleep, so that a younger generation can grow up knowing the personalities, famous and obscure, who have shaped the nation. Whether it is Parveen Sayed who lives in one of the most dangerous parts of Karachi, who began feeding children for as low a cost as 3 rupees, after her neighbor shot her two children because she did not want to starve them, or it's the story of a young man who traveled in 1970, a year before East Pakistan became Bangladesh, with nothing but once case guitar, one pair of clothes, and a passion to sing; he used to sleep in a park, and perform at a cafés, until somebody asked him to appear on radio and eventually he became famous for his distinct voice and as one of the founders of pop music in Pakistan.
Mobeen's father was the one who suggested the name Dharkan for the book, because "The people you have photographed," he told Mobeen "they are like the pulse, the heartbeat, of the nation." The white and green flag on the cover of Dharkan becomes the door to visually understanding the multiple beating hearts of the nation that have shaped its history and present. "It has been an unexpected journey, even now, I have a long way to go, so we will see. I don't live in the past, I don't plan for the future. I live in the now and now has been an awesome journey."
The book launch for Dharkan will be held in Islamabad on 30th March for more details you can visit https://www.facebook.com/mobeenart?fref=ts
You may also like: