Lubna Aslam: Life as a Pakistani Actress
Written by: Sadeem Shaikh
Posted on: June 25, 2015 |

Comments | 中文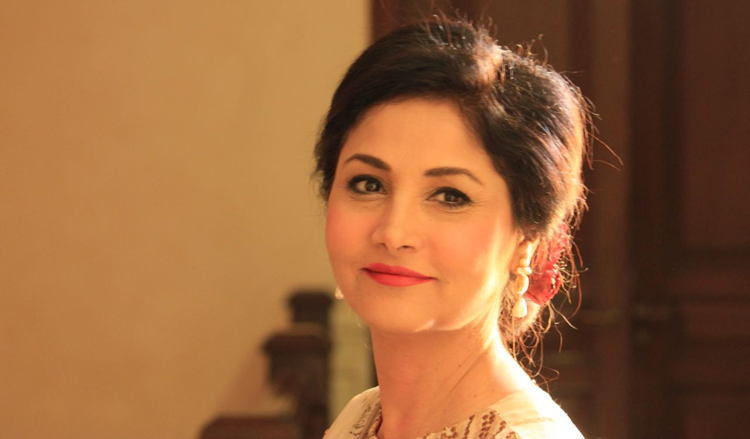 Lubna Aslam has acted in an array of drama serials and films over the last 15 years
In light of the stagnation surrounding the Pakistani television industry in recent times, many blame this state quite simply on the lingering effects of the poisonous death instilled at the hands of the Zia regime in the 1980s. The TV serials and films broadcasted today have been criticized for following monotonous and banal storylines, devoid of any impactful themes, and lacking the vital element of creativity that is ever so needed in any commercial production. In the face of such strong criticism, one finds dedicated actresses such as Lubna Aslam, who still hold Pakistani television in the prestigious ranks that it enjoyed in the 1970s. Having been cast in an array of drama serials and films over the last 15 years, Aslam remains convinced that Pakistani actors and actresses are immensely talented, and have a lot more potential than they are generally credited for. She carries this belief in the countless drama serials, films and advertisements that she has acted in over the years.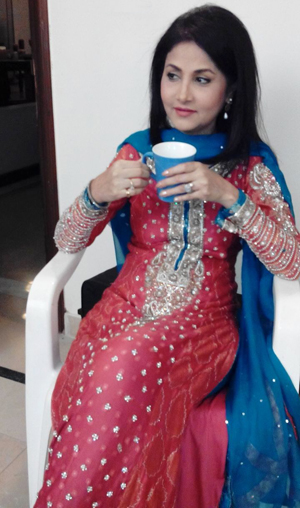 In conversation with Lubna Aslam
Born in Karachi and having studied at Karachi University, Lubna Aslam spent much of her childhood travelling around Pakistan on account of her father's post in the army. She excitedly pinpoints her earliest interest in theatre around the same time, when she would enthusiastically take part in school plays. One of her first popular plays was Anwar Maqsood's Agar Aur Jeetay Rehtay, whose title was taken from a great poem by Mirza Ghalib. However, it was in 2001 that Aslam began to seriously pursue acting, with a major role in a critically acclaimed PTV drama serial, Dard ke Faslay. She claims that this particular serial had a distinct following in the northern areas of Pakistan, seeing as how PTV was regularly watched in this part of the country. People from most other areas, on the other hand, had little or no knowledge of the production.
Soon thereafter, an offer for private shows came her way from GEO TV, and Aslam was quick to make her mark in the rising television industry of the time. A fascinating commonality in most of Aslam's drama serials relates to the societal themes that they address. As a policy, before taking on a project, she ensures that the storyline features a certain theme that works to propagate a positive message, or as an alternative, seeks to accost predominant cultural traits of contemporary Pakistani society. One of the first serials to achieve this was Meri Zaat Zarra-e-Benishan (2009), based on the novel written by Aslam's favorite screenwriter, Umera Ahmad. Having taken its title from Rahat Fateh Ali Khan's song of the same name, it dealt with important themes of spirituality and marriage in a traditional Pakistani setting. Aslam enthusiastically recalls how Meri Zaat was one of many serials that exposed her to an ensemble cast of outstanding actors, including Faisal Qureshi, Adnan Siddiqui and Samina Pirzada.
In 2011, Aslam was cast in ARY Digital's Roag, which confronts the imperative theme of child molestation in Pakistan. "It is important to inform people of themes that deal with human rights violations that are so widely prevalent in our country – drama serials provide the perfect platform to do this", said Aslam. While she thoroughly enjoyed the project, none of Aslam's serials took on a more courageous theme than her personal favorite, Siskiyan (2013). Following an imaginative approach to the subservient place of women in contemporary Pakistani society, the serial addressed issues of education, marriage and other social constraints affecting the Pakistani female. Aslam plays the role of a distressed wife, one that serves to be "different than usual", in her words. She speaks highly of another critically acclaimed drama, Main Dewani (2014). While she loved working on the project, its lack of critical reception disappointed her, given the theme's tremendous potential to impact conservative mindsets in Pakistan. The brainchild of director Aabis Raza, Main Dewani deals with the implications of a rare mental disorder called Erotomania. Given the audience's limited knowledge of the illness, many viewed the message as confusing and meaningless. In a mellow tone, Aslam explained that "this is a pertinent problem with Pakistani viewers – they are unaware of some of the most rampant and threatening troubles plaguing our society today".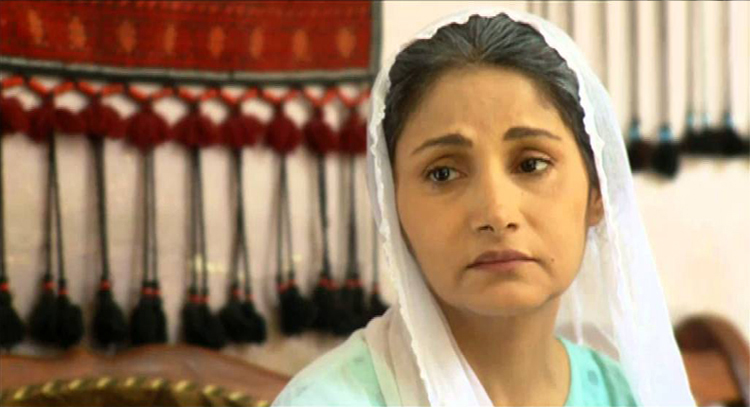 Almost fifteen years since her professional entry into the television industry, Aslam continues to seek meaning in her work, hoping that her willingness to impact the mindsets of the Pakistani population will, one day, do justice to her many years of resilience, passion and hard work. With this same dedication to bringing about change, she embarks on another unique journey to address the issue of terrorism in her upcoming classic political thriller, Maalik (2015), which features an ensemble cast including the likes of Farhan Ali Agha, Sajid Hassan and Ashir Azeem.
You may also like: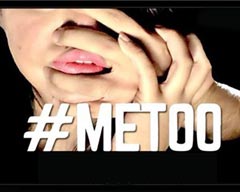 Theatre Review: #MeToo by BlankPage Productions
(January 12, 2018)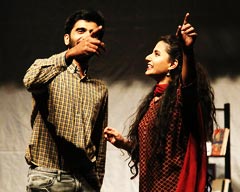 Theatre Review: Bol Kay Lubb Azad Hain Teray
(December 21, 2017)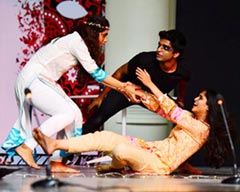 The Fringe 2017 – Intra-IBA Theatre Competition
(December 15, 2017)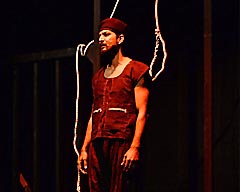 Theatre Review: Ajoka Theatre's 'Intezaar'
(November 30, 2017)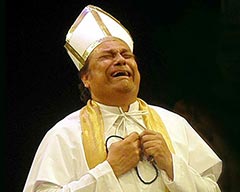 Theatre Review: 'Yahudi ki Larki' by NAPA at National Theatre Festival 2017
(November 02, 2017)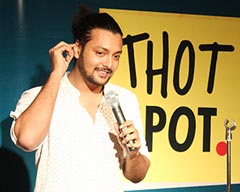 Bachay Panch Hi Achay (5 Kids are Enough) - A Saturday Night Comedy Show
(October 17, 2017)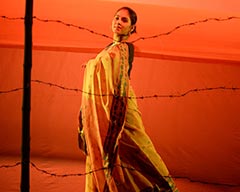 Ajoka Theatre's 'Shehr-e-Afsos - A City of Sorrow'
(October 13, 2017)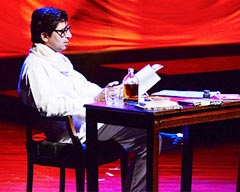 Theatre Review: 'Kaun Hai Yeh Gustakh' - Ajoka's Play about Manto
(October 12, 2017)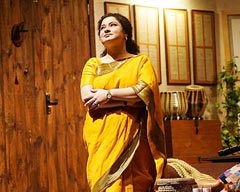 Theatre Review: 'Mushk - Fragrance' in Lahore
(October 10, 2017)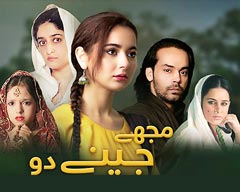 Drama Review: 'Mujhay Jeenay Doh'
(September 22, 2017)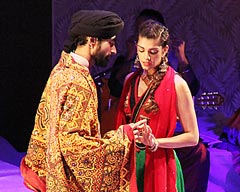 Heer Ranjha – Retelling Kaifi Azmi's Script in an Urdu Musical
(September 11, 2017)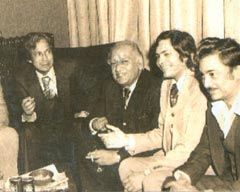 70 Years of Theatre: A Flashback Through the Ages
(August 30, 2017)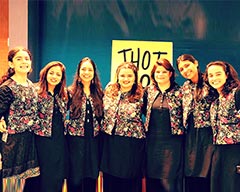 'The Khawatoons' Celebrate their First Anniversary!
(August 02, 2017)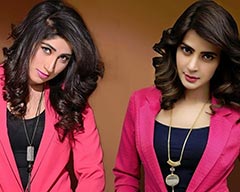 'Baaghi', a serial inspired by Qandeel Baloch
(July 31, 2017)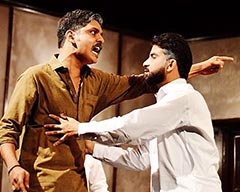 'Mulzim Ya Mujrim' – A Theatrical Production
(July 25, 2017)