Urdu Bazaar's Evolution, from the Mughal Times to the Present
Written by: Amber Juman
Posted on: October 21, 2016 |

Comments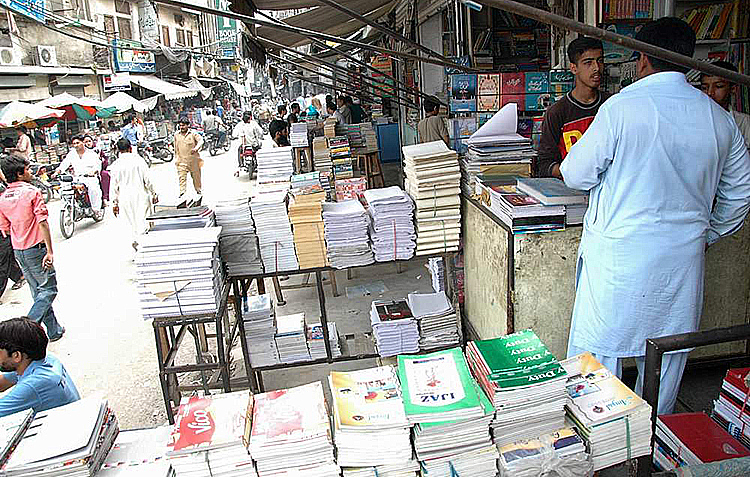 Urdu Bazaar, Lahore (source: Lahore Nama)
"Sometimes, you read a book and it fills you with this weird evangelical zeal, and you become convinced that the shattered world will never be put back together unless and until all living humans have read this book." - John Green, The Fault in Our Stars
Urdu Bazaar has been my playground since I was a child. I remember how, as soon as the summer vacations started, I would convince my father to take me there. I used to bring home a carton full of books every time, which I would finish within two weeks. But in those two weeks, I would go through a rollercoaster of emotions. Every line touched my heart and every character became a best friend. For a while, nothing would matter except the book that I was reading, and nobody can understand that better than a book lover.
Urdu Bazaar is among the oldest book markets in the entire subcontinent, and its roots can be traced back to the Mughal Empire. 'Urdu' comes from the Turkish word Ordu meaning 'army', and 'Bazaar' is a Persian word meaning 'market'. Urdu was widely spoken among the soldiers of the Mughal era, and some historians go so far as to say that the Urdu language received its name from the Urdu Bazaar. Since it originated in the Mughal period, the bazaar was located not just in present-day Pakistan, but also near the Red Fort in Delhi. With its vast collection of novels, travelogues, poetry and essays, the bazaar attracted aspiring writers, poets and scholars from all over the subcontinent, and hosted poetry sessions inside many of its shops. Unfortunately, though, it is said to have been destroyed in the 1857 War of Independence. The great Urdu poet, Mirza Ghalib lamented the destruction of Delhi after the war: "My dear man, when Urdu Bazaar is no more, where is Urdu? By God, Delhi is no more a city, but a camp, a cantonment. No Fort, no city, no bazaars..."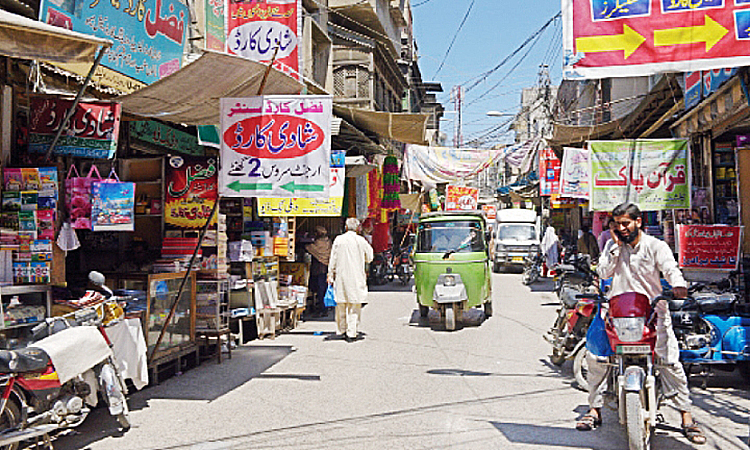 Today the Urdu Bazaar can be found in all the major cities of Pakistan, including Karachi, Lahore, Rawalpindi, Multan and Sargodha. It has become a hub for all services related to printing and publishing, and regularly attracts wholesale dealers who sell paper, stationery and books. Some of the country's biggest publishers and distributors have set up their offices here. As a result, the bazaar offers wholesale prices that are lower than any other market in the city.
The Urdu Bazaar of Karachi is located on the busy streets of Saddar, near other famous places such as the Zainab Market. Just as Zainab Market is a must-visit for every shopaholic, Urdu Bazaar is a favorite among book lovers in Karachi. The market not only offers every best-selling novel that you can think of, but all kinds of academic literature as well. Course books are sold in large quantities, from pre-school all the way to postgraduate level. Whether it's a book on science, history, philosophy, religion, literature or art, you will find it here. Moreover, if you're preparing for an admission test such as the SAT, GRE or CSS Exam, Urdu Bazaar will provide you with all the relevant material at competitive rates. The shopkeepers may not have command over the English language, but they seem to have in-depth knowledge of every book and every author.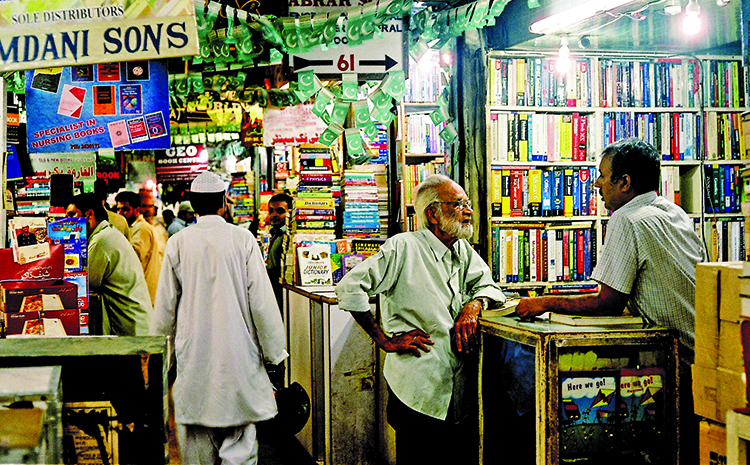 Urdu Bazar Karachi (source: Dawn)
Of course the bazaar doesn't just sell English books; you will also find Urdu magazines, mystery novels, and almost every work of Urdu literature that has ever been published. If you look carefully, you may even come across classics that are over two centuries old. However, in the case of Urdu, there seems to be much greater demand nowadays for books on religion as opposed to literature.
It doesn't end at books, though. Urdu Bazaar is the best place for printing wedding cards, posters, brochures, banners and books. You will also find gift boxes for different occasions, as well as stationery of all kinds, including school items for children and office equipment for adults, such as card cases and folders. For those who are unable to visit the bazaar, most shops also provide a free online home delivery service to any part of the city, and offer a cash-on-delivery option.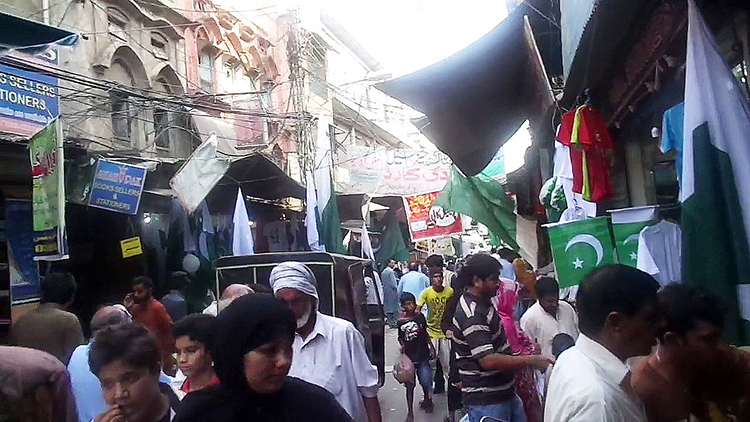 Urdu Bazaar Rawalpindi
In the internet age, where every book is just a click away, these bazaars may have lost value for many. However, although purchasing e-books is more convenient, it pales in comparison to the experience of owning and reading a printed book. You will never be able to appreciate the smell of a book, or the thrill of reading blurb after blurb in search of the perfect novel. And years later, a folded page wouldn't be there to remind you of the most memorable section from your favorite book. Hence, even in this day and age, Urdu Bazaar has a significant role to play. Every visit to this place warms my heart and gives me hope that book lovers are still alive.
You may also like: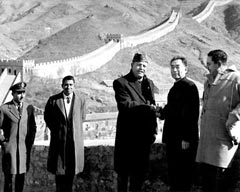 From People to People, Pakistan-China Relations since 1965
(December 12, 2017)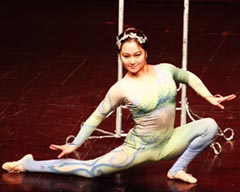 Rhythm of Liaohai Gala at PNCA, Islamabad
(December 08, 2017)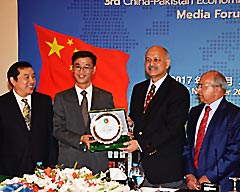 3rd CPEC Media Forum, Islamabad
(November 28, 2017)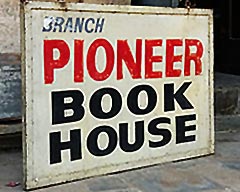 Pioneer Book House, Karachi
(November 24, 2017)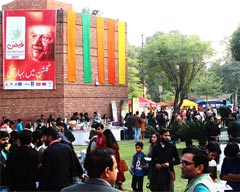 Faiz International Festival 2017
(November 22, 2017)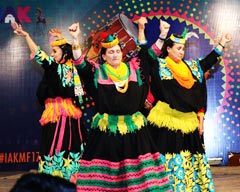 Lok Mela comes to Karachi
(November 17, 2017)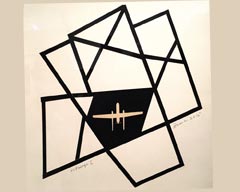 Writing Partition in Urdu
NYU's Urdu Conference
(October 13, 2017)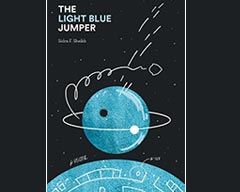 Book Review: The Light Blue Jumper by Sidra F. Sheikh (First Pakistani science fiction novel)
(October 02, 2017)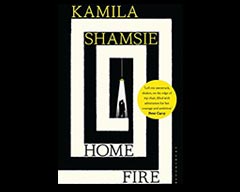 Book Review: Home Fire by Kamila Shamsie
(September 07, 2017)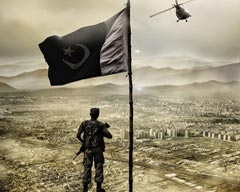 Pakistan's Armed Forces face challenges in 2017 with a New Confidence
(September 05, 2017)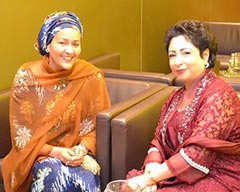 August 14 celebrations at the UN with the Sachal Orchestra
(August 15, 2017)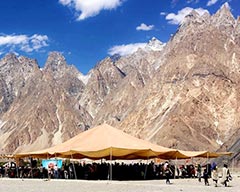 FACE Mela 2017, Passu
(August 10, 2017)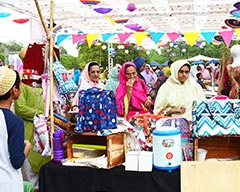 The Bohra Bazaar, Karachi
(August 07, 2017)