Theatre Review: 'Wash Yourself of Yourself' at the NAPA International Theatre and Music Festival
Written by: Farheen Abdullah
Posted on: March 31, 2017 |

Comments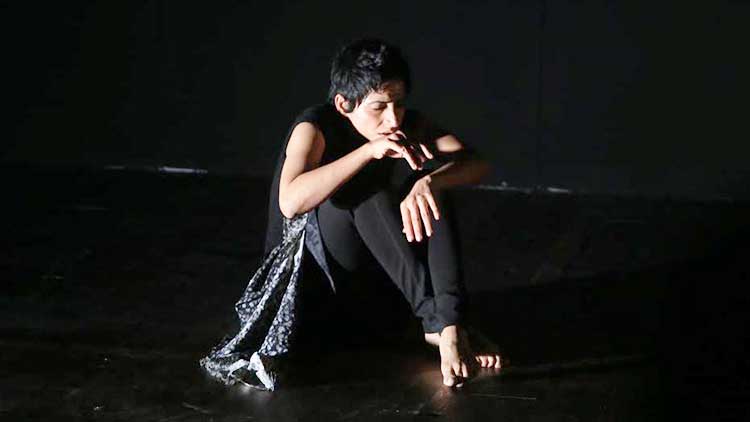 Joshinder Naggar as 'Joshu'
With only a few more performances to go, the sixth NAPA International Theatre and Music Festival will end on 2nd April, 2017. Showcasing national as well as international talent from a variety of cultures, and seamlessly blending music, art and dance, the festival has so far been nothing short of delightful. While some plays came together as joint efforts of various artists giving multidimensional performances, others stood out for their simplicity and minimalistic approach. Wash Yourself of Yourself, being performed on the 30th and 31st of March, fits perfectly into the latter category.
Directed by and starring the multitalented Joshinder Naggar, Wash Yourself of Yourself is a one-woman show that merges dance, movement and dialogue, aided by pre-recorded projections and a combination of sound and music. Personifying the lead character Joshu as a swallow, which is known as the bird of freedom because it is constantly migrating, the performance depicts a journey of emotional migration.
The mastermind behind the play, Joshinder Naggar, is a creative and performing artist originally from Australia, who has been working in Karachi since 2007. She is a teacher, actor, choreographer, producer and writer trained in Bharatnatyam from the Bharatalya Dance Academy, Melbourne and Modern Contemporary Dance from Deakin University, Melbourne. She is best known for her innovative, experimental dance dramas. In 2014, Joshinder worked with renowned sculptor Amin Gulgee and starred in his production, Where's the Apple, Joshinder? More recently, she staged her third show, Conversation 2016 – A Love Letter to Karachi.
Her latest performance follows a woman's life journey. Starting from age 5, Joshu explores the innocence of a child: open, joyous, and aware of violence. This is followed by the tender age of 14, diving deep into the scars inflicted on the child by a chaotic world. What follows is a lifelong process of shedding the baggage, and finding one's way back to innocence, which is in fact our true nature. A process of "washing" begins. Cleansing, praying, cooking, and many other activities take place that lead the protagonist through a portal, to a parallel reality, where all is still and soft. Out of this stillness emerges a bird that has finally found its wings, ultimately leading to ecstasy.
From the very first scene where Joshu performs a shadow dance behind a white veil, which could be interpreted as a child present inside a mother's womb, the act had the audience hooked. With Joshu's torch being the sole source of light during the first few minutes, the atmosphere in the NAPA Playhouse Basement was quite intense. Through her monologue we find out about her past: who her parents were, which flavour of ice-cream she liked, how she wanted white earrings and a necklace – again signifying the need to be pure or return to the original form of being. As the protagonist moves on to grow older, the audience is given further insight into how one of Joshu's closest friends, Manjali, committed suicide, how Joshu took classes for dancing, cooking, sports, and even arts. We get to know about her fantasies of marrying her lover once she turns 18. Ultimately, we see Joshu unable to let go of her past as she literally carries around multiple bags with her, each signifying the hardships she has had to bear. Struggling to reach the light that would free her of this torment, Joshu finally ends up under the spotlight, where she settles down to cherish the moment, for it consists of "nothing but breath". However, she gets back up and makes her way back to the baggage she has been carrying around for years: the memories of the people who left her, the reminders of everything that she has lived through.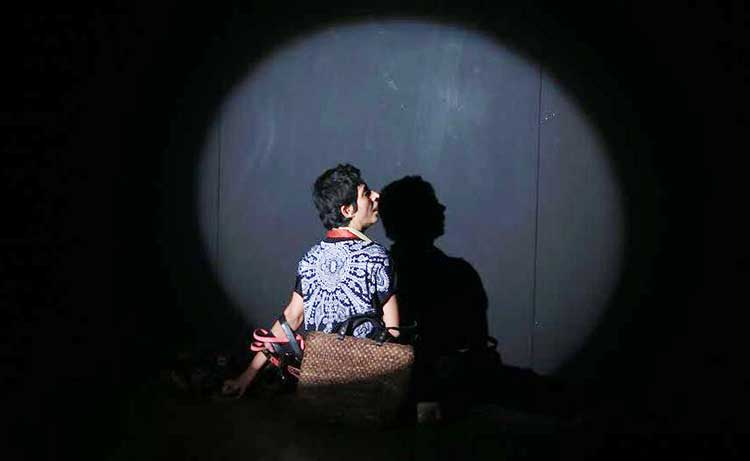 When Joshu finally finds the light she's been looking for
What was truly commendable was the fact that the entire act featured only one character, and in a matter of 40 minutes, was able to narrate her entire life journey. Using songs like Maria Mena's Habit, Joshinder used music to help move the plot forward where words couldn't do justice. One might expect a single-character performance to become monotonous or boring, but the transition between each stage using a variety of lights and sounds, combined with the sudden shift from verbal communication to dance movements, kept the audience asking for more, and truly deserved the standing ovation that it received from the spectators at the end.
You may also like: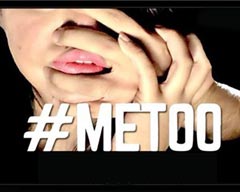 Theatre Review: #MeToo by BlankPage Productions
(January 12, 2018)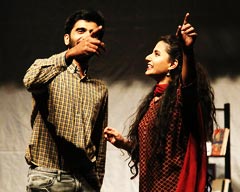 Theatre Review: Bol Kay Lubb Azad Hain Teray
(December 21, 2017)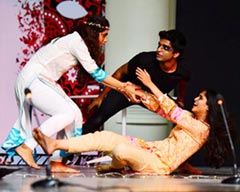 The Fringe 2017 – Intra-IBA Theatre Competition
(December 15, 2017)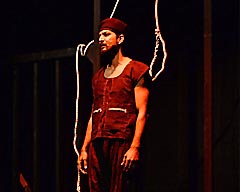 Theatre Review: Ajoka Theatre's 'Intezaar'
(November 30, 2017)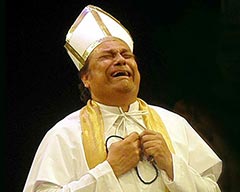 Theatre Review: 'Yahudi ki Larki' by NAPA at National Theatre Festival 2017
(November 02, 2017)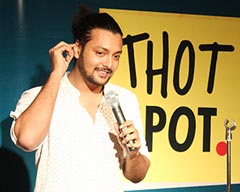 Bachay Panch Hi Achay (5 Kids are Enough) - A Saturday Night Comedy Show
(October 17, 2017)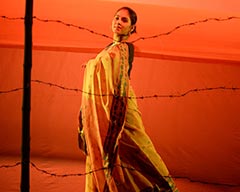 Ajoka Theatre's 'Shehr-e-Afsos - A City of Sorrow'
(October 13, 2017)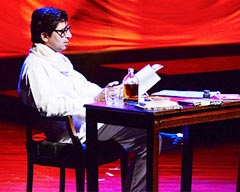 Theatre Review: 'Kaun Hai Yeh Gustakh' - Ajoka's Play about Manto
(October 12, 2017)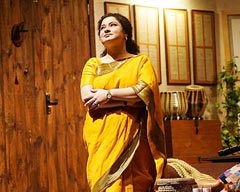 Theatre Review: 'Mushk - Fragrance' in Lahore
(October 10, 2017)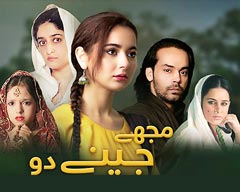 Drama Review: 'Mujhay Jeenay Doh'
(September 22, 2017)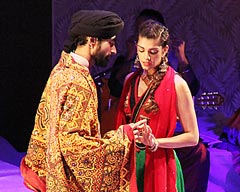 Heer Ranjha – Retelling Kaifi Azmi's Script in an Urdu Musical
(September 11, 2017)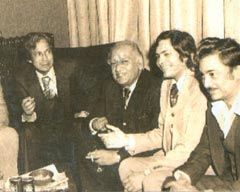 70 Years of Theatre: A Flashback Through the Ages
(August 30, 2017)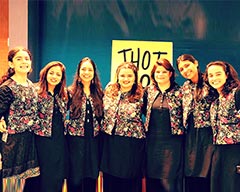 'The Khawatoons' Celebrate their First Anniversary!
(August 02, 2017)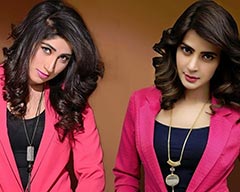 'Baaghi', a serial inspired by Qandeel Baloch
(July 31, 2017)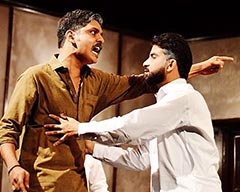 'Mulzim Ya Mujrim' – A Theatrical Production
(July 25, 2017)