30 Years of Ajoka Theatre: Battling for Pakistan's Soul
Written by: Dr Dushka H Saiyid
Posted on: December 05, 2014 |

Comments | 中文

Ajoka's international profile is being raised with the staging of an adaptation of Ajoka's play Dara in January 2015; a befitting recognition for Ajoka on its thirtieth birthday. It is the first time that any play from India or Pakistan has been adapted for The National Theatre, UK's pre-eminent state run theatre, shaped by such legendary Artistic Directors as Sir Lawrence Olivier and Sir Peter Hall. They have also been invited by the Georgetown University in Washington D.C. to perform Amrika Chalo (Destination USA).

Shahid Nadeem Madeeha Gauhar
I got an opportunity to interview the husband and wife duo of Madeeha Gauhar and Shahid Nadeem, the moving spirits behind Ajoka, in order to understand the unique journey of Ajoka. Madeeha recalls that she had opportunities to act and direct plays while at Kinnaird College Lahore, and was acting in Pakistan Television (PTV) dramas when General Zia ul Haque seized power in 1977, but opted out when freedom of expression was snuffed out and an ideology of "chaddar and char diwari" (women should be appropriately covered and should stay within the four walls of their homes) was imposed on PTV. She enrolled in the Master's program at Government College in 1978, and her first clash with the authorities came when as Secretary of the famed Government College Dramatic Society (GCDC) they decided to stage Sartre's Men Without Shadows. The college administration locked them out of the auditorium, as the play was about French resistance during the Vichy government, and the parallels of Marshall Petain with General Zia ul Haque were obvious. The students broke the locks and still managed to stage it, but in the new atmosphere of censorship she also felt obliged to resign as the joint-editor of the college magazine, The Ravian.
Women's rights were under attack as the Zia dispensation carried out regressive legislation, but the women responded spiritedly. When the Women's Action Forum (WAF) was formed, she was at the forefront of the movement and organized short skits on women's issues for them.
Shahid Nadeem was working for the PTV and was a leader of its union, when one day in February 1978 the unions took over all the PTV centers. The leaders were arrested, unions disbanded and Shahid Nadeem sentenced to one year and fifteen lashes. Luckily for him, the Holy Prophet's (PBUH) birthday fell on the day that he was to be lashed, and his lawyer, Aitezaz Ahsan, got a stay order. He was given remission of sentence and released after nine months, but started working for underground newspapers. General Mujeeb, Zia's Goebbels and the Information Secretary, summoned Shahid Nadeem and advised him to leave the country, saying "there is no place in the country for a man like him", and expressed displeasure at his continuing to meet members of the union. The crackdown was in full swing in the early part of 1979 as the government prepared to hang the ex-Prime Minister Bhutto, and Shahid Nadeem, like many others, went into exile.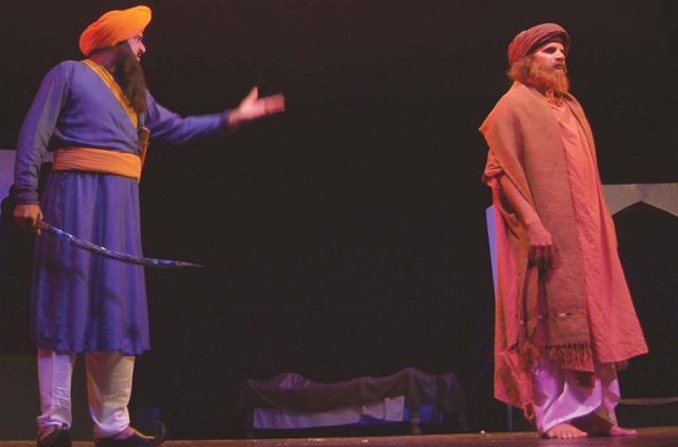 Bullha (Life & times of a Sufi poet)
While in London, he worked for the BBC Urdu service, wrote a regular column for The Muslim and later joined the Amnesty International, which had earlier declared him to be a prisoner of conscience. He was also active in the MRD (Movement for the Restoration of Democracy), where one of the activists was Justice Safdar Shah, who had cast a dissenting vote against the death sentence on Bhutto. He had escaped to London via Afghanistan on a donkey, "an unsung hero", Shahid Nadeem opines.
Madeeha founded Ajoka in 1984, adopting the name that Shahid Nadeem and a few others had adopted for their stillborn theatre in 1971, and staged their first play Jaloos (The Procession) by Badal Sircar, the radical Bengali playwright. It was performed in the lawn of her mother's house and drew a wide audience, but soon the agencies began to harass them against such activity in the Cantonment area. She left for London on a British Council scholarship where she met Shahid Nadeem. She had been scouting for original plays for some time, and had seen one of his plays performed at Kinnaird's drama festival. Barri (The Acquittal) was Shahid Nadeem's first play for Ajoka, about four women in prison on various charges, from Hadood to blasphemy. It acquired an iconic status both in Pakistan and India and was later made into a television serial, Neelay Hath. The turning point for Ajoka came when General Zia's plane crashed in 1988, and Shahid Nadeem returned to Pakistan and tied the knot with Madeeha.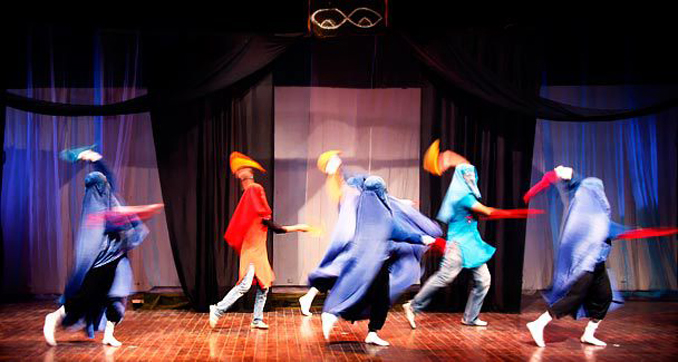 Burqavaganza
Ajoka's reputation has grown since then, combining a social message with entertainment. It has re-interpreted history, and revived such anti-establishment figures as Bhulla, a Sufi poet, Dara Shikoh, a Mughal prince, and the revolutionary Bhagat Singh, as well as lighter social critique handled with sensitivity, as in Burqavaganza. It has also addressed such social issues as acid burning and the working conditions of brick kiln workers, and used community theatre for that purpose. Ajoka has performed in India, becoming a voice for regional peace, and Shahid Nadeem's plays are being taught in universities of the Indian Punjab. Strapped financially, they continue to soldier on with Promethean heroism without any help either from the government or the corporate sector. They declare that changing the mindset is the most fulfilling aspect of the project Ajoka.
Conceived and shaped in the crucible of the Zia era, Ajoka has become a symbol of resistance and challenge not just to dictatorships, but also to the more enduring system of patriarchy and feudalism that is buttressed by a warped version of Islam.
You may also like: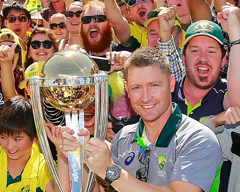 Australia Pulverizes New Zealand to Bag World Cup 2015 Trophy
(March 30, 2015)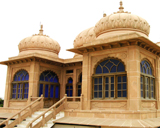 The Undying Grandeur of the Mohatta Palace Museum
(March 29, 2015)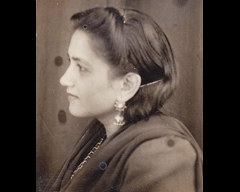 Ada Jafarey: A Tribute
(March 27, 2015)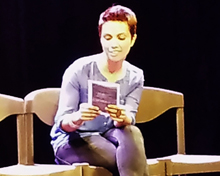 Me, My Mom & Sharmila: Fawzia Mirza and the Brown Woman
(March 26, 2015)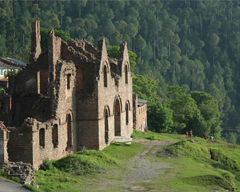 Silk Road: The Picturesque Mansehra and Abbottabad-VI
(March 25, 2015)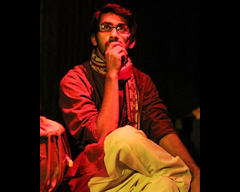 Azeem Hamid and the Independent Theatre Company
(March 25, 2015)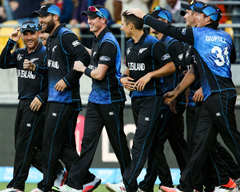 New Zealand to Choke South Africa and India to Overpower Australia?
(March 24, 2015)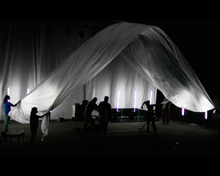 NAPA International Theatre Festival 2015: 'Among Fog'
(March 20, 2015)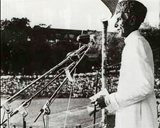 Pakistan Resolution Revisited
(March 20, 2015)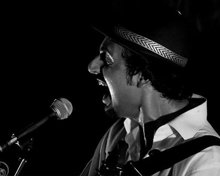 Faizan Tirmizi - The Ideology of an Aspiring Musician
(March 12, 2015)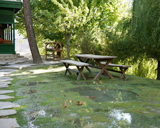 Hunza Valley: A Fine Balance between Tradition and Modernity
(March 10, 2015)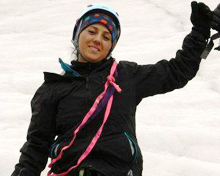 Samina, we are proud of you!
(March 06, 2015)