The legacy of Pakistani Media
- Posted on: June 23, 2013 |

Comments
Google Translation: اُردو | 中文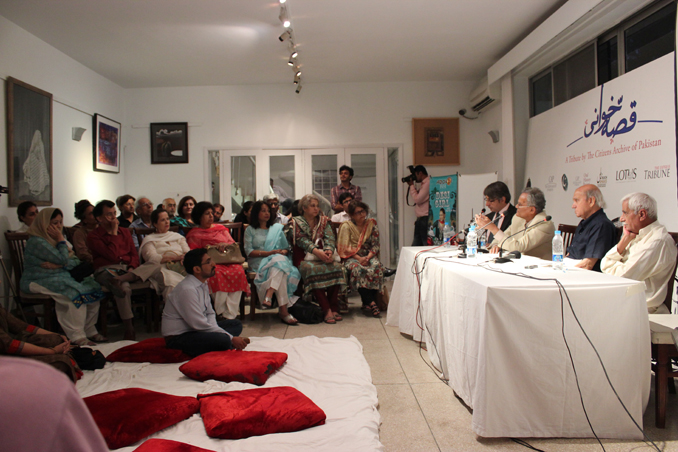 Entitled PTV and Radio and accentuated with an amazing line up of speakers, Day 2 of the Qissa Khwani Baazar promised to be an exciting one, and what a pleasure it was to attend! The stories that these experienced individuals shared helped one appreciate how important the media is to a country since it helps shape the mind-set of a society and affects its culture on so many levels.
Who would have known that Marconi, the inventor of the Radio, gifted a radio set to our very own city- Peshawar in an effort to popularize his invention? Or, the fact that BBC initially helped set up the radio broadcasting service in British India. Mr Agha Nasir fascinated the audience with this trivia about the industry and spoke about the evolution of the radio, its journey through the years, radio associations becoming radio stations and the advent of the television. Mr. Ahmad Salim told anecdotes from his writing experiences with PTV and listening to the panellists' stories made one realize what a long and tedious journey our industry has been through.
The keenness of the audience and the enthusiastic question and answer session that followed showed that this interaction between the veterans and amateurs of the television and radio industry was much needed. Kudos to the Citizens Archive of Pakistan for initiating such a stimulating series of events!
You may also like: