Dawn - All About Lifestyles Expo!
- Posted on: December 11, 2013 |

Comments
Google Translation: اُردو | 中文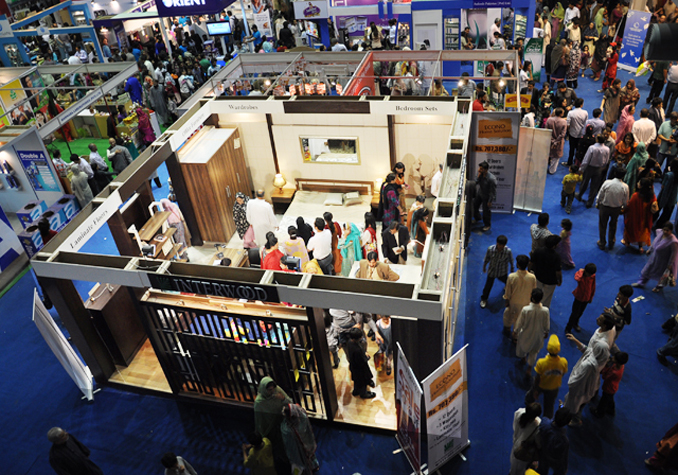 Dawn held its annual exhibition in Lahore on the 7th and 8th of December at the Johar Town Expo Center. It was a well put together event centering on the theme of emerging lifestyles at the urban centres. It had to offer something for every member of the family. The main hall had stalls ranging from food items to clothing, electronic appliances, foot-wear as well as household items. Habitt who call themselves a 'the complete home store' had set up their stall exhibiting a wide range of products from mugs, photo frames to barbeque grills, modern styled sofas, coffee tables and indoor plant decorations. In addition, E-commerce companies like Symbios.pk and Rocket internet had also arranged exhibitions to show how internet and online shopping is making waves by becoming a part of everyday life. There were handicraft stalls depicting the cultural and traditional craft of the region. Dawn had put up a food court which presented everything from tikka and seekh kebab-naan to pizzas. Adding to the scrumptious list was Bombay chopattay who were offering appetizing dahi balas. On Saturday the show-stopper was a German shepherd championship which was indeed a sight to behold.
You may also like: