Off the Road: Truck Art Comes to Karachi
Written by: Sadeem Shaikh
Posted on: June 04, 2015 |

Comments | 中文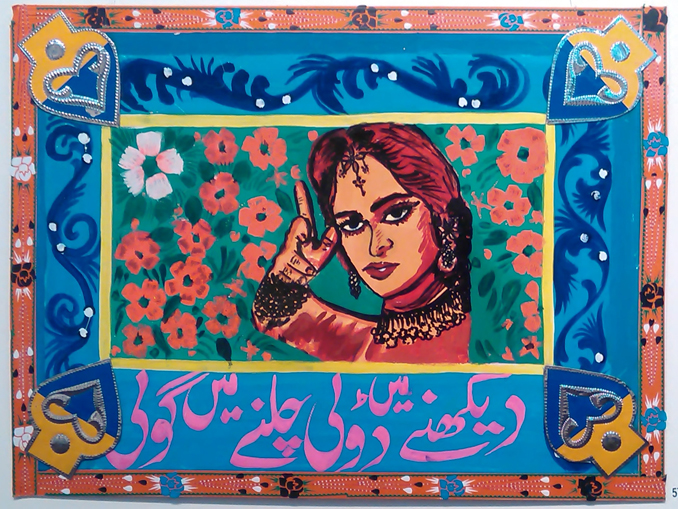 Truck Art
In the soaring heat of Karachi, art enthusiasts have something to look forward to this month. A Truck Art exhibition titled 'Off the Road' at the Indus Valley School of Art and Architecture (IVS) brings 62 vibrant paintings for display and purchase. While the event commenced on May 27th, it is scheduled to continue till July 20th. Part of a one-week workshop conducted at IVS earlier in May, the first five canvases put on display were by renowned artists Haider Ali and Mumtaz Ahmed, as well as teacher Gul Rez. The rest of the artworks have been created by Foundation Program students. Haider Ali and Mumtaz Ahmed are renowned for their experience with Truck Art, not just in Pakistan, but in many other countries around the world. They have travelled the globe with their art, and share an impressive collection of over 100,000 works, which include crockery, furniture and truck paintings.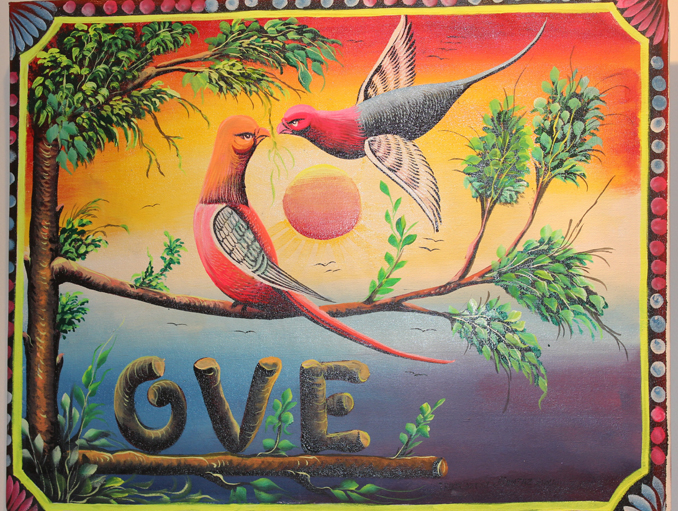 Enamel on canvas, by Mumtaz Ahmad
The IVS gallery had not many visitors on a Wednesday evening, given that holidays have started on campus. In light of this, there was a certain thrill to observing these astounding works by myself in an air-conditioned gallery on a hot summer evening. The two well-lit atriums of the gallery featured colorful paintings atop walls which could not have been completed in just a week-long workshop. The intricate floral patterns, detailed scenic backgrounds and brightly worked pictures of local animals and veiled women set in with the relaxed atmosphere. The basic aim of Truck Art, or 'Phool Patti' as it was initially called, is to develop complex images by synchronizing western designs with those of Pakistan's folk culture. The images displayed at the IVS gallery effortlessly fulfilled this purpose, embedding deeper meanings into the paintings by bringing in each artist's unique mindset and regional heritage. Many Foundation Program painters also drew mountains, valleys and rivers as backgrounds, alluding to the Pashtun origins of most truck drivers.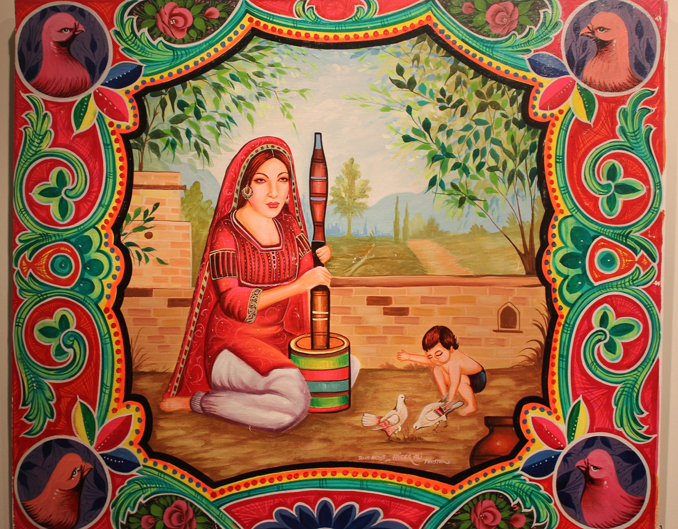 Intricate floral patterns in a village setting, by a Foundation Program student
Upon closer inspection, one could vividly observe the flawless detail in each of these hand-made works. The tone-perfect strokes around the edges of many paintings evoked a glistening aura, swiftly informing the viewer of the meticulous work that goes into Truck Art. The aluminum foil (or chamak patti) used at the corners of several canvasses enabled a quick shift of gaze to virtual images of shiny trucks, rickshaws and buses occasionally seen on the roads of Karachi. Mushy one-liners on the paintings, such as 'faasla rakh, warna pyaar hojayay ga' furthered this connection with emotion-ridden slogans on the back of many local locomotives in the city.
According to IVS Gallery manager Anbrin Qureshi, the current exhibition is one of around 25 events scheduled for the year. She lauded the "extraordinary brilliance" of the students who have created these artworks in such a short time period, making Off the Road the first ever IVS exhibition to showcase works by current enrollees.
Click to view picture gallery
You may also like: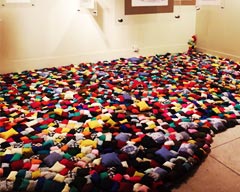 NCA Rawalpindi Degree Show 2017
(January 17, 2018)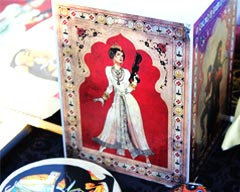 Winter Fete, Islamabad
(January 09, 2018)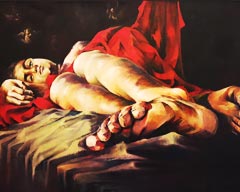 Review: 9th National Exhibition at PNCA
(January 02, 2018)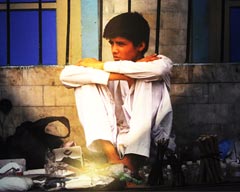 Yeh Hai Karachi 2: Photography and Film Exhibition
(December 20, 2017)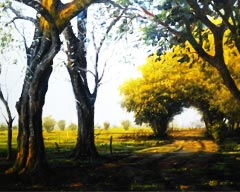 Art Review: Punjab Romanticism by Zulfiqar Ali Zulfi at Tanzara Gallery, Islamabad
(December 18, 2017)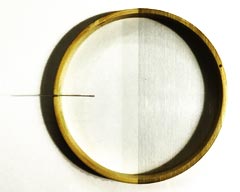 Art Review: Reading Between the Lines at Sanat Initiative, Karachi
(December 05, 2017)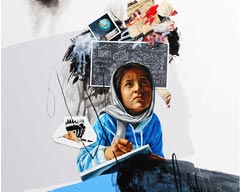 Art Review: The Onrushing 2 at Gallery 6, Islamabad
(December 04, 2017)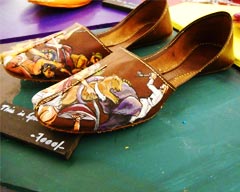 Daachi Arts and Crafts Exhibition 2017
(November 13, 2017)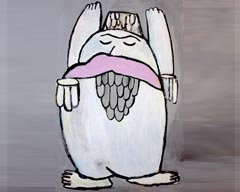 Art Review: 'Loompaland' at Studio Seven, Karachi
(November 09, 2017)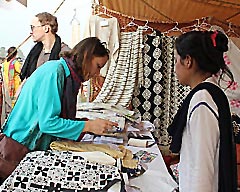 The Behbud Bazaar, Islamabad
(November 07, 2017)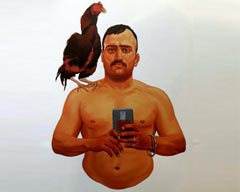 The Karachi Biennale 2017 (KB17)
(October 27, 2017)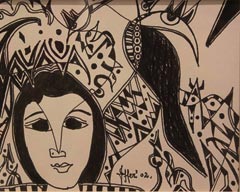 Wahab Jaffer Exhibition Opens at Tanzara Gallery, Islamabad
(October 20, 2017)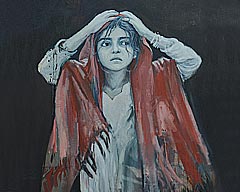 Art Review: Socio-Domestic at O Art Space, Lahore
(October 11, 2017)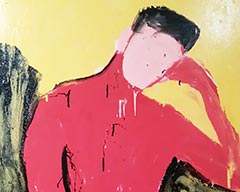 Art Review: 'Insta Loves II,' by Abdullah Qureshi at Satrang Art Gallery
(October 06, 2017)