'Daalaan' - Representing Pakistani Games at Dubai Design Week
Written by: Nageen Shaikh - Posted on: February 19, 2016 |

Comments | 中文 (Chinese)
Google Translation: اُردو | 中文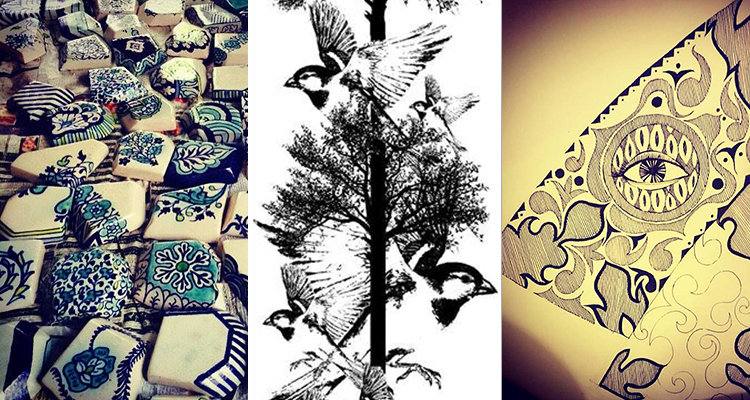 Pakistan has been making waves in the world of industrial and product design, contributing significant growth to the country's design sector. Amongst the thousands of Pakistani artists exhibiting successfully across multiple countries, one group stands out. Titled 'Daalaan', it is a unique project initiated by a multidisciplinary team of 9 pioneering artists in the fields of product, textile and graphic design, as well as architecture. The group carried the traditional Pakistani narrative into Dubai Design Week, an international design festival that saw artists and designers from all over the world participate in a week of creative, high-profile endeavors at the end of 2015. Curated by Salman Jawed, Principal Architect at the Karachi-based Coalesce Design Studio, Daalaan has been extremely well-received both locally and internationally, by art audiences and critics alike.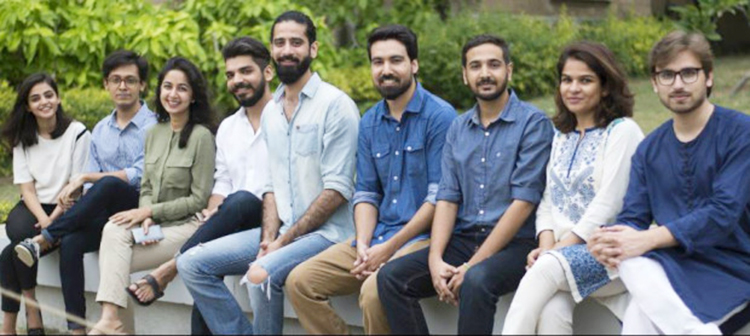 (L to R) Muniba Rashid, Saad Khurshid, Hina Fancy, Zaid Hameed, Salman Jawed, Mustafa Mehdi, Ali S. Hussain, Faiza Adamjee and Hamza Masood
Daalaan is a part of Abwaab ('doors' in Arabic), a platform where countries including the United Arab Emirates, Kuwait, Pakistan, Jordan, Tunisia and Saudi Arabia have displayed installations depicting the theme of Games – The Element of Play in Culture. Daalaan has been one exciting pavilion where major artists of the project, collaborating with other emerging and prominent designers of the field, have displayed an array of artistic furniture, sound installations, silk screen prints and creative takeaways. The major designers include Mustafa Mehdi, Faiza Adamjee, Ali S. Hussain and Salman Jawed, while the rest of the team consists of creative designers and artists from fields such as Graphics, Textiles and Fine Art.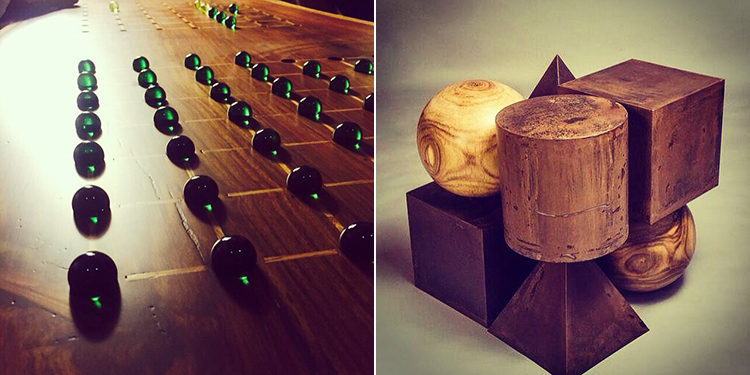 Kancha table and Ludo Coffee Table
The table with the green marbles, designed in wood, represents the game of kancha, popular in Pakistani culture since decades. Also, as one of the most popular games, Ludo has been embodied by reducing the four houses and colors into minimalistic three-dimensional figures, combined to bring out the best in fusion design and material treatment. The Lattoo Stool, crafted solidly in wood, is a beautiful representation of Lattoo, a game that is extremely popular in our courtyards and streets, enjoyed by children and adults alike.
Screens, offset printing and dyes have been extensively used to make up the Daalaan Pavilion, portraying various other games such as Chham Chham and Chirya Urri, the nuances of our cultural elements, and the symbolic nature of our courtyards. Mixtures of hues, soft colors, and natural shades have been blended with fast hand-sketches, rendered onto final prints for the screens that have been mounted at the ceiling of the pavilion. "Our artists have experimented with various organic shades, ranging from henna to terracotta, to achieve the perfect ethnic, earthy tone that is reminiscent of our Wattan Ki Mitti (soil of the nation)", says Salman Jawed.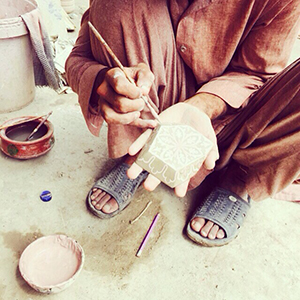 Making of the Pittu tiles
There has also been extensive work on hand-casted terracotta tiles, fashioned as pittu blocks that are used in the respective game, with attractive designs and simple motifs displayed on them. These have been hand-painted by artisans at Hala, where the traditional blue colors, pottery, handicrafts made in wood and steel, and hand-painting are extremely widespread and characteristic of Pakistani history and heritage. These tiles were also given as takeaways to visitors, who were impressed by the quality and intricacy of their designs. Tiles have also been painted in terracotta shades with glazing and casting in the furnaces at Hala.
Sound compositions have been put up that play continuously in a mellow tone, transporting the viewer into the courtyard where the games and interactions form a dynamic cultural experience. "To tie up the whole experience, we intend to use sound in an unusual way; not as a composition or a song, but as alienated sounds combined in a sound map. From the loud whirring of rickshaws to the chirping of cuckoos, we want our viewers to subconsciously listen to the sounds of Pakistan", says Salman.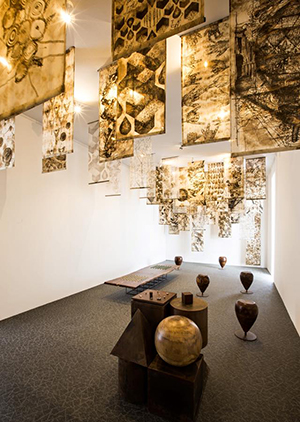 The Daalaan pavilion at Dubai Design Week
The pavilion has met with extremely positive reviews. Appraisals pertaining to the International Dubai Design Week at FT Magazine, Design Milk, global online art resources such as Dezeen, and other international art blogs and magazines have highly praised this fantastic endeavor. Art and design blogs such as Blogger's Canvas and The Mad Queen hail the project as "a refreshing experience" and "encapsulating images of moments and memories of the game", respectively.
Daalaan has captured the essence of Pakistani culture – from embodying the manja in the process of flying a kite, to the sounds of our streets, the flick of the finger when spinning a latoo, the joy of winning kancha in an animated game, the ball breaking the tower of pittu, the sounds of birds chirping – and much more. The team has successfully managed to explore the "courtyard" in its basic form, and through that, offered a glimpse into the finer details of Pakistani society and culture.
All images have been provided by Faiza Adamjee and the 'Daalaan' Facebook page.
You may also like: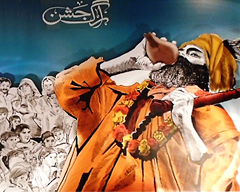 The Indus Valley School of Art and Architecture (IVS) Annual Degree Show 2016
(December 09, 2016)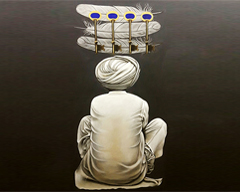 Kaleidoscope at Asia House London: A New Perspective on Contemporary Pakistani Art
(November 25, 2016)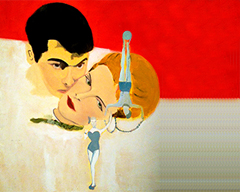 'Director's Cut': Argentine Artist Gonzalo Sojo at Satrang Gallery
(November 02, 2016)
Karachi Art Galleries: Giving a Voice to Budding Pakistani Artists
(October 26, 2016)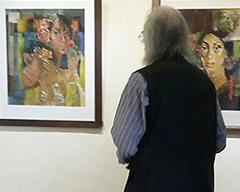 'Collective': Nomad Gallery Showcases the Work of Multiple Artists
(October 14, 2016)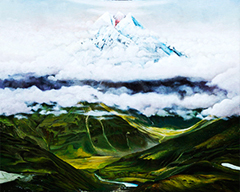 'Climate Change & Art' at Gallery 6: A Practitioners' Retreat
(October 10, 2016)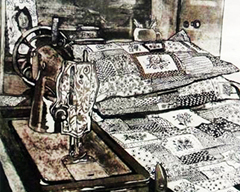 Entanglement: An Exhibition of Printmakers at Nomad Gallery
(September 26, 2016)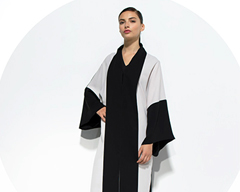 Feeling Like Royalty? Try Homa Qamar's Chic Abaya Collection!
(September 19, 2016)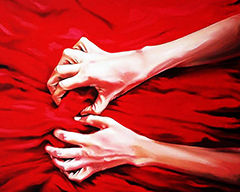 Facial Recognition: An Online Exhibition by My Art World
(September 16, 2016)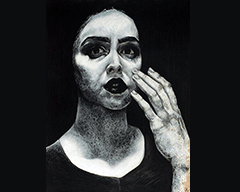 Young Talent: Nomad Gallery Showcases the Works of Miniaturists, Painters and a Printmaker
(September 02, 2016)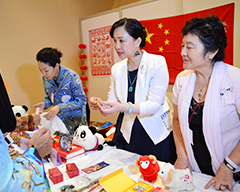 IFWA Charity Bazaar: Supporting the Pink Ribbon Cause
(August 29, 2016)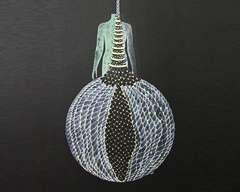 'Structural Intricacies' at My Art World
(August 26, 2016)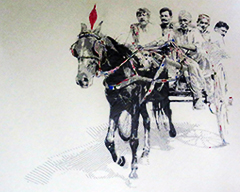 'The Future is Now' – A Cultural Narrative by 10 Artists
(August 22, 2016)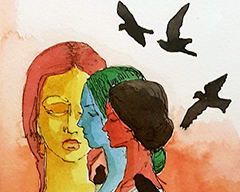 Summer Moods: Paintings, Prints & Calligraphy at Nomad Gallery
(June 17, 2016)