70 Years of Changing Tides in Pakistani Cinema
Written by: Syed Abbas Hussain
Posted on: August 01, 2017 |

Comments | 中文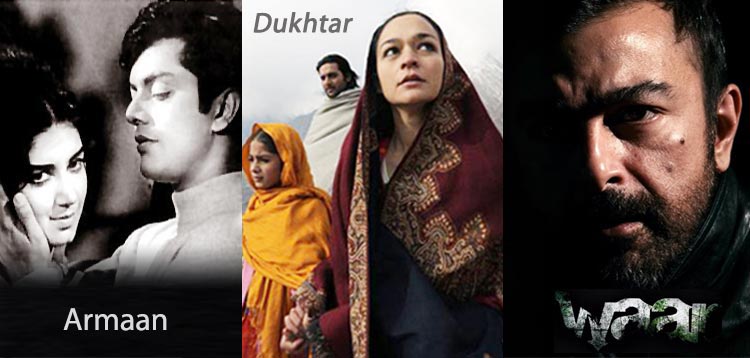 Zeba and Waheed Murad in Armaan (1966), Samiya Mumtaz in the lead role in Dukhtar (2014), Shaan Shahid in Waar (2013)
With a dearth of resources and technology, Pakistan's film industry had to start from scratch post Partition. Silver screens of the early years of Pakistani cinema were graced by the likes of Sabiha Khanum, Santosh Kumar and Noor Jehan. Apart from being a well-established actress and singer, Jehan was also one of the first female directors of the Subcontinent. Her debut directorial venture, Chan We (1951), was a blockbuster hit. While the foundations of the infant industry were built in the 50s, the decade of the 60s is often touted as the "golden era" of Pakistani cinema.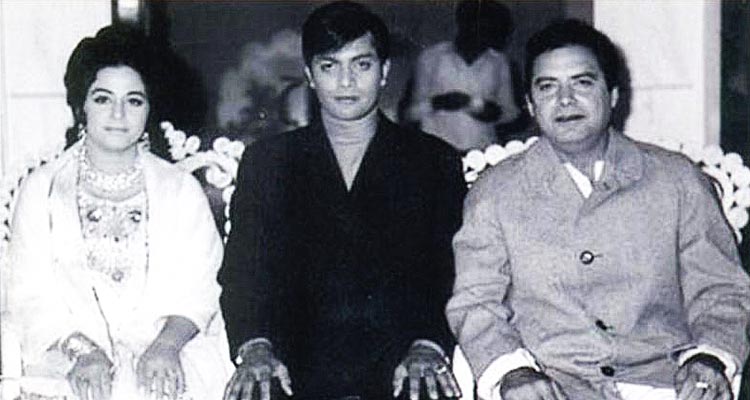 Sabiha Khanum, Waheed Murad and Santosh Kumar, lead actors in the 50s and 60s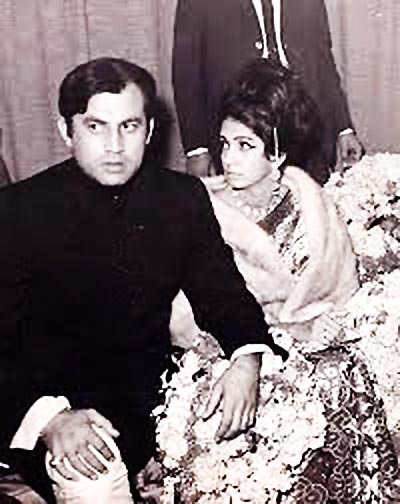 Muhammad Ali and Zeba, popular lead couple of 1960s
This period was marked by the mammoth run of films starring legends like Shamim Ara, Muhammad Ali and Zeba. Urdu films soon became a staple source of entertainment for the masses. The legendary Waheed Murad was a product of this time - a superstar known famously as the "chocolate hero." Termed the Elvis Presley of Pakistan, due to his looks and mannerisms, he was the quintessential romantic hero whose captivating flamboyance made him a heartthrob. Armaan (1966) was one of Murad's most epic cinematic pieces. Riding high on the drama quotient, the film also had an immensely popular soundtrack with memorable hits, such as Akele Na Jaana and Koko Korina. Muhammad Ali was another renowned actor of this period, known for his inimitable brooding persona. He debuted with the film Chiragh Jalta Raha (1962), along with Zeba – his better half in real life and frequently his lady love on-screen.
Apart from Zeba, Shabnam Ghosh and Babra Sharif were among the top-ranking heroines in the 1970s. Shabnam became synonymous with her trademark style of delivering dialogues while heaving, and Babra Sharif captured hearts through her beauty and vivaciousness in films such as Mera Naam Hai Mohabbat (1975) and Shabana (1976). The two leading ladies enjoyed a successful onscreen pairing with Nadeem, who carved a space for himself in the 1970s and 80s, with his youthful charm and razor sharp acting skills.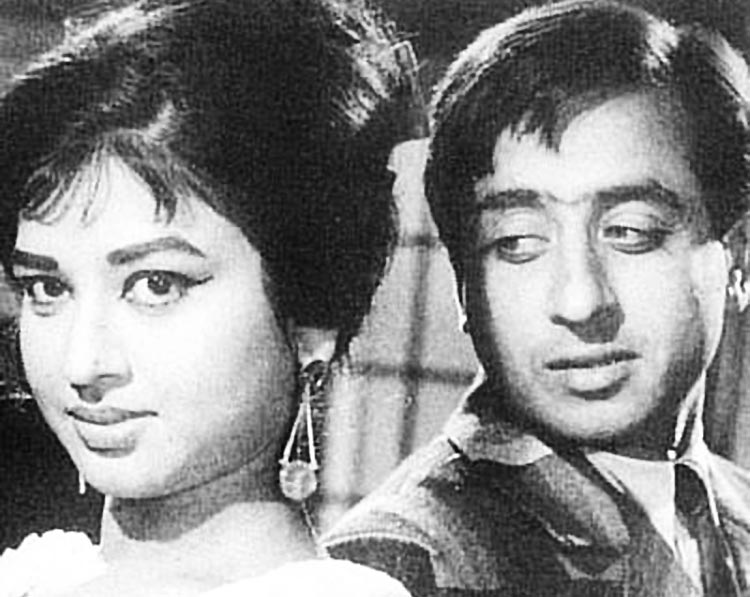 Shabnam and Nadeem, popular onscreen couple in the 70s
Political instability became a major stumbling block for Pakistan's thriving cinema during the draconian era of Zia-ul-Haq. Producers found it difficult to cope with heavy taxation and strict censorship laws, resulting in the rapid closure of cinemas and film studios. What survived in the peddling industry was a stream of Punjabi and Pashto films, pumped with violence and crass erotica. Sultan Rahi and Anjuman were emblematic of this brand of cinema. It resulted in ventures like the Maula Jutt (1979) series, which are nonetheless considered iconic in the Lollywood repertoire. Families stopped frequenting cinemas, and instead opted for pirated VCR prints of Hollywood and Bollywood films.
The 90s saw a mild revival of Urdu films under director Syed Noor, who spearheaded projects such as Sangam (1997), Jeeva (1995) and Sargam (1995) - pulling families back to the cinema halls to some extent. These films launched a new breed of young stars, such as Resham, Babar Ali and Meera. Meanwhile, Javed Fazil, in his directorial venture Bulandi (1990), launched two of the biggest stars of Lollywood - Shaan and Reema.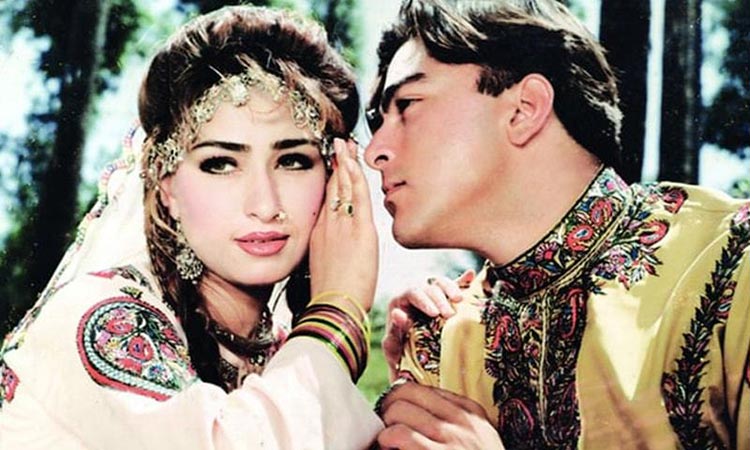 Reema and Shaan, popular onscreen couple in the 90s (Source, Hip in Pakistan)
Lollywood ushered in the new millennium with a major slump; an average of only six to seven films were being released per year in the early 2000s. While Javed Sheikh's Bollywood - like venture, Yeh Dil Aap Ka Hua (2002), managed to do great business, it was to be a mere storm in a tea cup, as far as the overall business of cinema is concerned.
In 2007, it was Shoaib Mansoor's colossal hit Khuda Kay Liye which changed the face of contemporary cinema in Pakistan. Mansoor managed to raise the bar through complex screenplay which explored ideological conflicts, in a post-9/11 world. This was the first Pakistani film to be released in India and that too to critical acclaim. Mansoor's second venture, Bol (2011), a gut-wrenching tale based on the theme of patriarchy, was yet again widely appreciated for its grit.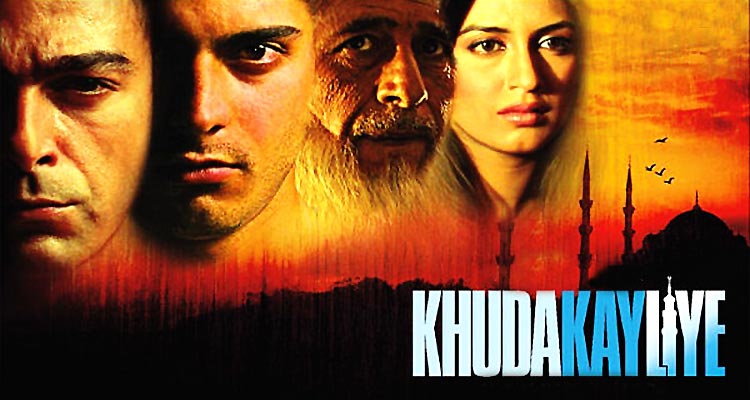 Shoaib Mansoor's seminal film 'Khuda Kay Liye' (2007)
A fleet of young filmmakers, capitalizing on technological advancements, are heralding the renaissance of Pakistani cinema. Meanwhile, urban dwellers are thronging the new cinemas which have sprouted across the country. In such a scenario, many television actors and directors are making inroads in films, and in doing so have tasted considerable success. There has also been a shift in the geographical hub of the film industry from Lahore to Karachi.
Recent releases have generated hopes that the Pakistani cinema may be coming into its own. With a range of themes being tackled, it may very well end up a profitable film industry. While Shoaib Mansoor may have initiated the trend of creating hard-hitting realistic films with serious social issues, other filmmakers like Afia Nathaniel of Dukhtar (2014), have followed suit. Some have chosen to venture into biopics, such as Sarmad Khoosat with his magnum opus Manto (2015) - a fictionalized depiction of the life of poet Saadat Hassan Manto. Adnan Sarwar's Shah (2015) belonged to the same genre, and effectively chronicled the exciting life journey of iconic boxer Hussain Shah. Both films garnered positive critical acclaim. However, Syed Ali Raza's Main Hoon Shahid Afridi (2013) was a commercial entertainer, with lip-synced songs and melodramatic screenplay.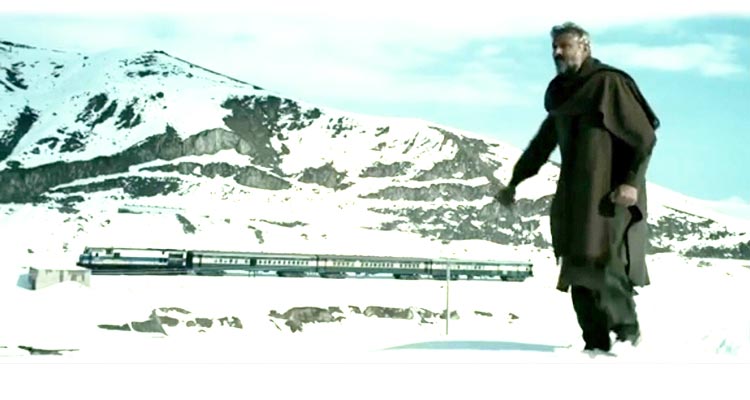 A scene from Jami's Moor (2015)
On the other hand, the visually evocative Moor (2015), by ace filmmaker Jami, was a crime drama set in the barren terrain of Balochistan, which satiated the appetite of serious cinemagoers, as did the much acclaimed Zinda Bhaag (2013), directed by Farjad Nabi. That is not to say that comedy has been ignored. In fact, quite a few comedy films have come out in the past few years - a mixed bag with some having aced the genre while others comedy falling flat. In the long list of such films which include Na Maloom Afraad (2014), Karachi Se Lahore (2015), Wrong Number (2015), Teri Meri Love Story (2016) and Jawani Phir Nahi Aani (2015), few stood out. Jawani Phir Nahi Aani, produced by Humayun Saeed and written by Vasay Chaudhary, is worth mentioning since it was a commercial success that sent audience members into peals of laughter, with it's in-your-face yet double-meaning humour.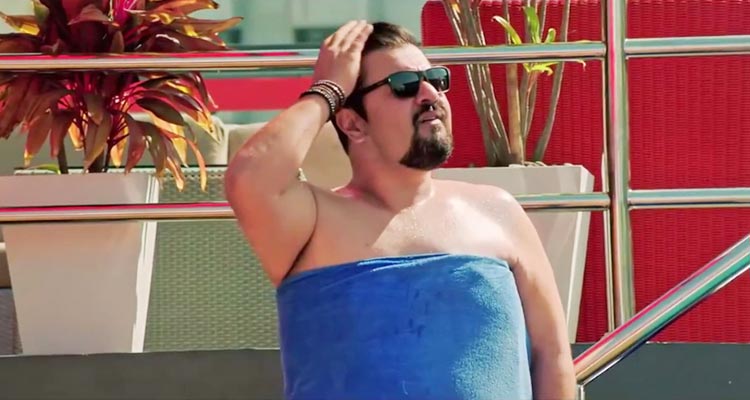 Ahmed Ali Butt in Jawani Phir Nahi Ani (2015)
Over the past decade, patriotic films have also been a popular choice for film producers, validating the saying that art imitates life, since this genre reflects Pakistan's political climate. These films have been a relatively hit and miss affair. While Waar (2013), Operation 021 (2014) and Jamal Shah's Revenge of the Worthless (2016), consisted of gripping story lines and crisp cinematography, others like Saya e Khuda e Zuljalal (2016) and Yalghaar (2017) failed to be impactful.
If one judges purely from the economics of the film business, as it stands today in Pakistan, the taste of the audience seemed to have thoroughly evolved. Today, filmmakers are competing in a global market, and therefore face the challenge of meeting the expectations of an evolved and unforgiving audience. Thankfully, there is now little room for mediocrity.
---
Syed Abbas Hussain is a freelance journalist, development consultant and a theatre actor.
RELATED ARTICLES:
You may also like: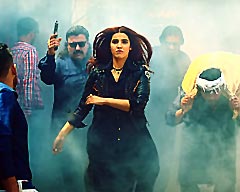 Film Review: Parchi
(January 08, 2018)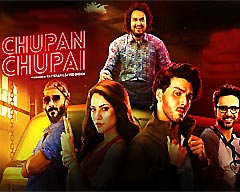 Film Review: Chupan Chupai - A Comedy of Literal Errors
(January 03, 2018)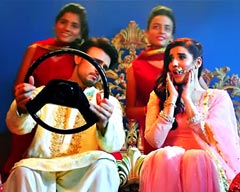 Parchi: Redefining Music Videos
(January 01, 2018)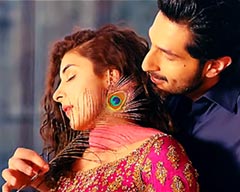 Film Review: Rangreza
(December 26, 2017)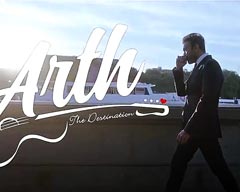 Film Review: Arth - The Destination
(December 22, 2017)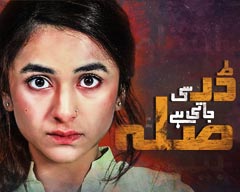 Drama Review: Dar Si Jati Hai Sila
(November 20, 2017)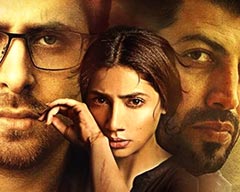 Film Review Verna: hell hath no fury as a woman scorned
(November 19, 2017)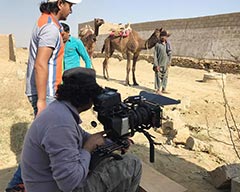 Farhan Alam: Director of 'Saawan', Pakistan's Nomination for the Oscars
(September 28, 2017)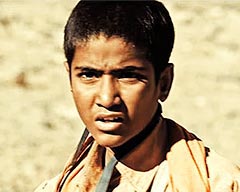 Film Review: Saawan
(September 19, 2017)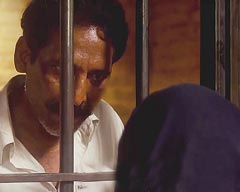 Film Review: My Pure Land
(September 18, 2017)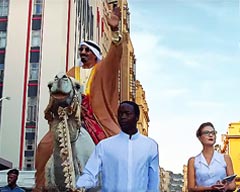 Film Review: Na Maloom Afraad 2 - Forgettable, If Not a Complete Failure
(September 05, 2017)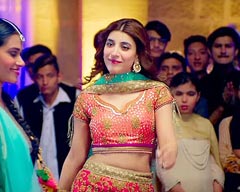 Film Review: Punjab Nahi Jaungi
(September 03, 2017)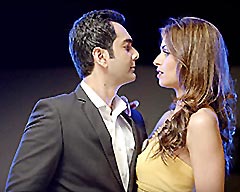 Film Review: 'Chain Aye Na,' - What true love is not!
(August 17, 2017)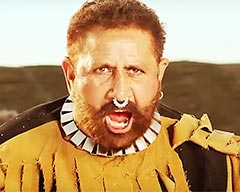 Film Review: Geo Sar Utha Kay
(August 15, 2017)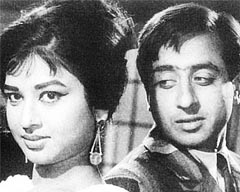 70 Years of Changing Tides in Pakistani Cinema
(August 01, 2017)