Pakistan's First 'Women International Film Festival' Held at PNCA
Written by: Shameen Arshad
Posted on: March 13, 2017 |

Comments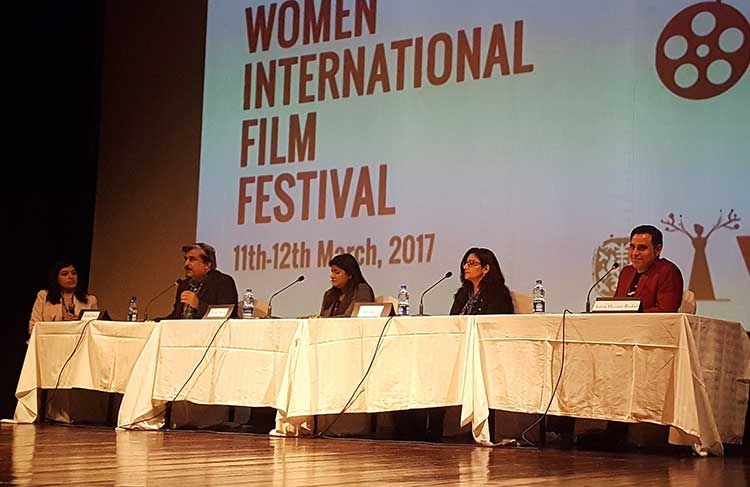 The Women International Film Festival at PNCA, Islamabad
There are very few places where we can openly and honestly talk about what it means to be a woman – discuss their needs, their contributions to society, and most importantly, create awareness about the crimes that are committed against them. The Women International Film Festival (WIFF), in its first year of running, has managed to turn many heads as it brings into focus the role of a woman, through a collection of narratives woven by the fairer sex themselves. The festival took place at the PNCA in Islamabad on the 11th and 12th of March, 2017, and was organized by 'Women Through Film', an initiative that aims to empower women and portray them in a positive light through filmmaking and powerful storytelling. The festival addressed social issues such as gender disparity in a patriarchal society, and highlighted the contributions of women not only in the media, but in shaping society as a whole.
It is not uncommon for events of this nature to be dismissed as "feminist agenda" and "rants of a group of angry women". Surprisingly, however, the festival was endorsed by a large crowd from the twin cities, with participation from women as well as men. The event kicked off with the screening of 17 films by female filmmakers from different countries including Nepal, Bangladesh, India, Malaysia, Nigeria and Mexico. The selection included short films, documentaries, public service messages and animated films addressing violence against women and gender inequality, as well as inspirational tales of women who have shown immense resilience and strength in the face of adversity.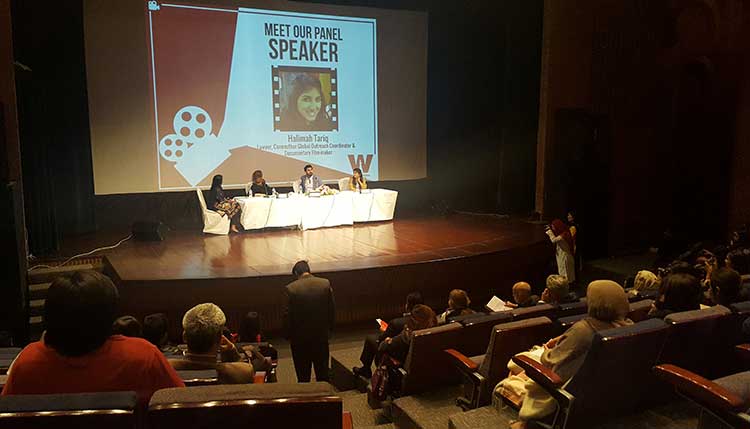 Ashique Mostafa's film 'Statement After My Poet Husband's Death', which won the 1st prize granted by a distinguished jury, is the tale of a widow who feels a strange sense of elation and independence after her husband's death. The film takes us through the journey of a woman who faces emotional abuse and neglect as she spends her days trapped in a loveless marriage. Although delivered as a personal narrative, the theme of the film rings true and is indicative of several such lives that are wasted in stifling marriages.
Some of the most effective narrations were only one minute long. Shikha Janet Alagh's film 'Deaf Ears' reflected on one of the biggest problems prevalent in our society – turning a deaf ear to the enormities committed against women within the privacy of our own homes. The filmmaker makes an ingenious comparison of a lifeless piece of meat to a woman who is helpless against the physical abuse that she encounters at home. The grotesque process of preparing chicken for a meal is likened to the cannibalistic nature of certain men and the proliferating rape culture. The film is instrumental in highlighting the detrimental act of staying quiescent despite being aware of social injustices, which make not only public places unsafe for women, but also their own homes.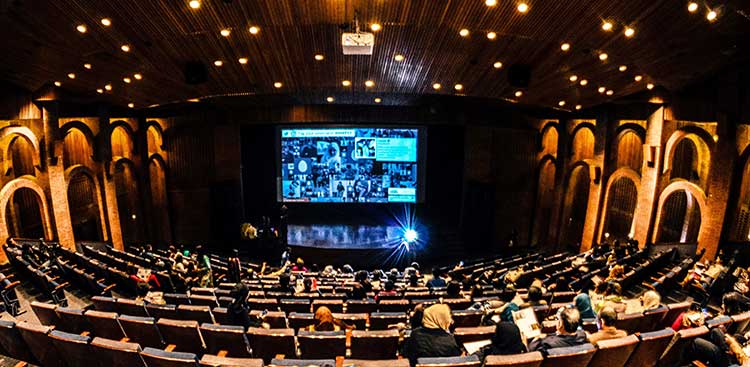 Samreen Ghauri's documentary, The Darker Side of Glittering Bangles, is based on the bangle industry in Hyderabad. The film takes us through the lives of the female workers who are subjected to dangerous working environments for several hours of the day in the quest for minimum wages. The film highlights the exploitation of the workforce that is not receiving enough compensation for their hazardous jobs, consequently resulting in girls abandoning their education to make ends meet.
The collection of films also included Sangeeta Nambiar's documentation of the inspirational story of Rahayu Rahmat, a former sex worker who turned her life around and subsequently that of others who have been forced into the trade by circumstance. This story served to highlight that the plight of women as depicted by the female protagonists is of a universal nature, rather than being confined to a particular geographical location.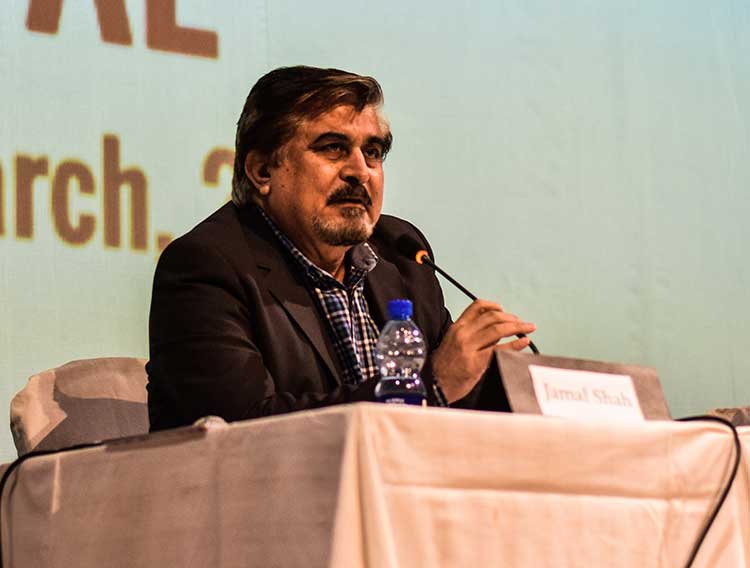 Jamal Shah was among the panelists at the festival
The festival also included two panel discussions with a number of prominent figures, namely Jamal Shah (acclaimed actor, director and social activist), Naima Ansari (filmmaker and entrepreneur), Sadaf Raza (gender specialist, women rights activist and writer), Haroon Rashid (renowned singer, director, producer, social activist, and creator of Burka Avenger), Halima Tariq (lawyer, documentary filmmaker and global outreach coordinator for 'ConnectHer'), Mishi Khan (popular TV actress and host) and Shamoon Hashmi (documentary maker, anchorperson and literary activist). The panelists presented their views on the role and position of women in the media today, their stereotypical depiction on the screen, as well as the changes that need to be brought about to revolutionize the industry.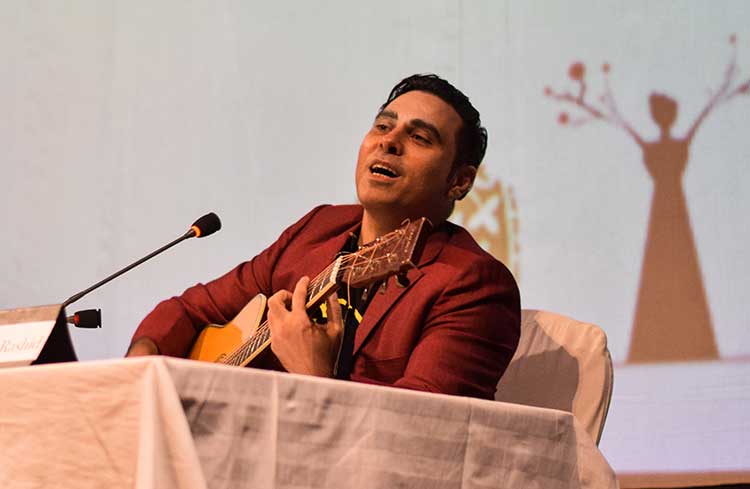 Talented musician and creator of 'Burka Avenger', Haroon Rashid was also among the panelists
The Women International Film Festival proved to be a brave initiative that provided a platform to showcase the work of female filmmakers, who, according to Jamal Shah, still face discrimination and are not granted proper recognition amongst their contemporaries. One can hope that the festival will return next year and will set a precedent for other such courageous ventures in the future.
You may also like: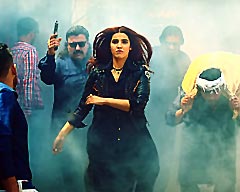 Film Review: Parchi
(January 08, 2018)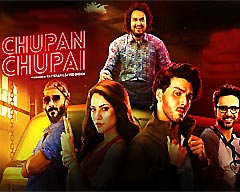 Film Review: Chupan Chupai - A Comedy of Literal Errors
(January 03, 2018)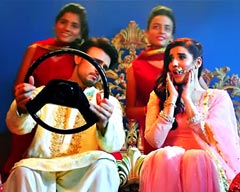 Parchi: Redefining Music Videos
(January 01, 2018)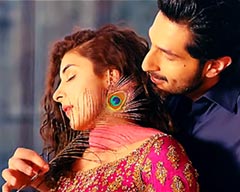 Film Review: Rangreza
(December 26, 2017)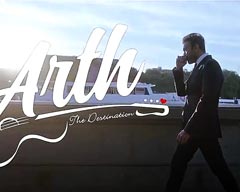 Film Review: Arth - The Destination
(December 22, 2017)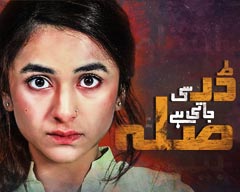 Drama Review: Dar Si Jati Hai Sila
(November 20, 2017)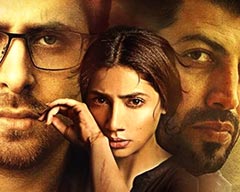 Film Review Verna: hell hath no fury as a woman scorned
(November 19, 2017)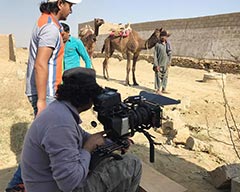 Farhan Alam: Director of 'Saawan', Pakistan's Nomination for the Oscars
(September 28, 2017)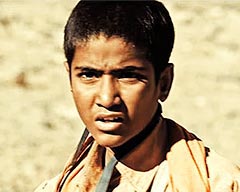 Film Review: Saawan
(September 19, 2017)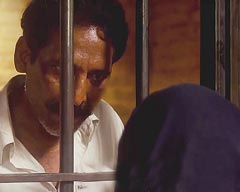 Film Review: My Pure Land
(September 18, 2017)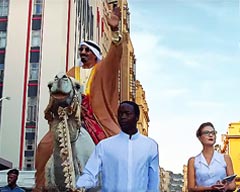 Film Review: Na Maloom Afraad 2 - Forgettable, If Not a Complete Failure
(September 05, 2017)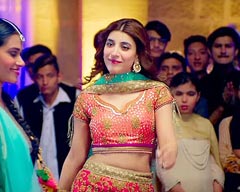 Film Review: Punjab Nahi Jaungi
(September 03, 2017)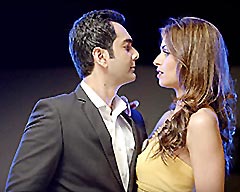 Film Review: 'Chain Aye Na,' - What true love is not!
(August 17, 2017)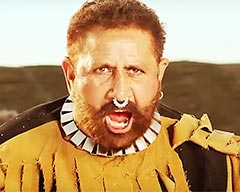 Film Review: Geo Sar Utha Kay
(August 15, 2017)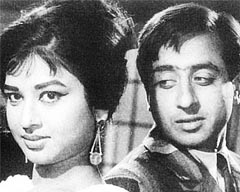 70 Years of Changing Tides in Pakistani Cinema
(August 01, 2017)