Cristina Von Sperling Afridi: from Brazil with Love
Written by: Dr Dushka H Saiyid
Posted on: May 19, 2013 |

Comments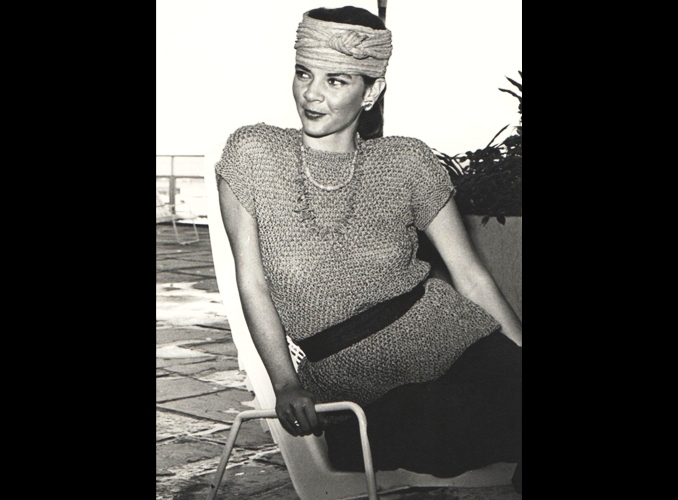 The model
Cristina is a Brazilian, whose adopted home is Pakistan. With a larger than life presence, she wears many hats: an accomplished equestrian, environmentalist, an ex-restaurateur, philanthropist, interior designer, a member of the committee of the newly established Islamabad Polo Club, and a diplomat's wife.
She traces her family lineage to Prussian blue blood; from Hindenburg, Chancellor of the Weimar Republic, to General Erich von Manstein, one of Hitler's most brilliant military strategists, dismissed for daring to disagree with him in 1944. Her branch of the family migrated to Brazil in the mid-nineteenth century, and one of her ancestors was the first Consul of Germany in Brazil. They settled in Ouro Preto and Bello Horizonte, in the province of Minas Gerais, an area famed for its gold rush since the 1600s. Cristina's family moved to Brasilia, the capital, when she was one year old.
Cristina's penchant for discovering the world started early. She was only seventeen when she left for Perugia, Italy, and graduated from the University for Foreigners and Accademia di Belli Art Pietro Vanucci. Her entrepreneurial skills became evident as a student, when she took to modeling to supplement her pocket money. She is a product of the different political currents that were sweeping over Brazil, which oscillated between democracy and military rule. Her father was an activist of the left, concerned about the plight of the working class and involved with the unrest that swept through campuses in 1968. From him she acquired a social conscience and a desire for a change.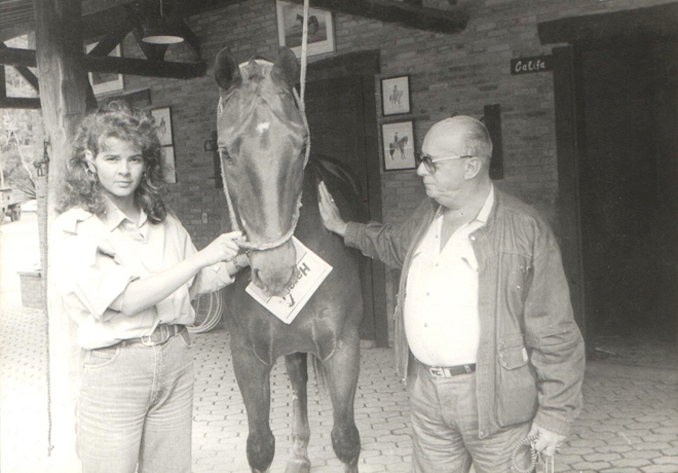 With President Joao Figueiredo
She became friends with the last military ruler and President, who ushered in democracy for Brazil in the '90s. What she had in common with President Joao Figueirido was a love of horses, which was also the magnet between the glamorous show jumper and the polo playing Pakistan's ambassador to Brazil, Tariq Afridi; they got married in 1989, and Karim was born a few years later in Portugal.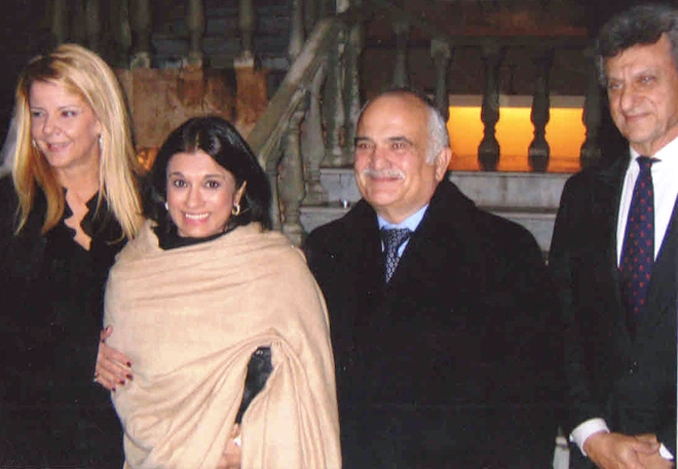 With Princess Sarvath and Prince Hassan Bin Talal of Jordan
Putting down roots in Islamabad, and giving expression to her entrepreneurial skills in an alien environment was challenging, even for a feisty and outgoing person like her. She did interior designing for many embassies, including that of the UAE, Portugal and Australia, before she opened Majlis, a restaurant of Lebanese cuisine. Inaugurated by Prince Hassan bin Talal, Majlis became an iconic haunt of all the movers and shakers during the Musharraf regime, but which had to close down because of harassment by the CDA. Her trials and tribulations continued with resistance to the land mafia, who tried to grab public land near her house in Bani Gala, and had the temerity to fire bullets at her house because they had political patronage. She stood her ground, and they backed off. What a damning testament of our lawless and avaricious political class! Not surprisingly, she supports change and Imran's reformist agenda, because she feels that the corrupt status quo is destroying Pakistan from within.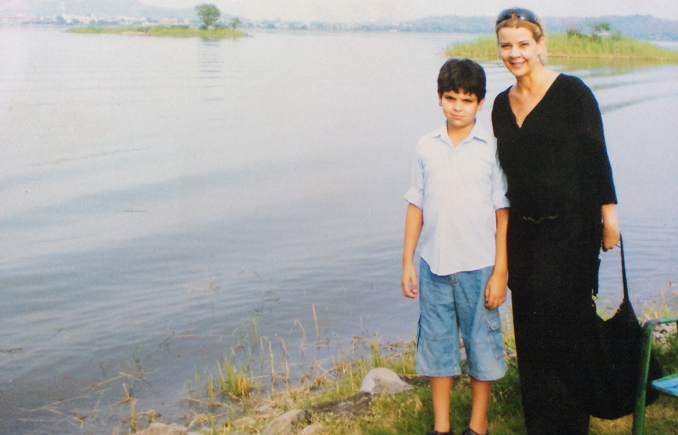 Cristina with her son Karim
Her father's concern for the less privileged has stayed with her, and while her husband was posted to Jordan, she was actively involved in charity work with Princess Sarvath, the wife of Prince Hassan bin Talal. When Ambassador Afridi returned to Pakistan, Cristina Afridi did voluntary work for PIMS, the main government hospital of Islamabad, and fundraising for LRBT and the kidney center.
Caught up in the whirl of various activities with her ferocious energy, tragedy struck the family of Tariq and Cristina Afridi when their nineteen year old son Karim, died in mysterious circumstances in the house of a politician in 2014. While he had passed away in the early hours of the morning, they weren't informed till the afternoon. Suspecting a cover up, they have gone to court in search of justice.
Shattered by the death of her only child, Cristina has responded to the tragedy by forming the Karim Khan Afridi Welfare Foundation. Its purpose, to give direction to the youth of Pakistan: to sensitize them to the dangers of drugs, instill in them a sense of responsibility towards the environment and society, and give them opportunities to participate in competitive sports. With Islamabad's environment increasingly threatened by developers and a corrupt and indifferent Capital Development Authority, she has also emerged as a leading voice in the movement to save Islamabad as a member of Green Force. In April, she led the Green Force's 'Keep Korang Klean' drive in collaboration with Senator Mushahid Hussain, sponsored by Nestle and patronized by Imran Khan.
In recognition of her role in promoting Brazil's friendship with Pakistan, she was awarded the Order of Rio Branco by the government of Brazil. While embracing Pakistan, Cristina fiercely retains her identity: her motto is, "wherever you go, you take your country with you". Pakistan needs more crusaders like her for a better Pakistan.
Click to view picture gallery
You may also like: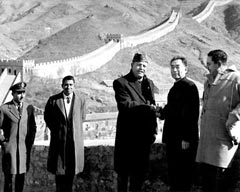 From People to People, Pakistan-China Relations since 1965
(December 12, 2017)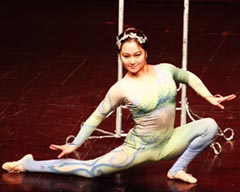 Rhythm of Liaohai Gala at PNCA, Islamabad
(December 08, 2017)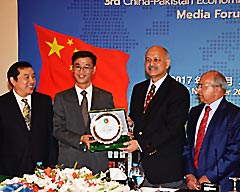 3rd CPEC Media Forum, Islamabad
(November 28, 2017)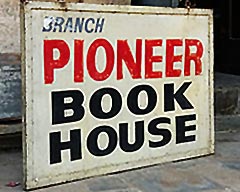 Pioneer Book House, Karachi
(November 24, 2017)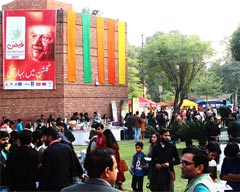 Faiz International Festival 2017
(November 22, 2017)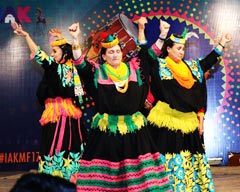 Lok Mela comes to Karachi
(November 17, 2017)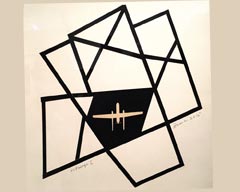 Writing Partition in Urdu
NYU's Urdu Conference
(October 13, 2017)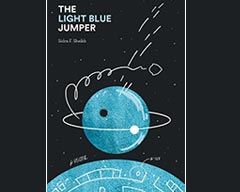 Book Review: The Light Blue Jumper by Sidra F. Sheikh (First Pakistani science fiction novel)
(October 02, 2017)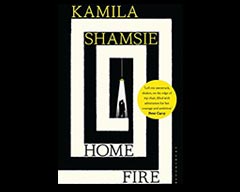 Book Review: Home Fire by Kamila Shamsie
(September 07, 2017)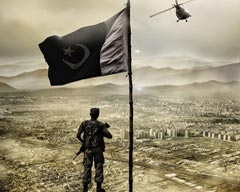 Pakistan's Armed Forces face challenges in 2017 with a New Confidence
(September 05, 2017)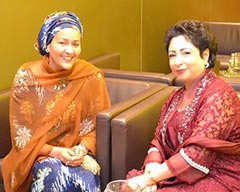 August 14 celebrations at the UN with the Sachal Orchestra
(August 15, 2017)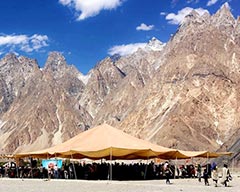 FACE Mela 2017, Passu
(August 10, 2017)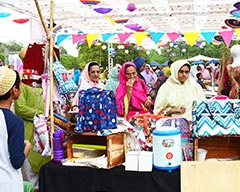 The Bohra Bazaar, Karachi
(August 07, 2017)